July 2016


The Instructional Coaches Collaborative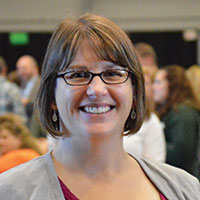 Perhaps you heard about a strong group of curious, growth-minded, and dedicated educators who met last year as Instructional Coaching Network? They created focus for their learning, shared resources and experiences, and explored further research. While the name may be changed- the energy, focus and desire to refine practice will not change! Catie Reeve will continue to facilitate The Instructional Coaches Collaborative.

Registration for the first session is open. 
We look forward to seeing you October 6.
Elaina Aguilar offers some tips and...
encouragement regarding coaching from a person's strengths as a way to accomplish goals without becoming overwhelmed.  Her blog, Asset-Based Coaching: Focusing on Strengths from April is a good reminder to focus on assets first.
On the summer reading list
Also from Elaina Aguila: 
The Art of Coaching Teams:
Building Resilient Communities that
Transform Schools
Interested?
Might your district be interested in obtaining instructional coaching for educators?  Contact Lynn Radicello at OCM BOCES, CI&A at lradicello@ocmboces.org