January/February 2017
Welcome to this edition of ELA enews.  In this communication we will share upcoming events, resources and communication from NYSED.
---
Literacy-based instructional strategies, that require students to read, write, listen, speak, and present assists students in acquiring and retaining content knowledge and content-specific literacy skills.
Watch one or more of the following videos and consider how you might use these literacy-based instructional strategies in your classroom:
Think about how you might extend student learning through other literacy-based tasks you ask students to complete. For example, with the inductive thinking strategy, you might have students summarize their learning in writing or you might have students make a claim based on the Jigsaw reading and support the claim using evidence from the text.
Combining strategies proves to be very effective as well. For example, you might have students Jigsaw read articles for background information then move to Chat Stations where students must answer higher order questions that enable them to synthesize the information.
Local opportunities sponsored by OCM BOCES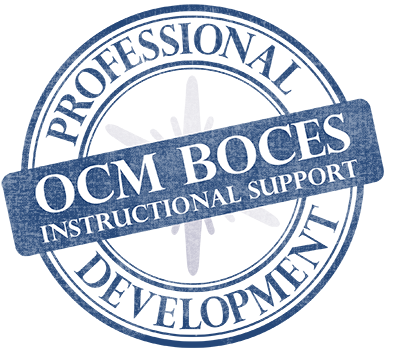 To learn more about literacy strategies in the content area, please join one of the following:
7-12 Literacy Collaborative
February 14 from 12:30 to 3:00 p.m.
Are you interested in engaging your students in deeper learning of your content area through literacy-based instruction? If you answered yes to this question, please join the 7-12 Literacy Collaborative. Participants will have the opportunity to explore, apply, and share literacy-based instructional strategies that work in any content area. Participants will develop the ability to:
Plan literacy lessons based on ELA/Literacy Common Core Standards
Implement research-based methods and strategies for all literacy learners
Engage students in a range of text-based and discussion protocols
Differentiate and scaffold literacy experiences for a range of learning needs
Participate in processes for reflection
K-6 Literacy Collaborative
February 16 from 12:30 to 3:00 p.m.

This Literacy Collaborative is an opportunity for K-6 teachers to come together and explore instructional practices and strategies for improving literacy outcomes for all students. Participants will be able to collaborate with and learn from each other, share ideas and best practices and plan for the application of new learning in a supportive environment. If you are a K-6 teacher looking to continuously improve literacy instruction for your students, please join us! Participants will develop the ability to:
Utilize effective lesson design for whole group and small group literacy lessons
Implement research-based methods and strategies for all literacy learners
Engage students in a range of text-based and discussion protocols
Differentiate and scaffold literacy experiences for a range of learning needs