March 2016
Patrick Shaw
Staff Development Specialist, OCM BOCES – Syracuse, NY
Trainer for Project-Based Learning & Standards-Based Planning
@pshaw63

Joanne Keim
Network Team Coordinator
PBL 101 Trainer
Onondaga-Cortland-Madison BOCES

Denise Pawlewicz
PBL Trainer/Coach
Onondaga-Cortland-Madison BOCES

Randi Downs
PBL Teacher Trainer
Onondaga-Cortland-Madison BOCES
News
Spring is finally here! As the flowers start blooming, and we enjoy the beautiful weather, let's also think about how we can bring sunshine and growth into our classrooms through PBL experiences.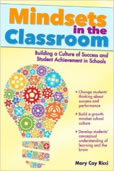 Mary Cay Ricci, author of Mindsets in the Classroom, will be one of our speakers during Making Learning Happen @PBLNY 2016. If you've read Carol Dweck's book, Mindset, then you'll enjoy hearing Mary Cay speak about the application of mindset in the classroom. Register for the conference here. Mary Cay Ricci presented at the Delaware Valley Consortium for Excellence and Equity In 2014. In this short video, Ricci and DVCEE Director Dr. Bob Jarvis discuss the growth mindset as a pathway to equitable access.
Our Spring Session of PBL101:
Teachers from DeRuyter, ESM, JD, OCM BOCES, West Genesee, Westhill, OHM BOCES, along with MO BOCES staff developers, are collaborating in a collegial conversation with their learning partners.

Educators participating in a Community Building Activity: Uncommon Commonalities at PBL 101 training.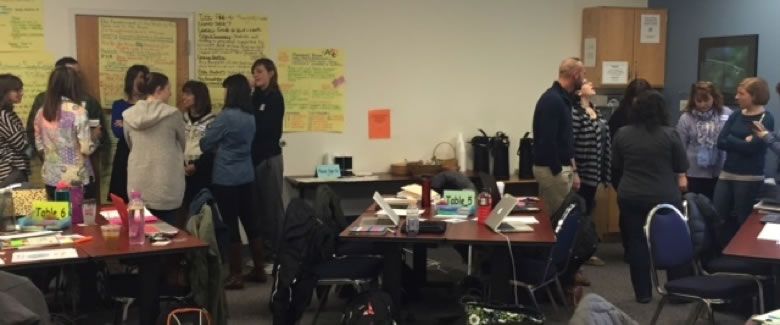 Local educators are using PBL to motivate and engage students in authentic and rigorous learning experiences.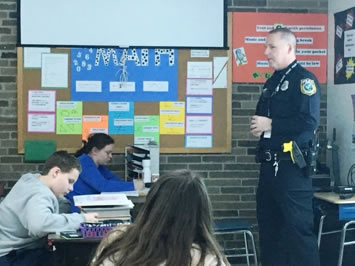 Eighth grade McEvoy students taking notes for the research portion of their "Cyberspace: How Safe Are You?" PBL as they listen to the Cortland High School Resource Officer  share information about Cyberbullying, Social Media Safety, Internet Safety and Gaming Safety. The Driving Questions the students are answering is, "How can we keep ourselves and our friends safe when going online?"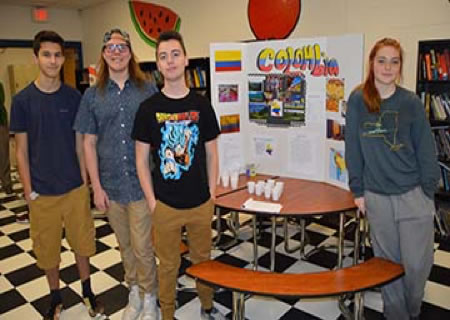 After working with the producers of CNN's hit television show, "Anthony Bourdain: Parts Unknown," students at Innovation Tech at an OCM BOCES program researched traditional foods in Spanish-speaking countries and created their own recipes to cook up, serve and eat. Students offered bite-sized portions of their efforts during presentations March 10th that covered nearly every table in the cafeteria of their high school off Crown Road. The students made omelettes, enchiladas, sandwiches, plantains, lemon crème, cake and empanadas. In April, the students will take a field trip to New York City to visit the CNN studios in person.
Lisa Phinney wrote on our OCM-PBL Facebook page, "Through a PBL- we now have a more Deaf Friendly learning environment!"
OCM BOCES REACH program shares their Immigration PBL to a public audience at Wegmans on Taft Road.
Cortland Alternative School (CAS) students visited an elementary art class to teach students about how Information has changed throughout history. Pairs of CAS students researched different aspects of how information was shared in different time periods and developed hands-on activities so the 6th graders could learn about the printing press, calligraphy, block printing, digital photography and imprinting in clay.
PBL Resources
This short video explains Project-Based Learning and helps teachers know if they are doing it effectively.
PBL done well has the power to be transformative. Like anything, though, doing PBL poorly or haphazardly won't change a thing.
Your professional book collection now includes Solution Tree and Corwin titles in addition to all of the ASCD titles that you've had access to via the OCM BOCES Instructional Support e-library. Enjoy free access to books about RTI, literacy, PLC, social studies, technology, STEM, assessment, PBL, leadership, classroom management, motivation, and much more!
Education Week reports study finds "Deeper Learning" Approach Improves Graduation Rates.
Good news about a set of schools that, among other innovative practices, use PBL: "Students who attend schools in networks that focus on "deeper learning" graduate in four years at rates that are about 8 percentage points higher than those of their peers, according to a recent study by the American Institutes for Research."
PBL Training
PBL-101 is the foundational four-day workshop inspired by the work of the Buck Institute for Education, New Tech Network, Edutopia, and Expeditionary Learning. It provides attendees with the skills and knowledge needed to design, assess, and manage a rigorous, relevant, and standards-based project. The cohort that begins May 11th is not yet full!
A Problem-Based Learning (PrBL) is scheduled for May 2nd. At the training, participants will analyze different ways to link their curriculum and technology with a PrBL approach to create a rigorous and engaging learning environment for their students. Participants will also utilize workshop time to start planning their first PrBL experience for their students. This session is for middle school and high school math and science educators and administrators who want to learn more about Problem-Based Learning.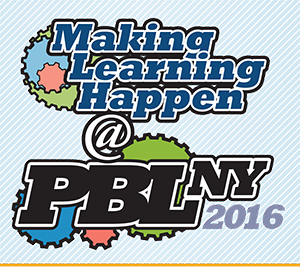 The Buck Institute for Education is teaming up with OCM BOCES to offer a four-day conference on the research-driven success of Project-Based Learning. The one-of-a-kind event embraces the Maker Movement and offers a long list of inspiring speakers and workshops aimed at bolstering your understanding and success with student-centered, inquiry-based learning. Don't miss out on this chance to connect with fellow educators, renowned experts, and PBL trailblazers for an event guaranteed to spark creativity, collaboration, and innovation in the classroom.
Digital and Social Media Connections