November 2016
Curriculum, Instruction & Assessment:
Regional Sessions
The annual catalog of regional sessions available through OCM BOCES for 2016-17 is on My Learning Plan.  OCM BOCES component districts register for regional sessions at no additional cost.
---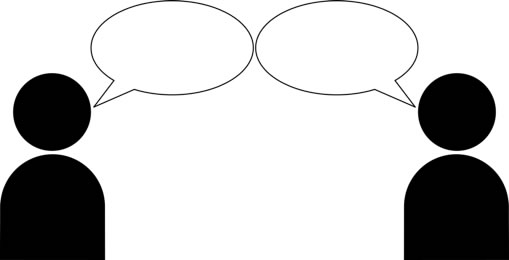 Collaboratives
The intention of these groups is to communicate information, provide a forum for sharing and collaboration across districts all towards building capacity and working towards continuous improvement.  Audience is teachers, teacher leaders, administrators.  Please join a group!
Social Studies Collaborative
November 30
These facilitated sessions are for K-12 teachers and administrators who participated in the Summer 2015 and Summer 2016 Social Studies Curriculum Work to continue the process of curriculum mapping, unit design and inquiry writing. Participants will collaborate to share information, ideas and instructional practices on the teaching and learning of social studies content and skills. Participants may sign up for a single session or for multiple sessions, as desired
Instructional Coaches Collaborative
December 1
This is an opportunity for Instructional Coaches to come together to learn, reflect, share successes, collaborate and plan within a supportive community. We will focus on developing and refining the knowledge, skills and mindsets necessary to have successful 1:1 coaching conversations and to lead effective teams.
6-8 Mathematics Collaborative
December 5
This is an opportunity for middle level teachers in grades 6 - 8 to come together to learn, reflect, share successes, collaborate and plan for mathematics instruction within a supportive community. Participants will be able to work with others in their grade band to explore new strategies, share successful practices and refine existing lessons to meet Common Core Standards for Content and Practice. Participants will be connected via a Schoology site for continued communication throughout the school year.
K-6 Literacy Collaborative
December 13
This Literacy Collaborative is an opportunity for K-6 teachers to come together and explore instructional practices and strategies for improving literacy outcomes for all students. Participants will be able to collaborate with and learn from each other, share ideas and best practices and plan for the application of new learning in a supportive environment. If you are a K-6 teacher looking to continuously improve literacy instruction for your students, please join us!
Common Core Mathematics Grades 9-11 Collaborative Session
February 8
This is intended to be a session where Math teachers can share ideas and materials, related to grades 9-11, with their colleagues, either within their own district or with other districts. Teachers will be expected to work together to determine best practices, identifying troublesome areas within each grade level curriculum as well as teaching approaches that have been successful.
Teachers will have been given the ability to talk together and compare notes with other math teachers regarding what has worked and not worked in the 9-11 Common Core Mathematics curriculum since it was first rolled out.
7-12 Literacy Collaborative
February 14
Are you interested in engaging your students in deeper learning of your content area through literacy-based instruction? If you answered "yes" to this question, please join the 7-12 Literacy Collaborative. Participants will have the opportunity to explore, apply, and share literacy-based instructional strategies that work in any content area.
---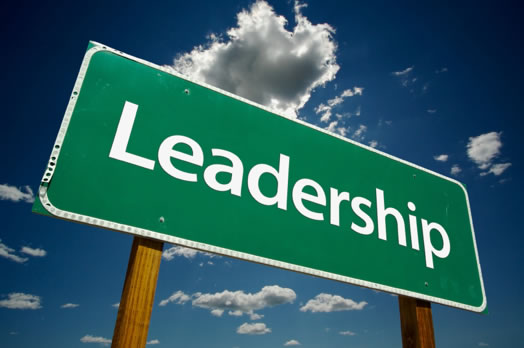 Leadership Groups
Leadership groups will meet less frequently than collaboratives with the focus on sharing, planning and collaborating.  The intention is to build capacity of systems.  Information is intended to be shared with other groups within your district.
Math Leadership
January 18, 2017
For our second meeting, we will dive deeper into one of the teaching practices identified by National Council of Teachers of Mathematics with exploration of the text "Five Practices for Orchestrating Productive Mathematics Discussions."  Come hear what colleagues have to share!
Social Studies Leadership
February 2, 2016
This network of Social Studies leadership will meet to serve as a conduit for information, learning and discussion about the New York State K-12 Social Studies Framework, assessments, and best practices in Social Studies classrooms. Social Studies teacher leaders and administrators will work collaboratively to expand their own knowledge and expertise, and, in turn, provide leadership to their own schools and districts.
Literacy Leadership
February 14, 2017
Literacy Leadership offers administrators and teacher leaders the tools they can use to plan for a culture of literacy. Planning for literacy with the intent to improve all students' literacy skills involves collaborative leadership and research-based literacy practices. Join Literacy Leadership to learn more about how to lead for literacy.
---
Classroom Culture
Responsive Classroom® Advanced Course:
EFFECTIVE MANAGEMENT RCAC (Formerly known as RC2. ) Prerequisite RCC or RC1 - Dec 7 and 8
Effective Management Module (RCAC): Create a calm, orderly environment that promotes autonomy and enables students to focus on learning.
Topics in this 2-day (14-hour) module include:
Positive teacher language
Classroom Organization
Role-play
Strategies for building empathy and responding to misbehavior
Problem-solving Conferences


---
Working with Students from Poverty
Actions for Administrators in High Poverty Schools
January 5, 2017
Following a review of research on implications of poverty on student achievement, specific actions will be shared. Participants will use tools and protocols from Parrett & Budge text: Turning High Poverty Schools Into High Performing Schools. Please bring a device such as a laptop, ipad or tablet to access the on-line resources.
Students from Generational Poverty
January 10, 2017
Background information based on work of Ruby Payne, Eric Jensen , K.Budge and W.Parrott will be shared. The intention is to extend educators understanding of possible impact poverty may have on educational attainment-but more importantly to assist educators to expand their understanding of challenges, strengths and implications.
Instructional Strategies for Students from Poverty
January 17, 2017
Eric Jensen's findings and suggestions will be incorporated with Hattie, McRel and Budge and Parrott research on instructional strategies to highlight specific moves and decisions teachers may make in their instructional design to support students from generational poverty. Participants are encouraged to bring a device to access internet for work time.
---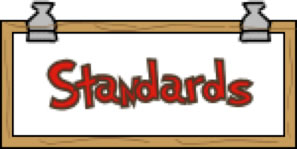 Standards and Instruction
Instructional Rounds:
A Collaborative Process to Improve Instruction
November 30
In this workshop, we will explore the building blocks of Instructional Rounds with an emphasis on why we might engage in this form of professional development and how we will implement the practice into our professional learning. I often tell participants that Instructional Rounds is the most selfish form of professional development because it is all about improving our own practice. Come see how Instructional Rounds can be an incredible opportunity to support professional growth!
Total Participation Techniques:
Active Engagement
Dec 13 AM
Looking to increase active and cognitive engagement for all of your students? Total Participation Techniques are a fun and easy-to-implement way to get responses from every student and increase motivation for learning. Research shows that for every 10 minutes of new information, students need at least 2 minutes for processing. Total Participation Techniques will get students talking, drawing, thinking and writing at high levels about the content of your class and will give you the information you need to know what they're learning before it's too late to repair misunderstandings.
The Teacher's Literacy Toolbox Series:
Reading, Writing and Research in a Common Core Classroom
Begins January 10, 2017
This three-session series will bring the Common Core alive as we study the connections between evidence, close reading of complex texts, text-based discussions, argumentation, integrating information from multiple texts and writing from sources. The first session will focus on making complex texts accessible through the practice of Close Reading. The second session will emphasize Writing from Evidence. The third session will wrap up the series with a concentration on Inquiry and Research. Participants will explore the knowledge and skills necessary in order to navigate the "diverse, information-rich environment of the 21st century" (CCLS, Appendix A). By the end of this three session series, participants will fill their "literacy toolbox" with strategies to help their students:
Grapple with complex texts and ideas
Engage in rich and rigorous evidence-based discourse
Utilize inquiry and evidence to develop and support claims
Write sound and logical arguments
Investigate topics using several sources over a period of time
Social Studies Content Support for Ninth Grade Global Teachers
January 18, 2017
What do teachers of 9th Grade Global History need to know about the content and the Social Studies Practices to help their students succeed? What has changed in the NYS Social Studies Framework for 9th Grade Global History and what has stayed the same? What kinds of thinking do students need to do? Dr. John Langdon, professor of history at Le Moyne College and member of the NYSED Content Advisory Panel, will help participants prioritize the Key Ideas in the 9th Grade Framework, and explore sources that are essential for students' understanding of the concepts and connections of Global History. Participants will have the opportunity to share information, resources and instructional practices. Different Key Ideas will be explored in each session. Participants may sign up for a single session or for both sessions, as desired.
Participants will gain a deeper understanding of the changes in the Global I content in Social Studies Framework and how they apply to their curriculum. Participants will also explore resources that will support continuing development of instructional units and lessons.
---
NEW!!
Professional Learning Opportunity for
Teachers of Physical Education!
Getting started with the NYS AHPERD Curriculum and Assessment Guidance Document
February 9, 2017
The NYS Curriculum & Assessment Guidance Document for Physical Education was developed by teachers, for teachers. It is a resource that defines physical literacy and contains five curricular strands including, character, health related fitness, individual enjoyment, life skill development and skilled play. Each strand includes, guiding questions, content, curricular focal points, connections to the ELA common core state standards and vocabulary. Grading and assessment are defined and information is provided that can be used to assess the benchmarks for each curricular strand. This workshop is designed specifically for physical education teachers at all levels K-12.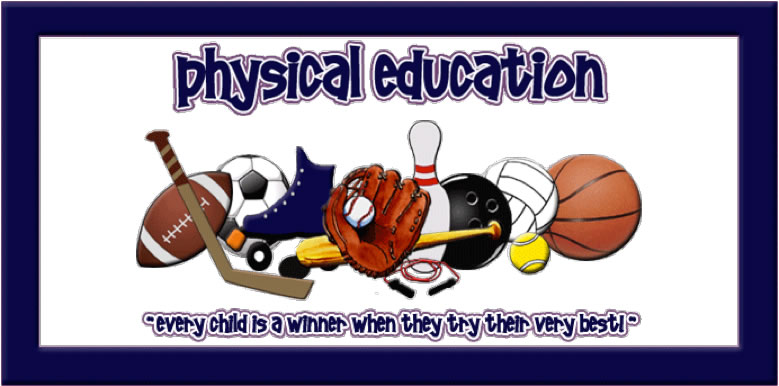 ---
Project Based Learning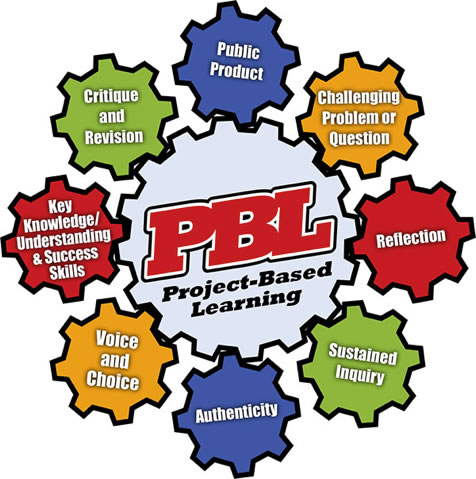 PBL 101 for K-12 Educators - December 7,8,13 and 14
PBL 101 is a foundational four-day workshop inspired by the work of the Buck Institute for Education, New Tech Network, Edutopia and Expeditionary Learning. It provides attendees with the skills and knowledge needed to design, assess and manage a rigorous, relevant, and standards-based project. The workshop is a balanced blend of direct instruction, video analysis, hands-on work time, resource sharing, and peer collaboration and feedback.
PBL 201 Mastering the Project Calendar:
Manage Activities
December 21
PBL practitioners will learn how to develop a well-balanced project calendar to tame the messy middle of a project. During this interactive workshop, participants will develop a project calendar that reflects a balanced approach to student learning. The afternoon time will be collaborative work time for participants to use to update projects and calendars with a PBL coach in the room for support.
PBL 101 for Elementary Educators
Starts February 1, 2017
PBL 101 is a foundational four-day workshop inspired by the work of the Buck Institute for Education, New Tech Network, Edutopia and Expeditionary Learning. It provides attendees with the skills and knowledge needed to design, assess and manage a rigorous, relevant, and standards-based project. The workshop is a balanced blend of direct instruction, video analysis, hands-on work time, resource sharing, and peer collaboration and feedback.
In case you missed some blogs by our team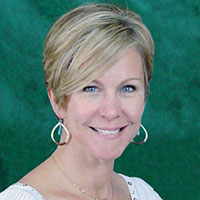 Randi Downs took a familiar facilitating and coaching tool called "Here's What, So What, Now What" and by using paper plates to collect and record thoughts turned the reflection into a moving and dynamic approach to having teachers think about the use of norms within their school.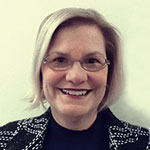 Lynn Radicello reviewed Principles to Action: Ensuring Mathematical Success for All.  Six essential elements for school mathematics are identified:
Teaching and learning
Access and equity
Curriculum
Tools and technology
Assessment
Professionalism
In particular, teaching and learning is detailed as the foundation.  In math leadership, two tools were also shared to guide discussion.
---
Through Curriculum, Instruction and Assessment component districts have the opportunity to send participants to regional offerings at no additional fees.  Other districts may also attend and fees apply. Regional offerings are developed based on district input and expressed interests.   Additional focus areas or alternative dates may be arranged especially for a district using included days or at regular daily rates.   CI&A facilitates support for instruction through coaching, regional sessions and direct in-district work.
In-District Days: Districts may contract for specialized work or projects by contacting Lynn Radicello at lradicel@ocmboces.org
Coaching:  OCM BOCES offers direct instructional coaching in the areas of literacy, Project Based Learning, math and general instructional coaching. Districts may arrange for coaching by contacting Lynn Radicello at lradicel@ocmboces.org