December 2016
Curriculum, Instruction & Assessment:
Regional Sessions
The annual catalog of regional sessions available through OCM BOCES for 2016-17 is on My Learning Plan.  OCM BOCES component districts register for regional sessions at no additional cost.
---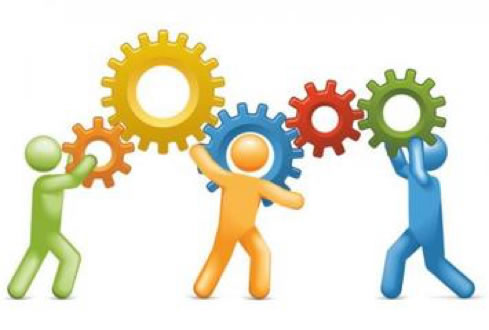 Collaboratives
The intention of these groups is to communicate information, provide a forum for sharing and collaboration across districts all towards building capacity and working towards continuous improvement.  Audience is teachers, teacher leaders, administrators.  Please join a group!
K-6 Literacy Collaborative
February 16
This Literacy Collaborative is an opportunity for K-6 teachers to come together and explore instructional practices and strategies for improving literacy outcomes for all students. Participants will be able to collaborate with and learn from each other, share ideas and best practices and plan for the application of new learning in a supportive environment. If you are a K-6 teacher looking to continuously improve literacy instruction for your students, please join us!
7-12 Literacy Collaborative
Feb 14, 2017
Are you interested in engaging your students in deeper learning of your content area through literacy-based instruction? If you answered "yes" to this question, please join the 7-12 Literacy Collaborative. Participants will have the opportunity to explore, apply, and share literacy-based instructional strategies that work in any content area.
PreK-5 Mathematics Collaborative
March 6
This is an opportunity for elementary teachers in PreK - grade 5 to come together to learn, reflect, share successes, collaborate and plan for mathematics instruction within a supportive community. Participants will be able to work with others in their grade band to explore new strategies, share successful practices and refine existing lessons to meet Common Core Standards for Content and Practice. Participants will be connected via a Shoology site for continued communication throughout the school year.
AIS Mathematics Collaborative
March 13
Providers of AIS in mathematics must have a thorough knowledge of the coherence of the mathematics content standards and of the strategies that are used throughout the grade levels to build deep understanding. AIS providers must also be able to diagnose the learning gaps of students, and provide appropriate strategies needed. These sessions will provide the opportunity to work with other AIS providers to deepen our understanding and explore, apply, and share instructional strategies that work with struggling learners. Participants will also communicate throughout the school year via a Schoology site.
Common Core Mathematics Grades 9-11 Collaborative Session
February 8, 2017
This is intended to be a session where Math teachers can share ideas and materials, related to grades 9-11, with their colleagues, either within their own district or with other districts. Teachers will be expected to work together to determine best practices, identifying troublesome areas within each grade level curriculum as well as teaching approaches that have been successful.
Teachers will have been given the ability to talk together and compare notes with other math teachers regarding what has worked and not worked in the 9-11 Common Core Mathematics curriculum since it was first rolled out.
Social Studies Collaborative
February 15
These facilitated sessions are for K-12 teachers and administrators who participated in the Summer 2015 and Summer 2016 Social Studies Curriculum Work to continue the process of curriculum mapping, unit design and inquiry writing. Participants will collaborate to share information, ideas and instructional practices on the teaching and learning of social studies content and skills. Participants may sign up for a single session or for multiple sessions, as desired
Instructional Coaches Collaborative
February 2
This is an opportunity for Instructional Coaches to come together to learn, reflect, share successes, collaborate and plan within a supportive community. We will focus on developing and refining the knowledge, skills and mindsets necessary to have successful 1:1 coaching conversations and to lead effective teams.
---
Leadership Groups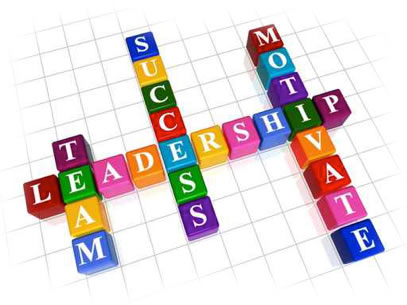 Leadership groups will meet less frequently than collaboratives with the focus on sharing, planning and collaborating.  The intention is to build capacity of systems.  Information is intended to be shared with other groups within your district.
Literacy Leadership
February 14, 2017
Literacy Leadership offers administrators and teacher leaders the tools they can use to plan for a culture of literacy. Planning for literacy with the intent to improve all students' literacy skills involves collaborative leadership and research-based literacy practices. Join Literacy Leadership to learn more about how to lead for literacy.
Math Leadership
January 18, 2017
For our second meeting, we will dive deeper into one of the teaching practices identified by National Council of Teachers of Mathematics with exploration of the text "Five Practices for Orchestrating Productive Mathematics Discussions."  Come hear what colleagues have to share!
Social Studies Leadership
February 2, 2016
This network of Social Studies leadership will meet to serve as a conduit for information, learning and discussion about the New York State K-12 Social Studies Framework, assessments, and best practices in Social Studies classrooms. Social Studies teacher leaders and administrators will work collaboratively to expand their own knowledge and expertise, and, in turn, provide leadership to their own schools and districts.
---
Classroom Culture
Responsive Classroom® Advanced Course:
Engaging Academics - Prerequisite RCC or RC1
February 15 and 16
Topics in this 2-day (14-hour) module include: Morning Meeting, Interactive Modeling, Guided Discovery, Language of Learning, Open-Ended Questions, and Academic Choice





Shaping Mindsets
March 1 (Morning session) OR March 1 (afternoon session)

During this introductory workshop, educators will explore research and resources to understand how shaping student mindsets can motivate them to work harder, be more persistent and achieve more. Research by Stanford's Carol Dweck and others have found that students who were told their brains can change had a "growth mindset" and were more likely to have successful outcomes than those who were not told. Discover how shaping student mindsets can help boost academic motivation, persistence and performance and raise student achievement.




---
Standards and Instruction
Instructional Strategies for Students from Poverty
January 17, 2017
Eric Jensen's findings and suggestions will be incorporated with Hattie, McRel and Budge and Parrott research on instructional strategies to highlight specific moves and decisions teachers may make in their instructional design to support students from generational poverty. Participants are encouraged to bring a device to access internet for work time.
Social Studies Content Support for Ninth Grade Global Teachers
January 18, 2017
What do teachers of 9th Grade Global History need to know about the content and the Social Studies Practices to help their students succeed? What has changed in the NYS Social Studies Framework for 9th Grade Global History and what has stayed the same? What kinds of thinking do students need to do? Dr. John Langdon, professor of history at Le Moyne College and member of the NYSED Content Advisory Panel, will help participants prioritize the Key Ideas in the 9th Grade Framework, and explore sources that are essential for students' understanding of the concepts and connections of Global History. Participants will have the opportunity to share information, resources and instructional practices. Different Key Ideas will be explored in each session. Participants may sign up for a single session or for both sessions, as desired.
Participants will gain a deeper understanding of the changes in the Global I content in Social Studies Framework and how they apply to their curriculum. Participants will also explore resources that will support continuing development of instructional units and lessons.
Scaffolding for Student Outcomes: Meeting Diverse Needs
February 15,16 and March 15, 16
Educators will examine how standards-based education and differentiation work together to promote appropriately high levels of achievement for all students.
Participants will:
Explore the similarities and differences in learners and gain insight about how they are likely to respond to classroom instruction
Identify options for meeting the needs of the wide range of students including gifted students, struggling learners, students with special needs, second language learners, resistant and reluctant learners
Explore UDL and options for scaffolding within CCLS target learning outcomes
Pre-Calculus in the Common Core Mathematics Curriculum
March 15
This workshop is intended to be an opportunity for Pre-Calculus teachers to get together to share ideas about what has changed in their Pre-Calculus courses as a result of the Common Core curriculum, and what has remained the same. We will be working from the Modules supplied by New York State as a reference. Participants are encouraged to bring any textbooks or materials that are used in their course
---
Professional Learning Opportunity for
Teachers of Physical Education!
Getting started with the NYS AHPERD Curriculum and Assessment Guidance Document
February 9, 2017
The NYS Curriculum & Assessment Guidance Document for Physical Education was developed by teachers, for teachers. It is a resource that defines physical literacy and contains five curricular strands including, character, health related fitness, individual enjoyment, life skill development and skilled play. Each strand includes, guiding questions, content, curricular focal points, connections to the ELA common core state standards and vocabulary. Grading and assessment are defined and information is provided that can be used to assess the benchmarks for each curricular strand. This workshop is designed specifically for physical education teachers at all levels K-12.

---
Project Based Learning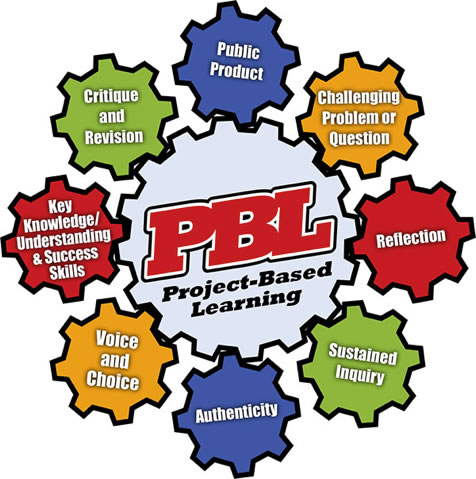 PBL 101 for Elementary Educators
Starts February 1, 2017
PBL 101 is a foundational four-day workshop inspired by the work of the Buck Institute for Education, New Tech Network, Edutopia and Expeditionary Learning. It provides attendees with the skills and knowledge needed to design, assess and manage a rigorous, relevant, and standards-based project. The workshop is a balanced blend of direct instruction, video analysis, hands-on work time, resource sharing, and peer collaboration and feedback.
In case you missed some blogs by our team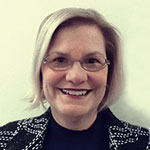 Lynn Radicello shared tool based on the critical elements for leading a Professional Learning Community in Professional Learning Community Continuous Improvement.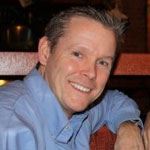 Read about how to keeping learning going  and incorporate celebrations in your classroom during Holiday seasons in Patrick Shaw's latest blog, Great Ideas for December and the Holidays in the Classroom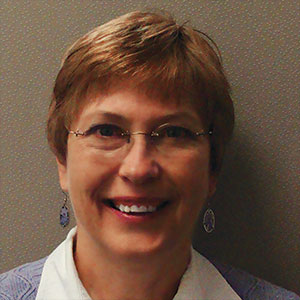 Jenny Fanelli offers suggestions and resources for engaging students  through thoughtful use of sources in Teaching Social Studies = Getting to the Source(s)
---
Through Curriculum, Instruction and Assessment component districts have the opportunity to send participants to regional offerings at no additional fees.  Other districts may also attend and fees apply. Regional offerings are developed based on district input and expressed interests.   Additional focus areas or alternative dates may be arranged especially for a district using included days or at regular daily rates.   CI&A facilitates support for instruction through coaching, regional sessions and direct in-district work.
In-District Days: Districts may contract for specialized work or projects by contacting Lynn Radicello at lradicel@ocmboces.org
Coaching:  OCM BOCES offers direct instructional coaching in the areas of literacy, Project Based Learning, math and general instructional coaching. Districts may arrange for coaching by contacting Lynn Radicello at lradicel@ocmboces.org