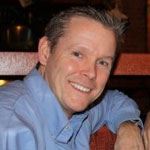 Patrick Shaw
Staff Development Specialist
Curriculum, Instruction & Assessment – OCM BOCES
Certified Trainer for the Responsive Classroom through the Northeast Foundation for Children (NEFC-Turners Falls, MA)
Also trainer for Project-Based Learning & Standard Based Planning
OCM BOCES RC News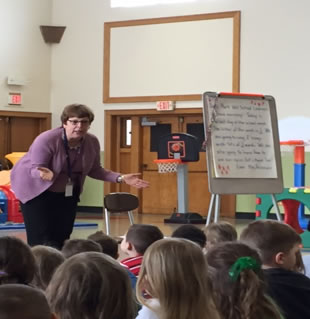 April has been devoted to regional scoring for the Eastside Collaborative which includes FM, ESM, JD, CAZ and CHIT.  So there hasn't been a lot of work this month in the Responsive Classroom.  In March I was in a few of the Auburn UPK classrooms and also spent a few days in the ESM pre-K classrooms at Park Hill.  It was my pleasure to observe and be a part of Principal Carol Feldmeire's whole school morning meeting.  Whole school morning meetings are a great school-wide Responsive Classroom practice that can be used to build community and fun with the whole school.
South Jefferson Central School district in Adams and Mannsville had me come back after a couple of years since I trained all the teachers PK-6 in the district to give a "booster shot" around the updates and evolutions of the RC practices.  Teachers were encouraged to do some self-assessments using the Responsive Classroom Assessment tool to reflect on their practice application to drive our team discussions.
Upcoming OCM BOCES
Responsive Classroom Institutes for 2016
The Spring 2016 Session of RCC is coming up soon!  See the information and links below to register!
Summer 2016 Responsive Classroom Advanced Course: Engaging Academics (formerly RC2) Two-day Module – August 16, 17 at the Cortland District Kauffman Center
CLICK for Information & Registration
Other Location for Training
Registration may be allowed through their website or contacting them
RCC - July 19-22: St. Lawrence/Lewis BOCES
RCC - July 25-18: Jeff/Lewis BOCES
RCC - August 8-11: Auburn City Schools
Responsive Classroom National Conference
The Center for Responsive Schools has a couple exciting events planned for this fall.  Each year they hold the "Responsive Leadership" conference which I have attended over the year and so have local districts such as ESM and Cortland.  This year, a brand new event has also been scheduled, the "Responsive Teachers" conference.  Both will be held in Washington DC and not too far away from CNY!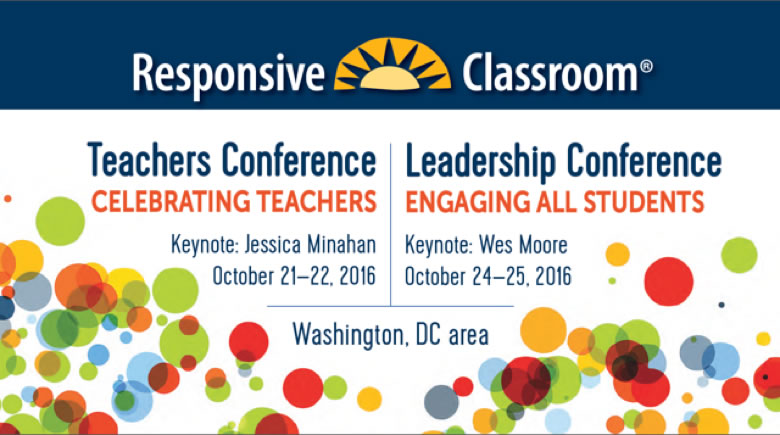 NEW BOOKS!!
CLICK for Information & Purchase
"As middle schoolers begin the transition into young adulthood, they have a strong developmental need for learning that's both active (hands-on, experiential) and interactive (social, collaborative). When we meet that need, students are more likely to behave in positive ways and engage more deeply with academics. But how can we build such dynamic learning into the short periods and packed curriculum typical in most middle schools? Motivators—interactive learning structures—are one excellent way…"
READ More...Click here
MAY 6 is School Lunch Hero Day!
So important to honor the people who feed our children each day! 
The Building Blocks of Collaboration: Partner and Small-Group Chats (Grades 5–6)
"Children learn a great deal, academically and socially, by collaborating—working together toward common goals. A good way to help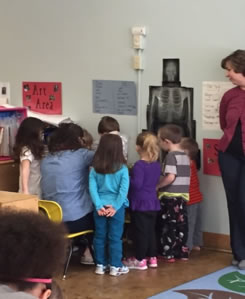 students begin developing collaboration skills is by teaching them how to exchange ideas, information, and opinions as they converse with partners or in small groups.
Partner and small-group chats require complex skills best taught in the context of a positive classroom community in which all students feel safe, included, and respected. Working with students to establish classroom rules, using positive teacher language, helping students get to know each other by inviting them to share news and opinions in Morning Meeting and at other times throughout the day—these are all strategies you can use to establish a positive learning community…" 
Read More...Click Here
Please Join The Social Network!!! OCM-RC Facebook Group!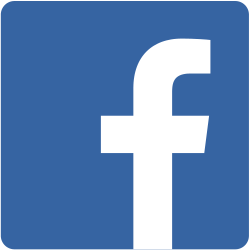 The OCM BOCES Responsive Classroom Blackboard site has been taken down, but a new more ACTIVE and INTERACTIVE group has been added to Facebook!!! It is my hope the use of the "Closed" OCM-RC Facebook group, will allow former participants a virtual community where ideas can be shared and interactions with each other can continue. To request access to the group please search OCM-RC
Find Out More
OCM BOCES- Instructional Support!

Join us on Facebook, Twitter, Wordpress, and sign-up for various Enews!  Share this link with your colleagues! Click here
Archived RC ENEWS
Join the NEFC's and Responsive Classroom's Social Networks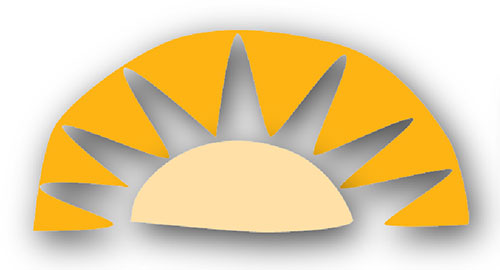 (Facebook, Twitter, Blog, Pinterest, YouTube, Newsletter)
www.responsiveclassroom.org
The Center for Responsive Schools' White Papers
© 2016 OCM BOCES Instructional Support. For more information, please contact Patrick Shaw