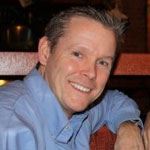 Patrick Shaw
Staff Development Specialist
Curriculum, Instruction & Assessment – OCM BOCES
Certified Trainer for the Responsive Classroom through the Northeast Foundation for Children (NEFC-Turners Falls, MA)
Also trainer for Project-Based Learning & Standard Based Planning
OCM BOCES RC News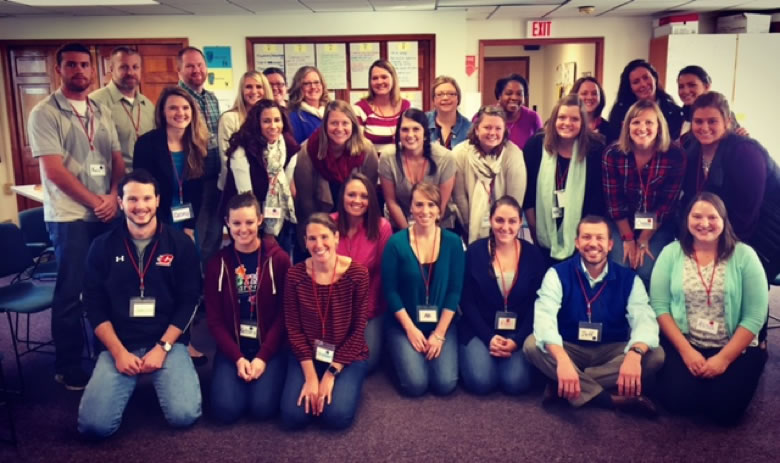 A Fall Institute for the Responsive Classroom Course was held at the Jeff-Lewis BOCES in Watertown.  The newest graduates of RCC are from South-Jefferson Central School who has 2 elementary schools fully trained.  They sent many new teachers and two new building principals.   New teachers and a principal from Carthage Central were also at this institute.  Carthage has 3 buildings fully trained and most of their principals have also attended RCC training.  It was nice to have participants from Belleville-Henderson joining our group.  BH was fully trained K-8 back in 2003 when Glenda Wait and Bob Ike were superintendents at the school.  It has been a number of years since participants have participated in Responsive Classroom training, so it was so nice to see them coming back to the approach!  Sackets Harbor also was in attendance and is a district new to the Responsive Classroom approach to teaching.  We had a great time bringing safe, joyful and challenging practices to upstate New York.  Jeff-Lewis BOCES already booked November 2017 dates for another fall RCC training. 
The Responsive Classroom Advanced Course is coming in December here in Syracuse.  This will be the RCAC: Effective Management Course.  The Advanced course is a 2-day module focusing on the one domain: Effective Management.   See the link below to enroll.
The OCM BOCES Winter Session of RCC is now filled and closed.  You will need to start registering for the Spring session on MLP.
Upcoming Responsive Classroom Training in CNY!
The 2016-2017 School year is planned and ready to go for upcoming regional trainings that are included in service for the 23 OCM BOCES component districts but Non-Component Districts are also invited to join us!
RCC = Responsive Classroom Course
RCAC = Responsive Classroom Advanced Course which is done in two 2-day modules.
RCAC-Effective Management: Dec. 7 & 8 – OCM BOCES, Syracuse
CLICK to REGISTER MLP
RCC Winter 2017 Institute:  Jan. 19, 20 & 30, 31 – OCM BOCES, Syracuse
CLICK to REGISTER MLP –SESSION FILLED/Taking Waitlist Only
RCAC-Engaging Academics: Feb. 15 & 16 – OCM BOCES, Syracuse
CLICK to REGISTER MLP
RCC Spring 2017 Institute: May 25, 26 & June 1, 2 – OCM BOCES, Syracuse
CLICK to REGISTER MLP
RCC: June 27-20 North Syracuse School District
RCC: July 10 – 13 Vestal, NY School District
RCC: July 17-20 Palmyra-Macedon School District
RCC: July 25-28 Copenhagen, NY School District
RCC: Aug. 1-4 Thousand Islands School District
RCAC: Aug 7-10 Thousand Islands School District
RCC:  Aug 21-25 Auburn City School District (Penciled in)
RCC Summer 2017 Institute: August 22-25 – OCM BOCES, Syracuse, NY
CLICK to REGISTER MLP
Online Reading
Patrick's Newest OCM-RC Blog:
Public Discipline Models Must Go!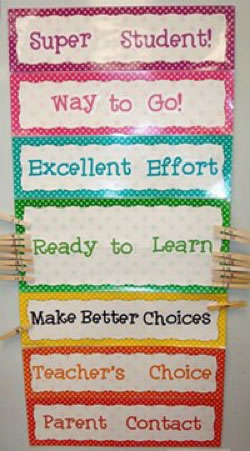 This blog follows my own journey Pre and Post my own Responsive Classroom journey and is a heartfelt reflection on my own use of discipline Models that we now know are not good for kids!  Please take a moment to read and share!
"In a Responsive Classroom, we believe that "discipline" should be associated with the positive (acts of learning) rather than the negative (punishing). We believe we need to set children in our classroom up for success by providing direct instruction and guided practice in pro-social and academic skills. We use many proactive strategies such as interactive modeling, role-play, morning meeting, positive teacher language, democratic rule creation, interactive learning structures, guided discoveries, academic choice, energizers, closing circles, and others. These teaching practices develop positive learning communities that are developmentally responsive and effectively managed so that engaging academics can flourish. Responsive Classroom teachers spend a majority of their time and energy in the proactive side of discipline. (Being proactive is one of the habits of highly effective people, according to author Steven Covey). When we respond to misbehavior and are reactive in our discipline we use strategies that foster children to get back on track, stop the behavior and restore a safe learning environment. The approach believes that we as humans all want to belong, to be significant and be engaged in what we are doing. We need to experience intrinsic motivation rather than the extrinsic motivation (rewards and punishments) to make pro-social choices in life. Responsive Classroom Discipline and Public Discipline Systems…"
Continue Reading this Blog - CLICK HERE
Responding to Defiance in the Moment
Center for Responsive Schools - November 07, 2016
Why Do Children Defy Authority?
"At certain ages, children are more likely to defy us and take active steps to test limits. At other ages, children are tuned in to issues of fairness and may push back when they sense an adult is being unjust. Picture Amelia, a sixth grader. Whenever presented with an assignment that she found less than engaging, she'd say, "I'm not going to do that. It's a waste of my time." One day, when a teacher asked her to go to the back of the line as a consequence for a rule-breaking behavior, Amelia sat down and refused to move..."
Keep Learning Going During Holiday & Vacation Times
Center for Responsive Schools - November 01, 2010
"Suddenly, it seems like the class is falling apart. Classroom routines that were going smoothly just a few weeks ago now seem rough around the edges. More and more children are forgetting to follow classroom rules. The noise level is higher, and academic productivity seems lower. What's going on?
In the weeks leading up to winter vacation, what you're seeing may well be a case of the holiday season jitters. From November through January, children often become more fidgety, giggly, testy, and tired. There are many reasons: they may be distracted by the excitement of home activities, or they may be reacting to increased stress at home. At school, schedules are often disrupted at this time of year by assemblies, plays, and special events, and such changes in routine can throw children's behavior off. Plus, at many schools, recess is curtailed once winter weather arrives.

What can you do to help your students stay on track and learn at their best during this season? We've found that an extra measure of calmness, consistency, and structure can work wonders. Here are some strategies you might want to try…"
The NEWEST Books Released by the
Center for Responsive Schools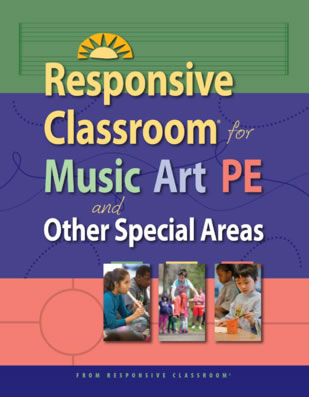 Exciting new book for our Special Area Teacher!!!
CLICK to Learn More or Purchase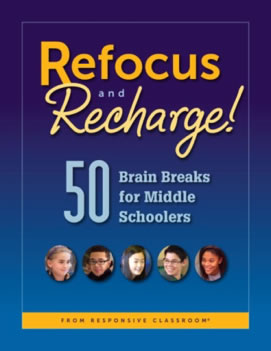 New book for Middle School Teachers!
CLICK to Learn More or Purchase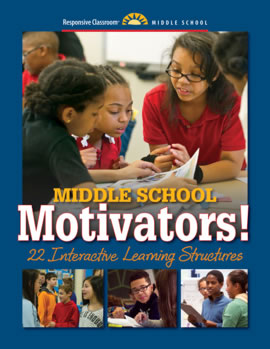 CLICK for Information & Purchase
"As middle schoolers begin the transition into young adulthood, they have a strong developmental need for learning that's both active (hands-on, experiential) and interactive (social, collaborative). When we meet that need, students are more likely to behave in positive ways and engage more deeply with academics. But how can we build such dynamic learning into the short periods and packed curriculum typical in most middle schools? Motivators—interactive learning structures—are one excellent way…"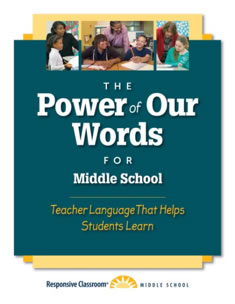 CLICK for Information & Purchase
Please Join The Social Network!!!
OCM-RC Facebook Group!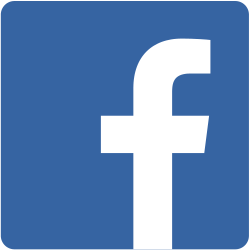 The OCM BOCES Responsive Classroom Blackboard site has been taken down, but a new more ACTIVE and INTERACTIVE group has been added to Facebook!!!   It is my hope the use of the "Closed" OCM-RC Facebook group, will allow former participants a virtual community where ideas can be shared and interactions with each other can continue.  To request access to the group please search OCM-RC
OCM BOCES- Instructional Support!

Join us on Facebook, Twitter, Wordpress (Monthly RC Blog), and sign-up for various other Enews!  Share this link with your colleagues! 
Click here
Archived RC ENEWS
Join the NEFC's and Responsive Classroom's Social Networks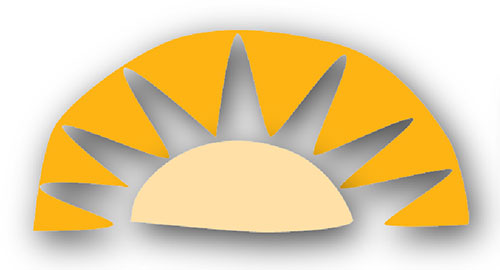 Facebook, Twitter, Blog, Pintrest, YouTube, Newsletter
www.responsiveclassroom.org
Resources
The Center for Responsive Schools' White Papers
© 2016 OCM BOCES Instructional Support. For more information, please contact Patrick Shaw