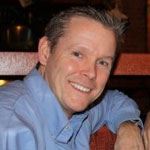 Patrick Shaw
Staff Development Specialist
Curriculum, Instruction & Assessment – OCM BOCES
Certified Trainer for the Responsive Classroom through the Northeast Foundation for Children (NEFC-Turners Falls, MA)
Also trainer for Project-Based Learning & Standard Based Planning
OCM BOCES RC News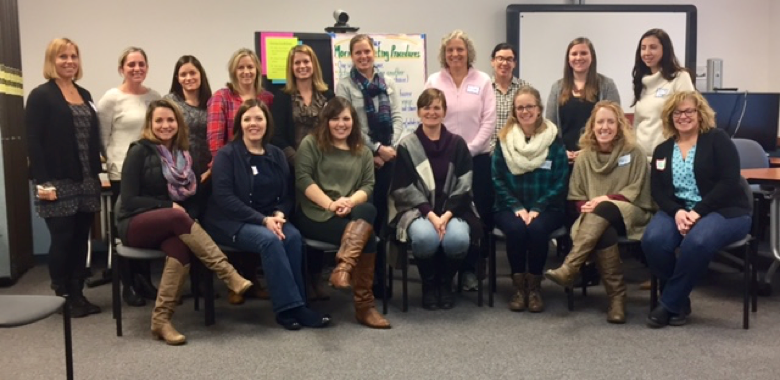 The Responsive Classroom Advanced Course: Effective Management 2-Day Module was held in December here in Syracuse.  The advanced course bring teachers who were trained in RCC back for deeper knowledge of the Responsive Classroom practices.  OCM BOCES Component district teachers from Westhill, Tully, CAZ, ESM, North Syracuse and Liverpool were present along with teachers from Palmyra-Macedon and Belleville-Henderson!  The community of learners did deep work around effectively managing their classroom and learned about classroom organization and collaborative problem-solving.  The next advanced 2-day training will be "Engaging Academics" Feb. 15 & 16.  See the link to register below!
The OCM BOCES Winter Session of RCC is now filled and closed!  The Spring session on MLP is also filling quickly, so don't delay registering.   
Upcoming Responsive Classroom Training in CNY!
The 2016-2017 School year is planned and ready to go for upcoming regional trainings that are included in service for the 23 OCM BOCES component districts but Non-Component Districts are also invited to join us!
RCC = Responsive Classroom Course

RCAC = Responsive Classroom Advanced Course which is done in two 2-day modules.
RCC Winter 2017 Institute:  Jan. 19, 20 & 30, 31
OCM BOCES, Syracuse – SESSION FILLED/W/ a Waitlist
RCAC-Engaging Academics: Feb. 15 & 16 - OCM BOCES, Syracuse Register on MLP
RCC Spring 2017 Institute: May 25, 26 & June 1, 2 - OCM BOCES, Syracuse Register on MLP
RCC: June 27-20 North Syracuse School District
RCC: July 10-13 Vestal, NY School District
RCC: July 17-20 Palmyra-Macedon School District
RCC: July 25-28 Copenhagen, NY School District
RCC: Aug. 1-4 Thousand Islands School District
RCAC: Aug 7-10 Thousand Islands School District
RCC:  Aug 21-25 Auburn City School District (Penciled in)
RCC Summer 2017 Institute: August 22-25 - OCM BOCES, Syracuse, NY Register on MLP
Mark your Calendar!  The Center for Responsive Schools will be having their Teacher Conference Nov. 3 and 4 and their Leadership Conference Nov. 5 and 6 in Cambridge, MA.
Online Reading
Patrick's Newest OCM-RC Blog:
OCM BOCES-Responsive Classroom® Blog: Using Video to Deepen Classroom Practice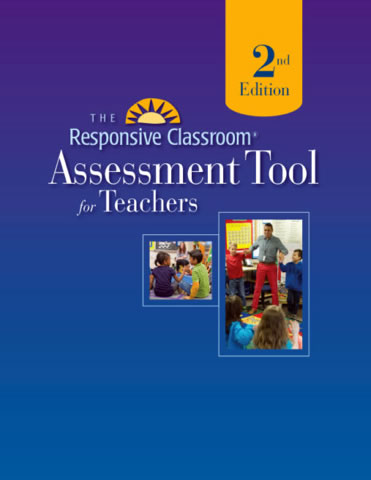 Posted on December 28, 2016 by OCM Boces Instructional Support
Recently I was lucky enough to attend professional develop for my own personal growth. Jim Knight spent two days with us around his book Instructional Coaching. Research suggests that PD is more successful when followed by instructional coaching. How often do we as educators follow professional development with instructional coaching to foster and guide higher levels of application of practices learned during a professional development experience? In the Responsive Classroom courses, teachers learn instructional practices that support building positive learning communities that are effectively managed and developmentally responsive to foster engaging academics every day for every child. At the end of the training educators are encouraged to goal set for classroom application of their learning. Jim Knight discussed the importance of giving teachers choice regarding what and how they learn and have opportunity to reflect on professional learning. A memorable quote from Jim Knight was, "Part of your job is to get better at your job."… Read More...
OCM BOCES-Responsive Classroom® Blog: Great Ideas for December and the Holidays in the Classroom
Posted on November 29, 2016 by OCM Boces Instructional Support
This is something you can keep for next year!  Happy New Year!
Once Halloween hits, we sometimes start to feel like we lose our class until New Year! But this time of year shouldn't be stressful for our students or for classroom teachers. The Center for Responsive Schools has many ideas for making our classroom focused on learning right up to the long break in December. I have compiled some great articles that you can use to maintain the joyfulness and learning in your classroom during December.
How To Ensure Students Are Actively Engaged and Not Just Compliant
By Katrina Schwartz December 9, 2016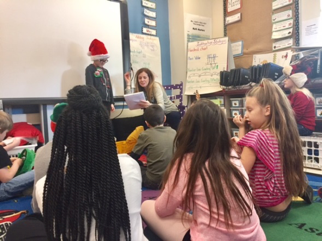 "Engagement is a crucial part of learning, but ensuring students are actively engaged is more complex than whether a student is paying attention or not. As technology has made its way into the classroom many educators describe how attentive students are when on devices, but a quiet, outwardly behaved student is not the same thing as one that is truly engaged. The kind of engagement that leads to learning is three dimensional.
Too often educators look at engagement as a "yes or no" question: students are either engaged or they're not. "That is absolutely not an appropriate way to view it," said John Almarode, associate professor at James Madison University and co-director of the school's Center for STEM Education and Outreach. "It is not a one-dimensional concept."  Read More...
Fresh Ideas to Deepen Student Connections
by Michelle Russell · 01/02/2017
A MiddleWeb Blog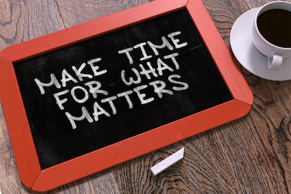 "This is the time of year I try to assess how well I did on the goals I set at the beginning of the school year and make changes where necessary.
The two weeks we have off this time of year gave me the chance to recharge my batteries and reflect on my progress on those three goals from the fall:
Get to know my math students in more than a superficial way
Use formative assessment effectively
Be enthusiastic and inspire enthusiasm in my classroom.
Of the three, I feel like getting to know my students better is the area where I have made the least progress. I'm not sure why this particular goal has been such a struggle."  Read More...
Students Who Lose Recess Are the Ones Who Need It Most
New York Times – By Jessica Lahey
February 13, 2014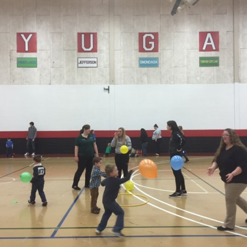 "Despite overwhelming evidence that periods of unstructured play and social interaction are a crucial part of children's cognitive, academic, physical and mental wellness, schools continue to take away recess privileges as a penalty for academic or behavioral transgressions. I've done it, many times. When students fail to hand in assignments or when a child acts up in class, I've taken their recess privileges hostage. I did it both as a way of punishing for bad behavior or as a way to carve out a few extra minutes of learning time in an otherwise packed day."    Read More...
Other Resource from the American Academy of Pediatrics:
"The Crucial Role of Recess in Schools" Read More...
The NEWEST Books Released by the
Center for Responsive Schools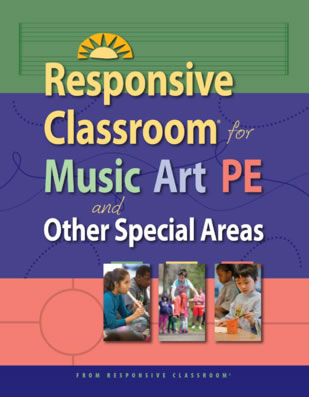 Exciting new book for our Special Area Teacher!!!
CLICK to Learn More or Purchase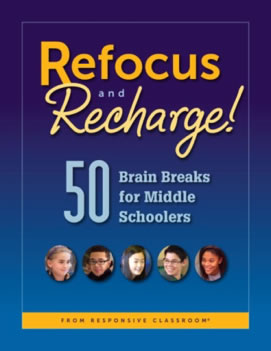 New book for Middle School Teachers!
CLICK to Learn More or Purchase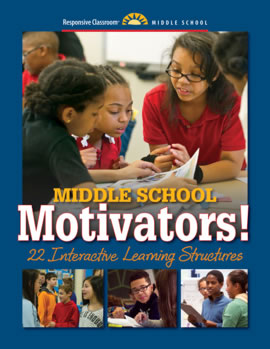 CLICK for Information & Purchase
"As middle schoolers begin the transition into young adulthood, they have a strong developmental need for learning that's both active (hands-on, experiential) and interactive (social, collaborative). When we meet that need, students are more likely to behave in positive ways and engage more deeply with academics. But how can we build such dynamic learning into the short periods and packed curriculum typical in most middle schools? Motivators—interactive learning structures—are one excellent way…"
Please Join The Social Network!!!
OCM-RC Facebook Group!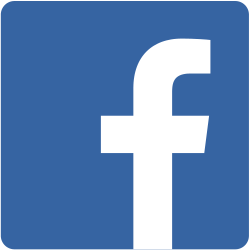 The OCM BOCES Responsive Classroom Blackboard site has been taken down, but a new more ACTIVE and INTERACTIVE group has been added to Facebook!!!   It is my hope the use of the "Closed" OCM-RC Facebook group, will allow former participants a virtual community where ideas can be shared and interactions with each other can continue.  To request access to the group please search OCM-RC
OCM BOCES- Instructional Support!

Join us on Facebook, Twitter, Wordpress (Monthly RC Blog), and sign-up for various other Enews!  Share this link with your colleagues! 
Click here
Archived RC ENEWS
Join the NEFC's and Responsive Classroom's Social Networks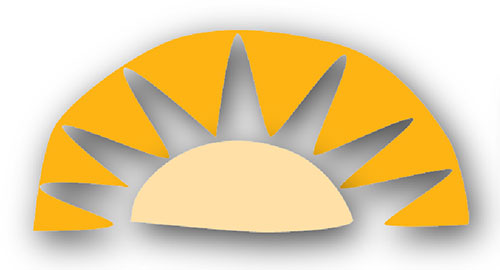 Facebook, Twitter, Blog, Pintrest, YouTube, Newsletter
www.responsiveclassroom.org
Resources
The Center for Responsive Schools' White Papers
© 2017 OCM BOCES Instructional Support. For more information, please contact Patrick Shaw