January 2016
Summer Programs
It's not too soon to think about summer learning, and two prestigious programs have application materials posted with deadlines in 2016.

The George Washington Teacher Institute Summer Residential Programs are 4-day immersive professional development experiences designed to support K-12 educators who teach about the life, leadership, and legacy of George Washington and the 18th-century world in which he lived. The application process is open now until February 22, 2016. Check here for details.

NEH Summer Programs are posted and open for application for summer 2016. Application deadlines are all in March 2016, but start working on your applications now!! Some of these fabulous programs are in our back yard - Rochester, Hamilton and Raquette Lake!
Saturday Webinars: American Presidents
Teaching American History.org is offering a series of free online webinars for social studies teachers during the 2015-2016 academic year focusing on American Presidents and the challenges they faced. There is no cost to participate, and participants receive a letter documenting their PD hours. Check out the listing of webinars and dates here.
Social Studies Leadership Network Monthly Meetings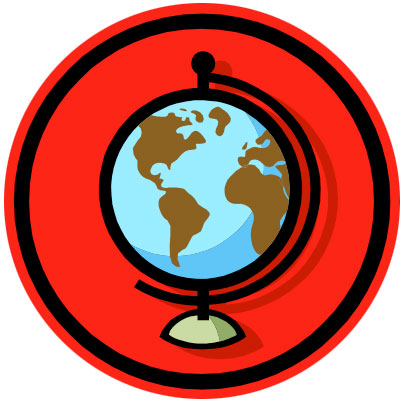 Come join our group for the latest information on Social Studies in Central New York and New York State. All are very welcome to attend! Please note that the January meeting has been cancelled so that our staff can attend a Statewide PD Network meeting. Meetings for the rest of the year are scheduled for:
February 25 – Assessment Updates with John Langdon
March 24 – Historical Thinking and Disciplinary Literacy
May 19 – Implementing and Scaffolding the Inquiries
All sessions are from 1-3 PM. Register for individual meetings on My Learning Plan.
Social Studies Curriculum Follow-Up Work Sessions for Grades 5-8
If you attended any of the summer 2015 Social Studies Curriculum Work, consider continuing your work during these facilitated session Sign up for a single session or for multiple sessions, as desired. Upcoming dates are:
February 23
March 22
April 19
May 17
Registration is through My Learning Plan.
NCHE: National Council for History Education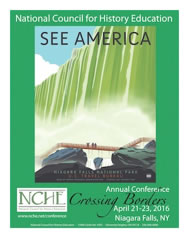 NCHE is holding its national conference "Crossing Borders" in Niagara Falls this year which is just down the road!! This is a high quality conference and a great learning opportunity with a great mix of historians and teachers from around the country. Find more information about the conference here.
NYSCSS Statewide Convention

Registration Is now open for the NYSCSS/NYS4A 78th Annual Convention, "Social Studies: Creating Pathways to Success". The convention will take place in Albany from March 31 through April 2, 2016. Find more information and register here.
Online Resource of the Month: Argument-Centered Education

This organization is dedicated to helping teachers build instruction around evidence-based argument. The site has resources and a great blog to sign up for. Check it out here.
Remarkable (and Obviously) Relentless Shameless Plug of the Month: The Social Studies Blog
My monthly blog continues to offer thoughts on teaching and learning of all things social studies. It is only one of the excellent blogs that are posted by my colleagues at OCM BOCES Instructional Support. Check out all of the blogs here. My blog is posted here.