February 2016
Summer Programs
If you are thinking about summer learning, now is time to apply! Many programs have application deadlines coming up in the next few weeks. Don't miss out!!

NEH Summer Programs are posted and available for application for summer 2016. Deadlines are all in March 2016, but check these out now!! Some of these programs are being held right in our Central New York neighborhood if you can't travel far away!

The George Washington Teacher Institute Summer Residential Programs are 4-day immersive professional development experiences designed to support K-12 educators who teach about the life, leadership, and legacy of George Washington and the 18th-century world in which he lived. The application process is open now until February 22, 2016. Check here for details.
Other summer learning opportunities:
Brown University in Providence, Rhode Island, will host the Choices Leadership Institute July 11-15, 2016. The topic this year is "Global Refugees: Human Rights, Responsibilities, and Responses." The application deadline is March 1. Find more details and registration information here.
The Library of Congress Summer Teacher Institutes will be held during several weeks this summer. One week has a STEM focus, but the other weeks are open to any subject area. The application deadline is February 29. Details can be found here.
The Gilder Lehrman Institute for American History has 30 different summer programs that are open for application. These are highly competitive and your school must be an Affiliate School (a free sign-up process, and many of your schools may already be registered.) Check out all the details here. Application deadline is February 29.
The Presidential Primary Sources Project
PPSP is a collaborative program sponsored by historic sites and museums, the National Parks Service, U.S. Presidential Libraries and Museums, and the Internet2 community. The program's mission is to engage classrooms with an overarching theme, using primary source documents for student research and presentation. This year's series is entitled "Presidential Powers and the Constitution"and is a series of free, 45 minute interactive videoconferencing programs aimed at students in grades 6-12. The series began in January and runs through March 2016. In addition to the interactive video component, each program will also be live streamed and recorded for on demand viewing for free. Sign up is free. Find information and details here.
Social Studies Leadership Network Monthly Meetings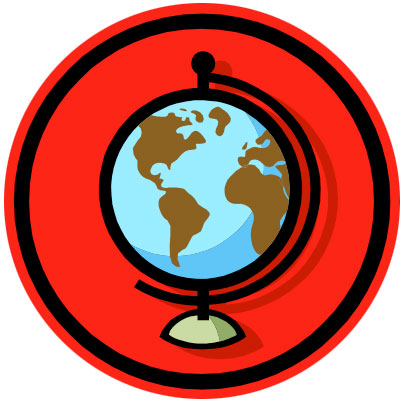 Come join our group for the latest information on Social Studies in Central New York and New York State. All are very welcome to attend! Meetings for the rest of the year are scheduled for:
February 25 – Assessment Updates with John Langdon
May 19 – Implementing and Scaffolding the Inquiries
All sessions are from 1-3 PM. Register for individual meetings on My Learning Plan.
Social Studies Curriculum Follow-Up Work Sessions for Grades 5-8
If you attended any of the summer 2015 Social Studies Curriculum Work, consider continuing your work during these facilitated sessions. Sign up for a single session or for multiple sessions, as desired. Upcoming dates are:
Registration is through My Learning Plan.
NYSCSS Statewide Convention

Registration Is now open for the NYSCSS/NYS4A 78th Annual Convention, "Social Studies: Creating Pathways to Success". The convention will take place in Albany from March 31 through April 2, 2016. Find more information and register here.
NCSS Professional Learning
If you are an NCSS member (and you should be!!) there are professional development webinars offered on a regular basis. Some are free. Find details and registration information here.
NCHE: National Council for History Education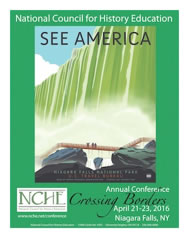 NCHE is holding its national conference "Crossing Borders" in Niagara Falls this year which is just down the road!! This is a high quality conference and a great learning opportunity with a great mix of historians and teachers from around the country. Find more information about the conference here.
Online Resource of the Month: Teaching with Primary Sources

Middle Tennessee State University is a Consortium Member of the Library of Congress TPS Program. There are a number of resources on their site including searchable lesson plans, and primary sources sets developed by teachers, including several for global history (not always easy to find!!). There is a focus on Tennessee in some of the materials but most have a broader focus. Check out the site here.
Noteworthy (and Obviously) Never-ending Shameless Plug of the Month: The Social Studies Blog
My monthly blog continues to offer thoughts on teaching and learning of all things social studies. It is only one of the excellent blogs that are posted by my colleagues at OCM BOCES Instructional Support. Check out all of the blogs here. My blog is posted here.