April 2016
Memories of Heart Mountain

Sam Mihara, a renowned speaker on Japanese –American internment during World War II will be speaking at 7:00 PM on April 20 at McGraw JSHS Auditorium near Cortland. Mr. Mihara will be sharing his experiences from his internment at the Heart Mountain Relocation Center in Wyoming. His talk is free and open to the public.
Echoes and Reflections: A Comprehensive Holocaust Education Program

This workshop will help secondary teacher and librarians to engage students in Holocaust education through a multimedia program that is meaningful, comprehensive, accessible, and integrated. The workshop will be held on April 20, from 8:30 to 3:00 at the BOCES Main Campus. Sign up on MLP here.
Social Studies Curriculum Follow-Up Work Sessions for Grades 5-8
If you attended any of the summer 2015 Social Studies Curriculum Work, consider continuing your work during these facilitated session Sign up for a single session or for multiple sessions, as desired. Only two dates remain for this school year! The dates are:
Registration is through My Learning Plan.
Social Studies Leadership Network Monthly Meetings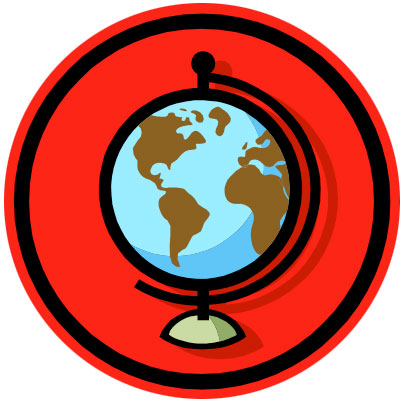 Your have one last chance for this school year to join our group for the latest information on Social Studies in Central New York and New York State. All are very welcome to attend! Our last meeting is scheduled for May 19 and we will be talking about "Implementing and Scaffolding the Inquiries".
The session is from 1-3 PM. Register on My Learning Plan.
Even if you can't attend the resources are always shared on the OCM BOCES Social Studies page here.
Summer Social Studies Curriculum Work
Registration is now open for the next round of summer social studies facilitated curriculum work for July 18 to 21. There are two strands: grades 9-12 and grades K-4. Teams of teachers are encouraged to attend to take advantage of multiple opportunities for collaboration. Registration is on MLP.
NCSS Professional Learning
If you are an NCSS member (and you should be!!) there are professional development webinars offered on a regular basis. Some are free. Find details and registration information here.
NCHE: National Council for History Education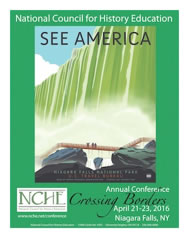 NCHE is holding its national conference "Crossing Borders" in Niagara Falls this year which is just down the road!! This is a high quality conference and a great learning opportunity with a great mix of historians and teachers from around the country. Find more information about the conference here.
Online Resource of the Month: British Library - Timelines: Sources from History

This is interactive site from the British Library lets you explore items from its collection using text, video and images. The timeline allows you to explore collection items chronologically, from medieval times to the present day. It includes a diverse combination of texts: those that allow glimpses of everyday life (handbills, posters, letters, diaries), remnants of political events (charters, speeches, campaign leaflets), and the writings of some of Britain's best known historical and literary figures. The site allows you to save and then print out "favourites". There are also teacher notes with lesson ideas and suggestions. The timeline extends from the Magna Carta in 1215 to the Great Recession in 2008
Urgent (and Obviously) Unbounded Shameless Plug of the Month: The Social Studies Blog
If you haven't yet read the monthly blog that offer thoughts on teaching and learning of all things social studies, you are missing out! It is only one of the excellent blogs that are posted by my colleagues at OCM BOCES Instructional Support. Check out all of the blogs here. My blog is posted here.