June 2016
Summer Opportunities
There is still time to sign up for summer professional development!

Summer Social Studies Curriculum Work
Registration is still open for our summer social studies facilitated curriculum work from July 18 to 21. There are two strands: Grades 9-12 and Grades K-4. Teams of teachers are encouraged to attend to take advantage of multiple opportunities for collaboration. Registration is on MLP. The deadline to register is June 17, so don't wait!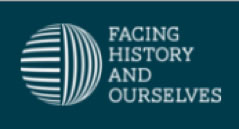 Taking Informed Action: Promoting Meaningful Civic Engagement: This workshop from Facing History and Ourselves will take place July 12 to July 14 at SUNY Cortland. Participants will receive new interdisciplinary teaching strategies that reinforce historical and literacy skills and other resources. Cost is $30 which covers all materials and lunch for three days. Find more information here. Register by June 24th here!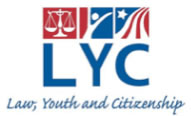 2016 Law and Civic Education Summer Institute: News Literacy and Civic Responsibility. This workshop will take place July 12 and 13 at the Syracuse University School of Law. Sponsored by the Law, Youth and Citizenship program of the New York State Bar Association this is an opportunity to learn strategies and obtain resources to develop skills to empower students as active, informed, engaged, and responsible participants in our democracy. The workshop is open to all New York in-service and pre-service teachers in grades K-12. Find more information and register here.
Social Studies Leadership Network Monthly Meetings
These have concluded for this year. The materials from our meeting are all posted on the OCM BOCES Social Studies page. Dates for next year will be set soon!
Social Studies Curriculum Follow-Up Work Sessions
These have also finished for this school year and were very well received by those who attended. These sessions will continue next year and will be open to any teachers who have participated in the summer Social Studies PD. (5th-8th grade from last summer, K-4th and 9th-12th this summer). The sessions are Ideal for teams, but "onlies" are welcome! Look for dates on My Learning Plan. Look for a name change as well to Social Studies Collaborative Sessions.
Onondaga Historical Association
OHA has ongoing events and activities listed on their website including:
Ghostwalks
Historic Ghostwalks will be held in June of 2016 from 6:00 to 7:15pm on June 17 and June 24, and from 5:30 to 7:15pm on Saturday June 18 at Oakwood Cemetery in Syracuse. Learn about individuals from County's past in 12 to 15 minute portrayals and gain insight to those who have preceded us. Find information and buy tickets here.
Online Resources of the Month: Geographic Reasoning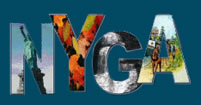 Here are two sites that will provide a wealth of resources for New York State geography and history as well as U.S. and Global Geography and History. Check out the clickable pdfs! You can manipulate the layers to show different features on maps and geohistograms. Very cool and great for visual learners (most of our students are!) Most of the resources are downloadable for free. The New York Geographic Alliance has resources focusing mostly on New York State but has others as well. While you are there sign up for free membership! The Michigan Geographic Alliance has resources for U.S. and Global geography and history. Well worth some clicks!!
Undeniable (and Absolutely) Unavoidable Shameless Plug of the Month: The Social Studies Blog
If you haven't yet read the monthly blog that offer thoughts on teaching and learning of all things social studies, you are missing out! It is only one of the excellent blogs that are posted by my colleagues at OCM BOCES Instructional Support. Check out all of the blogs here. My blog is posted here.