July 2016
Changes from SED
If you haven't already heard, the Board of Regents acted on June 13 to change the timeline for the new Regents exams in Global and U.S. History. There will be more transition time before the new exams are required, including two years when both old and new exams designs will be offered. The memo with the timeline can be found here. We are hoping for more clarification from SED about what this means for instruction, but right now for our BOCES Summer workshops we are moving ahead with professional development based on the Framework content and practices
Summer Opportunities
There is still time to sign up for summer professional development!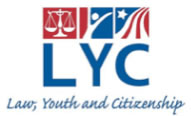 2016 Law and Civic Education Summer Institute: News Literacy and Civic Responsibility. This workshop will take place July 12 and 13 at the Syracuse University School of Law. There is also a one day session in Rochester on July 14. Sponsored by the Law, Youth and Citizenship program of the New York State Bar Association these are opportunities to learn strategies and obtain resources to develop skills to empower students as active, informed, engaged, and responsible participants in our democracy. The workshops are open to all New York in-service and pre-service teachers in grades K-12. Find more information and register for the Syracuse session here. Find the Rochester session here.
Summer Social Studies Curriculum Work


Registration is still open for our summer social studies facilitated curriculum work from July 18 to 21, but time is running out to sign up! There are two strands: Grades 9-12 and Grades K-4. Teams of teachers are encouraged to attend to take advantage of multiple opportunities for collaboration. Registration is on MLP which will close July 11.
Social Studies Leadership Network Monthly Meetings
These have concluded for this year. The materials from our meeting are all posted on the OCM BOCES Social Studies page. Look for dates on My Learning Plan soon!
Social Studies Curriculum Follow-Up Work Sessions
These have also finished for this school year. These sessions will continue next year and will be open to any teachers who have participated in the summer Social Studies PD. (5th-8th grade from last summer, K-4th and 9th-12th this summer). The sessions are Ideal for teams, but "onlies" are welcome! Look for dates on My Learning Plan soon. Look for a name change as well to Social Studies Collaborative.
Online Resources of the Month:
World History Sources
If you teach 6th grade Social Studies or are a Global 9 or 10 teacher, check out World History Sources from the Center for History and New Media (CHNM) at George Mason University. This website's purpose is to "help world history teachers and students locate, analyze, and learn from online primary sources and to further their understanding of the complex nature of world history, especially the issues of cultural contact and globalization." The site has gathered links to online sources that are grouped by region and time period or can be searched. There are also sections on how to unpack evidence from different types of sources, how to analyze documents and how to use this information in the classroom. During a quick tour I found a wealth of online texts and artifacts as well as ideas for how to use them with students. Worth a look!
Indisputable (and Absolutely) Inescapable Shameless Plug of the Month: The Social Studies Blog
If you haven't yet read the monthly blog that offers thoughts on teaching and learning of all things social studies, you need to remedy that situation!! It is only one of the excellent blogs that are posted by the staff of OCM BOCES Instructional Support. Check out all of the blogs here. The Social Studies blog is posted here.