September 2016
Social Studies Professional Development at OCM BOCES

There is so much going on at OCM BOCES! And a lot of it is about Social Studies! There are ongoing professional opportunities as well as some special events. Everything is posted on MyLearningPlan. Plan on attending!!
Ongoing Events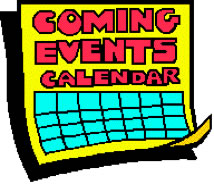 Social Studies Leadership Network: November 17, February 2, and June 1
This network will meet to serve as a conduit for information, learning and discussion about the New York State K-12 Social Studies Framework, assessments, and best practices in Social Studies classrooms. Social Studies teacher leaders and administrators will work collaboratively to expand their own knowledge and expertise, and, in turn, provide leadership to their own schools and districts. Participants will receive resources for in-district turnkey purposes and share their expertise and ideas.
Social Studies Collaboratives (formerly know as Curriculum Follow-Up Sessions): September 28, November 20, February 15, April 26, and May 31
These facilitated sessions are for any K-12 teachers and administrators who participated in the Summer 2015 and Summer 2016 Social Studies Curriculum Work (5th-8th grade from last summer, K-4th and 9th-12th this summer) Participants will continue the process of curriculum mapping, unit design and lesson development and will receive resources and support for planning units and lessons. Participants may sign up for a single session or for multiple sessions, as desired.
Special Events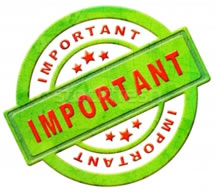 Social Studies Content Support for Ninth Grade Global Teachers: November 2 and January 18
What do teachers of 9th Grade Global History need to know about the content and the Social Studies Practices to help their students succeed? What has changed in the NYS Social Studies Framework for 9th Grade Global History and what has stayed the same? What kinds of thinking do students need to do? Dr. John Langdon, professor of history at Le Moyne College and member of the NYSED Content Advisory Panel, will help participants prioritize the Key Ideas in the 9th Grade Framework, and explore sources that are essential for students' understanding of the concepts and connections of Global History. Participants will have the opportunity to share information, resources and instructional practices. Participants may sign up for a single session or for both sessions, as desired. Different Key Ideas will be explored in each session.
Good Practices in Geography: October 20
Geographic Reasoning is one of six Social Studies Practices that are emphasized in the NYS Social Studies Framework, but Geographic Reasoning involves more than reading a map. In this interactive workshop, participants will learn how to be more successful in connecting geography to their curriculum in middle school social studies, Global History and Geography, and American History. Lessons will be presented that are appropriate for middle and high school students, and teachers will have time to work with colleagues to come up with their own lesson ideas. Materials and resources will be provided including Clickable PDF maps, GeoHistoGrams, and other tools.
Other Local Opportunities for September
The Onondaga Historical Association is featuring Ghostwalks on the shores of Onondaga Lake in Liverpool. Hear tales of salt brine and willow baskets. Find more information here.
The Seward House Museum is hosting a lecture on Harriet Hemings, Thomas Jefferson, and the Pursuit of Happiness by Catherine Kerrison, Professor of History at Villanova University. Kerrison will present her research and insights on the story of Harriet Hemings, Sally Hemings's only surviving daughter. The lecture is on September 21, from 7:00 to 8:30. Find details here.
Online Resources of the Month: Constitution Day, September 17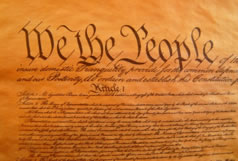 Every year we (the people) observe Constitution Day and Citizenship Day on September 17 to commemorate the signing of the Constitution on September 17, 1787, and "recognize all who, by coming of age or by naturalization, have become citizens." A pretty momentous occasion, indeed! The 17th is on a Saturday this year, so observances in schools should take place on September 16. You can find teaching resources in several places online:
Surefire (and Absolutely) Steadfast Shameless Plug of the Month: The Social Studies Blog
If you haven't yet read the monthly blog that offers thoughts on teaching and learning of all things social studies, you need to remedy that situation!! It is only one of the excellent blogs that are posted by the staff of OCM BOCES Instructional Support. Check out all of the blogs here. The Social Studies blog is posted here.