November 2016
Social Studies opportunities abound in November! Check these out!
New York Geographic Alliance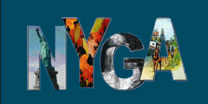 Social Studies Professional Development
at OCM BOCES

All of these events are posted on My Learning Plan.
Ongoing Events
Special Events
NCSS National Conference

Don't forget that the National Council for the Social Studies is holding its National Conference in Washington, D.C. on December 2-4 this year. Advance registration is open until November 28. Find more information here.
Other Local Opportunities for October
Online Resources of the Month:
Right Question Institute

The Right Question Institute (RQI) offers resources to develop the strategy and skill of asking good questions using the Question Formulation Technique. The QFT is deceptively simple to implement but has dividends in increasing students' critical thinking, engagement, curiosity and ownership of their own learning. According to the RQI website, "The ability to produce questions, improve questions and prioritize questions may be one of the most important—yet too often overlooked—skills that a student can acquire in their formal education. Strong critical thinking is often grounded in the questions we ask. By deliberately teaching questioning skills, we will be facilitating a process that will help students develop a mental muscle necessary for deeper learning, creativity and innovation, analysis, and problem solving." Check out the website resources here. Sign up for a free account to access the resources.
Surefire (and Absolutely) Single-Minded Shameless Plug of the Month: The Social Studies Blog
If you haven't yet read the monthly blog that offers thoughts on teaching and learning of all things social studies, you need to ameliorate that state of affairs!! It is only one of the excellent blogs that are posted by the staff of OCM BOCES Instructional Support. Check out all of the blogs here. The Social Studies blog is posted here.