February 2017
Things may be cold outside, but social studies instruction is a hot topic!
Social Studies Professional Development
at OCM BOCES

All of these events are posted on My Learning Plan.
Ongoing Events
Social Studies Leadership Network: June 1
This will be your last opportunity for 2016-2017 to join us! This network serves as a conduit for information, learning and discussion about the New York State K-12 Social Studies Framework, assessments, and best practices in Social Studies classrooms. It is an opportunity to your own knowledge and expertise, and, in turn, provide leadership to your schools and districts. You will receive resources for in-district turnkey purposes and have time to share your expertise and ideas.


Social Studies Collaboratives (formerly know as Curriculum Follow-Up Sessions): February 15, April 26, and May 31
If you participated in the Summer 2015 or Summer 2016 Social Studies Curriculum Work (5th-8th grade in 2015, K-4th and 9th-12th in 2016), think about joining us for an upcoming session. Participants may sign up for a single session or for multiple sessions, as desired. This is an opportunity to continue the work of developing units and lessons in a collaboration with your colleagues.
Documents in Detail Webinar Series
Sponsored by TeachingAmericanHistory.org, the Documents in Detail webinar series offers a close read and in-depth discussion of a single document in each episode. Scholars will discuss the ideas, historical context, purpose, speaker, audience, and use of language in each document, to help teachers gain a deeper understanding of one core document from American History. The episodes cover a range of documents that could be used in American History and Participation in Government classes, including Martin Luther King's Letter from Birmingham City Jail, James Madison's Federalist 10, Elizabeth Cady Stanton's Address Delivered at Seneca Falls and George Washington's Farewell Address. Find registration information for the free series here. The first webinar on Lincoln's Second Inaugural Address was held on January 25, but all of the documents can be found here.
National Economics Challenge

Are you up for the Challenge? If you teach Economics this is a great opportunity to have your high school students compete for a chance to win scholarships, prizes, an all-expense paid trip to New York City and more! This program of the Council for Economic Education requires teachers to form teams of students to compete at one of two different levels. The competition starts at the end of February, so don't delay if you're interested. Find out everything you need to know here or contact Alexis Andrews or Amy Geffen. Email: aandrews@councilforeconed.org or ageffen@councilforeconed.org. Telephone: 212-730-6728 or 212-827-3602
New York History Day/National History Day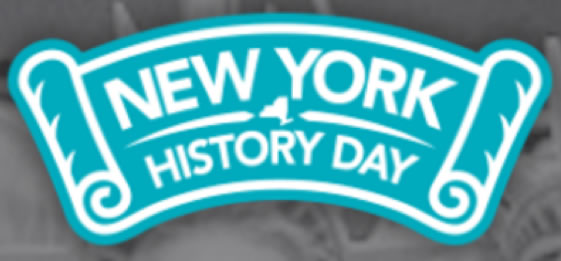 If you teach Social Studies in grades 6-12 and Economics is not your "thing", then think about participating in National History Day right here in Central New York. There are local, state and national levels of competition. Our local competition is sponsored by the Onondaga Historical Association. The deadline for registration is February 17. Find more information here.
Upcoming Conferences
Save these dates!
March 23 -25, 2017: The New York State Council for the Social Studies 79th Annual Convention, Ages and Pages: With Literacy and Justice for All in Albany, NY. Find registration information here. This is a great conference for New York State teachers!
March 30 - April 1, 2017: The National Council for History Education National Conference, Histories Seen and Unseen in Atlanta, Georgia. Find registration and program information here.
Summer Opportunities

It may seem that we are jumping on Summer 2017, but many programs have deadlines coming up in the next few weeks. Don't miss out on some great opportunities! NEH Summer Programs for School Teachers include seminars, institutes and the Landmarks workshops for teachers. These are held across the country, but many are in the northeast. The application deadline is March 1. See details of the programs here.
Online Resources of the Month:
National Archives Docs Teach

I know I have highlighted this before, but if you teach American or New York State History or Participation in Government, the National Archives Docs Teach tool has sources and activities ready and waiting! You can find and develop your own or browse through what others have created. It requires a free registration and login. You can create online activities for your students to complete, which can also be accessed from the iPad app if you use those in your classroom. Students can see documents in their original form and it saves some printing! If you haven't seen Docs Teach or haven't checked it out in a while, do it now while it's on your mind! Start here!  
Steady (and Absolutely) Single-Minded Shameless Plug of the Month: The Social Studies Blog
If you haven't yet perused the bimonthly blog that offers thoughts on teaching and learning of all things social studies, you need to modify that situation!! It is only one of the excellent blogs that are posted by the staff of OCM BOCES Instructional Support. Check out all of the blogs here. The Social Studies blog is posted here.