March 2017
March is here! Plan your social studies events now!
Social Studies Professional Development
at OCM BOCES

These events are all posted on My Learning Plan.
Ongoing Events
Social Studies Leadership Network
June 1
This will be your last opportunity for 2016-2017 to join us! This network serves as a conduit for information, learning and discussion about the New York State K-12 Social Studies Framework, assessments, and best practices in Social Studies classrooms. It is an opportunity to your own knowledge and expertise, and, in turn, provide leadership to your schools and districts. You will receive resources for in-district turnkey purposes and have time to share your expertise and ideas.


Social Studies Collaboratives
(formerly know as Curriculum Follow-Up Sessions)
April 26, and May 31
If you participated in the Summer 2015 or Summer 2016 Social Studies Curriculum Work (5th-8th grade in 2015, K-4th and 9th-12th in 2016), think about joining us for an upcoming session. Participants may sign up for a single session or for multiple sessions, as desired. This is an opportunity to continue the work of developing units and lessons in a collaboration with your colleagues. Participants have found the time very valuable!
The Seward House Museum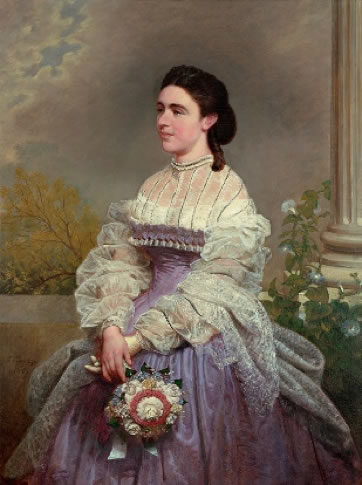 Seward Feminism
Saturday, March 11, 1:00 - 2:00 PM, Guntzel Theater, Seneca Falls
SHM Director of Education, Jeff Ludwig, will present on the proud legacy of Seward feminism. The women of the Seward family contributed greatly to the spirit of reform sweeping through mid-19th-century America. Hosted in partnership with the Women's Rights National Historic Park. Free.


The Innocence of Experience: Fanny Seward in Her Own Words
Saturday, March 18, 3:00 & 7:00 PM, Auburn Public Theater Main Stage
Based on diaries kept by Fanny Seward during the Civil War era, this one-act play reveals an American girl living though an extraordinary time. Admission: Adults $8, Students/Seniors $5. For tickets, call APT box office at 315-253-6669 or visit auburnpublictheater.org


Speaking for Themselves: The Women of the Seward House
Saturday, March 25, 10:30-11:30 AM
An intimate portrait into the lives of the ladies of several generations of the Seward family. Free with museum admission.
Online Resources
Colonial Williamsburg
Colonial Williamsburg has updated their resource library which includes lesson plans, videos, interactive learning games, and primary source analysis activities. The site has a lot of materials for elementary and middle school grades. The materials can be sorted by era, subject, and theme. It requires free registration. Colonial Williamsburg also has introduced History Moments, a YouTube channel with short videos highlighting a moment in history. Two videos will be posted each month. Check the first one out here.


Tenement Museum
The Tenement Museum at 97 Orchard Street in New York City tells the stories of the immigrants who lived on Manhattan's Lower East Side. The website provides materials for teachers to give students a close-up look at the immigrant experience. There are Lesson Plans for lower elementary through high school on teaching with objects, teaching with primary sources and teaching with oral history where students use these materials to learn about people, places, and events. There is also a selection of primary sources from people who lived at 97 Orchard. There are also online activities including an online virtual reality tour.
Upcoming Conferences
There is still time to plan on attending!
The New York State Council for the Social Studies 79th Annual Convention
March 23 -25, 2017
Ages and Pages: With Literacy and Justice for All in Albany, NY. Find registration information here. This is a great conference for New York State teachers! Author Laurie Halse Anderson will be the keynote speaker on Thursday speaking about her historical novels, Chains, Forge, and Ashes.


The National Council for History Education National Conference
March 30 - April 1, 2017
Histories Seen and Unseen in Atlanta, Georgia. Find registration and program information here.
Summer Opportunities
It's not too soon to think about Summer 2017, but many programs have deadlines coming up in the next few weeks. Don't miss out on some great opportunities like this one:
Library of Congress Summer Teacher Institutes are for teachers who want to immerse themselves in the practice of teaching with primary sources from the collections of the Library of Congress. This summer, the Library will offer five week-long professional development programs for K-12 teachers in the nation's capital. The application deadline is March 17, 2017, so don't delay if you are interested! Find more information here.

Open Sessions (any subject area): June 19-June 23, June 26-June 30, and July 10-July 14
Science, Technology, and Engineering Focus: July 17-July 21
World War I Focus: July 31-August 4



Summer 2017 History and Literature Seminar, Equality and Liberty in American History & Literature presented by Teachingamericanhistory.org, is intended to "encourage the cross-curricular study of key themes in American history by examining both historical documents and literary texts." This is open to both social studies and English/language arts teachers at any level. The seminar will be held on July 12 to 14, 2017 at Ashland University in Ashland, Ohio. Find more information here.
Online Resource of the Month: Library of Congress
Speaking of the Library of Congress…I know the site can be overwhelming because there is just SO. MUCH. STUFF. But it is still well worth a gander if you haven't been there in a while. For instance, did you know that the LOC has Student Discovery Sets on iTunes that can be downloaded and used by your students? These are great if you have classroom iPads! Get on the site and just explore one section at a time. I promise you will find good stuff you can use!
Unremitting (and Absolutely) Unswerving Shameless Plug of the Month: The Social Studies Blog
If you haven't yet scrutinized the bimonthly blog that offers thoughts on teaching and learning of all things social studies, you need to adjust that state of affairs!! It is only one of the excellent blogs that are posted by the staff of OCM BOCES Instructional Support. Check out all of the blogs here. The Social Studies blog is posted here.