January ASCD Top 5 Collection
OCM BOCES Instructional Support provides these selections from ASCD's collection for your use.
View our complete ASCD collection.
Teaching Reading in the Content Areas
Seeks to help educators understand how to teach reading in their respective disciplines, choose the best reading strategies from the vast array available, and positively influence student learning.
Engaging Students with Poverty in Mind
Provides the rationale behind engaging students, generate more ideas, and build the attitudes to succeed with students who live in poverty.
Total Participation Techniques
Techniques are examined in depth and presented in four parts: overview, implementation instructions, student participation, and classroom personalization, with real-world examples and toolkits for all levels of learning.
Rethinking Homework
Covers the debate over whether homework is an essential component of rigorous schooling or a harmful practice. Tells how to avoid the "homework trap" and how to work with parents about homework".
Grading Smarter Not Harder: Assessment Strategies That Motivate Kids and Help Them Learn
Reveals how many of the assessment policies that teachers adopt can actually prove detrimental to student motivation and achievement, and shows educators how they can tailor their policies to help students better understand the lessons that are being taught.
Welcome to
OCM BOCES Instructional Support (IS) Weekly Dispatch. Our intention is to provide a composite of current news and regulatory information rather than an unwieldy stream of forwarded messages. In addition to the Weekly Dispatch, we now offer a number of specialized E-Newsletters centered around our different departments. Sign up for as many as you like, you may unsubscribe at any time.
January 8, 2016
The next regional event for our study about standards-based grading and reporting is February 9th. Myron Dueck, author of Grading Smarter Not Harder- Assessment Strategies that Motivate Kids and Help Them Learn will be here to spend the day with us. Registration is nearing capacity. By the way, you can read his book in the ASCD collection.
Despite the complaints about the changing rules for school lunches, there are signs that it is working. A recent New York Times column points to some evidence, as does an article in the JAMA Pediatrics.
We're getting closer to the adoption of new requirements for K-12 Counseling Plans. Board of Regents action is imminent. A special session has been planned to help districts get started with the implementation of the new planning model, based on the National Model form ASCA. Trained BOCES facilitators will work with designated leadership pairs from districts (one administrator and the district's counselor leader) to launch and support the new process.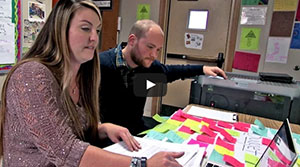 Collaboration is highlighted in this video and in accompanying resources. At this school, collaboration is very deliberate and very expected.
APPR will be changing, again. Here's what we know and what we don't know at this point. We can't really do anything until we get the next round of guidance.
The Center for Innovative Science Education has one more "Draft Party" at which time you can take a facilitated look at the draft of new Science Standards (each gathering is the same, so choose which one works best for you. The party is January 20, 2016 at the Science Center, 3:30-5:30 pm.
Education Week has a nice collection of articles about the Every Student Succeeds Act (ESS).
PBL 101
1/13, 1/14, 1/20, 1/21
McEvoy 701
2/3, 2/4, 2/10, 2/11
O & M
3/1, 3/2, 3/8, 3/9
McEvoy 701
3/14, 3/15, 3/21, 3/22
O & M
5/11, 5/12, 5/18, 5/19
Main Campus Canandaigua Room
PBL training dates for next year have been scheduled (a new cohort starts nearly every month).  The next cohort begins February 2nd in Cortland.
SUNY Cortland has put together a special day-long program about early childhood and special education: We All Belong Together: Inclusive Programming for Young Children. Participants will learn about innovative and developmentally appropriate ways to support young children with special needs and their typical peers. The program will include a keynote presentation by Jowonio teachers on Play-Based Inclusion, videos created especially for this event, and breakout sessions.
SUNY Cortland has also put together a semester-long series related to UDL and planning. The series includes webinars, in-person sessions, and work time. It best if teams/partners are able to attend together.
minds-in-bloom.com
Here are some ideas for keeping your classroom centers organized. These simple ideas include the clever re-use of those science project display boards.
The Authentic Assessment Academy is an opportunity for teams of teachers to explore best practices in assessment design. Authentic and performance, and standards-based assessments will be emphasized. Another cohort begins soon.
This quick chart identifies some of the ways that Common Core ELA skills are a part of art class.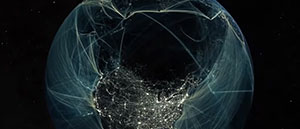 Image:
youtube.com
As you would expect, Larry Ferlazzo has a great collection of resources about immigration. It's a long list!
An encore performance has been scheduled for the Teacher's Literacy Toolbox Series: Reading, Writing and Research in a Common Core Classroom. By the end of this three-session series, participants will fill their "literacy toolbox" with strategies to help their students with close reading, writing from evidence, and research.
The Responsive Classroom Winter Institute is an interactive, highly practical 28-hour entry-level training course. It gives classroom and special area teachers everything needed to start using core Responsive Classroom teaching practices.
washingtonpost.com
This 3rd grade teacher eliminated homework. Read about her thought process and the impact it had on her classroom.
Training for the Leveled Literacy Intervention (LLI) secondary level begins January 20th. This is the real (and final) LLI segment. LLI is a powerful, research-based supplementary intervention program (RTI Tier 2 & 3).
theedublogger.com
Infographics can be one of the most effective ways to communicate information. They can be used in both directions in the classroom: provide students with information and students construct them to teach others and show what they have learned.
Two workshops are scheduled to help you wrestle with the impact of poverty (and what we can do in our classrooms):
Background information based on work of Payne, Jensen, Budge and Parrott will be explored at the session: Students from Generational Poverty. This will extend educators' understanding of the possible impacts poverty may have on educational attainment and assist educators to expand their understanding of challenges, strengths and implications.
It is January 25th.
Jensen's findings and suggestions will be incorporated with Hattie, McRel, Budge and Parrott research to highlight specific moves and decisions teachers may make in their instructional design to support students from generational poverty.
This session is February 10th.
Social Studies teachers who are looking for good collections of social studies videos to use might be interested in this list.
freetechforteachers.com
Math teachers who are looking for good collections of mathematics videos to use might be interested in this list. There is more than the Khan Academy.