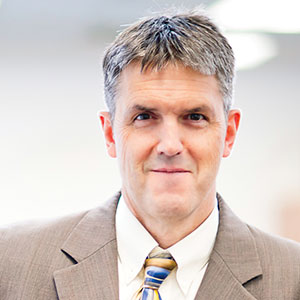 January ASCD Top 5 Collection
OCM BOCES Instructional Support provides these selections from ASCD's collection for your use.
View our complete ASCD collection.
Teaching Reading in the Content Areas
Seeks to help educators understand how to teach reading in their respective disciplines, choose the best reading strategies from the vast array available, and positively influence student learning.
Engaging Students with Poverty in Mind
Provides the rationale behind engaging students, generate more ideas, and build the attitudes to succeed with students who live in poverty.
Total Participation Techniques
Techniques are examined in depth and presented in four parts: overview, implementation instructions, student participation, and classroom personalization, with real-world examples and toolkits for all levels of learning.
Rethinking Homework
Covers the debate over whether homework is an essential component of rigorous schooling or a harmful practice. Tells how to avoid the "homework trap" and how to work with parents about homework".
Grading Smarter Not Harder: Assessment Strategies That Motivate Kids and Help Them Learn
Reveals how many of the assessment policies that teachers adopt can actually prove detrimental to student motivation and achievement, and shows educators how they can tailor their policies to help students better understand the lessons that are being taught.
Welcome to
OCM BOCES Instructional Support (IS) Weekly Dispatch. Our intention is to provide a composite of current news and regulatory information rather than an unwieldy stream of forwarded messages. In addition to the Weekly Dispatch, we now offer a number of specialized E-Newsletters centered around our different departments. Sign up for as many as you like, you may unsubscribe at any time.
January 29, 2016
The 2016-17 testing calendar for Grades 3-8 ELA and Mathematics, Grade 4 and 8 Science, NYSAA, and NYSESLAT is now posted on the Office of State Assessment web page.
It turns out the rationale for having kids sit on the carpet isn't clear. It also turns out that kids find it hard and don't like it. So why do it?
Most students don't think their voice and opinions matter in their school. This article suggests a few ways to change that.
The coherence maps illustrate the interconnectedness of the math standards as well as express the math learning progressions.
SUNY Cortland is hosting a screening of Most Likely to Succeed on February 24th. This feature-length film explains our current system of education and offers a different, project-based deeper learning alternative.
Several districts have had personnel changes during the middle of the year which has prompted the need for emergency Lead Evaluator Training.  To meet this need, we've scheduled a special two-day, intensive course for February 25th and 26th.  Here's the registration link.
Standing desks may have an influence beyond the classroom (or work space), according to this study.
Kelly Redinger via
content.time.com
Here's some specific advice to helping students with ADHD concentrate better. Many of these suggestions are easy to implement. Sometimes the very things we prohibit in classrooms are the things that will help students. Doodling, for example, actually helps people pay attention.
Preparing and supporting learning for diverse students can be challenging!  Scaffolding for Student Outcomes: Meeting Diverse Needs meets for four days during February and March. Educators will examine how standards-based education and differentiation work together to promote appropriately high levels of achievement for all students.  Join us starting February 24.
Authentic assessments may not be easier to make than copying and pasting old Regents exam questions, but they tell you so much more about what students understand and can do. If you are assessing understanding, go authentic.
We're getting closer to the adoption of new requirements for K-12 Counseling Plans. Board of Regents action is imminent. A special session has been planned to help districts get started with the implementation of the new planning model, based on the National Model form ASCA. Trained BOCES facilitators will work with designated leadership pairs from districts (one administrator and the district's counselor leader) to launch and support the new process.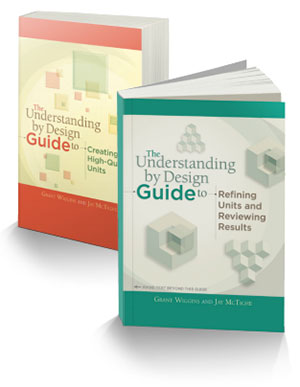 Here's an overview of Understanding by Design (also known as standards-based planning or backward design.) We have a few resources in the ASCD collection to help you go deeper:
This video urges educators to "keep it real" by authentic connections to the real world.
PBL 101
3/1, 3/2, 3/8, 3/9
McEvoy 701
3/14, 3/15, 3/21, 3/22
O & M
5/11, 5/12, 5/18, 5/19
Main Campus Canandaigua Room
PBL-101 is the foundational four-day workshop inspired by the work of the Buck Institute for Education, New Tech Network, Edutopia, and Expeditionary Learning. It provides attendees with the skills and knowledge needed to design, assess and manage a rigorous, relevant, and standards-based project. A Cortland cohort begins March 1st. Another Syracuse cohort launches March 14th.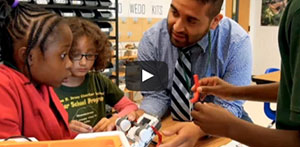 Here's a story about a PBL project in a 3rd grade classroom. Many of the important components of a good project are described, in context.
Middle-level and high school math and science teachers will gain an understanding of the key differences between Project-Based Learning (PBL) and Problem-Based Learning (PrBL) at this May 2nd workshop. We will analyze different ways to link your curriculum and technology with a PrBL approach to create a rigorous and engaging learning environment for your students.
This author suggests that our application of the math Common Core Learning Standards has led to a greater emphasis on memorization than was intended.
If you were shut out of the February Myron Dueck session, you can take advantage of another opportunity in March 10th through CNY NYS ASCD.
Leadership Networks meet several times during the year in order to provide the latest information and build content-specific leadership expertise in our districts. Upcoming sessions include:
This report suggests that kindergarten is more like first grade then it is like kindergarten. Children now spend less time on art music science and play then they used to.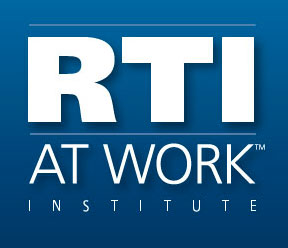 Once again, Syracuse is ground zero for Solutions Tree's PLC and RTI work. This time, it's a Response to Intervention at Work Institute, June 28th – 30th. BOCES has a limited number of discounted seats available for this event.
Here's some good advice for new leaders: use "rookie mode" to your advantage.
A two-day Responsive Classroom advanced session about effective management is scheduled for February 25th and 26th.
As you continue your work on standards-based grading and find yourself getting stuck, consider these common obstacles and how to get through them.
Greg Barnette
washingtonpost.com
The pairing of foods is critical when getting kids to eat healthier in the cafeteria and towards reducing waste. Whether kids eat their broccoli depends on what else is on the tray.
Education funding is less today than in 2008 in most states, including New York. Both local and state funding fell in many cases.