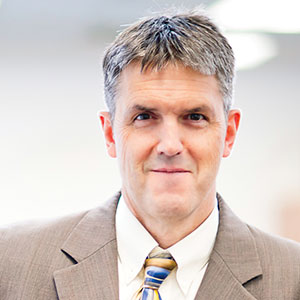 January ASCD Top 5 Collection
OCM BOCES Instructional Support provides these selections from ASCD's collection for your use.
View our complete ASCD collection.
Teaching Reading in the Content Areas
Seeks to help educators understand how to teach reading in their respective disciplines, choose the best reading strategies from the vast array available, and positively influence student learning.
Engaging Students with Poverty in Mind
Provides the rationale behind engaging students, generate more ideas, and build the attitudes to succeed with students who live in poverty.
Total Participation Techniques
Techniques are examined in depth and presented in four parts: overview, implementation instructions, student participation, and classroom personalization, with real-world examples and toolkits for all levels of learning.
Rethinking Homework
Covers the debate over whether homework is an essential component of rigorous schooling or a harmful practice. Tells how to avoid the "homework trap" and how to work with parents about homework".
Grading Smarter Not Harder: Assessment Strategies That Motivate Kids and Help Them Learn
Reveals how many of the assessment policies that teachers adopt can actually prove detrimental to student motivation and achievement, and shows educators how they can tailor their policies to help students better understand the lessons that are being taught.
Welcome to
OCM BOCES Instructional Support (IS) Weekly Dispatch. Our intention is to provide a composite of current news and regulatory information rather than an unwieldy stream of forwarded messages. In addition to the Weekly Dispatch, we now offer a number of specialized E-Newsletters centered around our different departments. Sign up for as many as you like, you may unsubscribe at any time.
February 05, 2016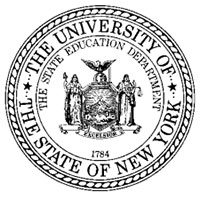 There have been some changes to the number of items and timing of the 3-8 state assessments.
Reggie Routman offers some strategies for teaching [and learning] writing. Her list includes common sense and practical suggestions.
SUNY Cortland is hosting a screening of Most Likely to Succeed on February 24th. This feature-length film explains our current system of education and offers a different, project-based deeper learning alternative.
edutopia.org
This collection of resources can help you explore persistence, resilience, and grit.
Several districts have had personnel changes during the middle of the year which has prompted the need for emergency Lead Evaluator Training.  To meet this need, we've scheduled a special two-day, intensive course for February 25th and 26th.  Here's the registration link.
Thomas Mueller via
edutopia.org
You can share this studying advice with parents and students.
Preparing and supporting learning for diverse students can be challenging!  Scaffolding for Student Outcomes: Meeting Diverse Needs meets for four days during February and March. Educators will examine how standards-based education and differentiation work together to promote appropriately high levels of achievement for all students.  Join us starting February 24.
At the bottom of this short description of the PLC construct you will find a "sneak preview "of some of the new, related  titles we've added to the professional ebook collection.
CollegeDegrees360 via
edweek.org
Although the headline of this column is provocative, the author makes some good, common sense points about recess, teacher talk, and relationships.
PBL 101
3/1, 3/2, 3/8, 3/9
McEvoy 701
3/14, 3/15, 3/21, 3/22
O & M
5/11, 5/12, 5/18, 5/19
Main Campus Canandaigua Room
PBL-101 is the foundational four-day workshop inspired by the work of the Buck Institute for Education, New Tech Network, Edutopia, and Expeditionary Learning. It provides attendees with the skills and knowledge needed to design, assess and manage a rigorous, relevant, and standards-based project. A Cortland cohort begins March 1st. Another Syracuse cohort launches March 14th.
Teachers who are already implementing PBL might be interested in connecting with other PBLers at the first PBL Educamp on March 7th. With facilitation by the PBL trainers and coaches, teachers will learn from each other in a grassroots way!
Here's a list of technology tools that can help you manage projects.
If you were shut out of the February Myron Dueck session, you can take advantage of another opportunity on March 10th through CNY NYS ASCD.
Leadership Networks meet several times during the year in order to provide the latest information and build content-specific leadership expertise in our districts. Upcoming sessions include:
inservice.ascd.org
Differentiation at the secondary level is just as important as it is in earlier years. Here are a few entry points for differentiation at the secondary level.
Here's some good advice for new leaders: use "rookie mode" to your advantage.
A two-day Responsive Classroom advanced session about effective management is scheduled for February 25th and 26th.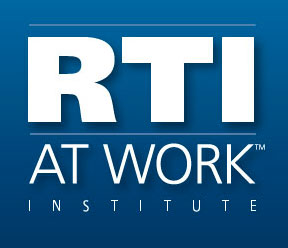 Once again, Syracuse is ground zero for Solutions Tree's PLC and RTI work. This time, it's a Response to Intervention at Work Institute, June 28th – 30th. BOCES has a limited number of discounted seats available for this event.
SED is always looking for educator involvement in the test development process. Here's the page to learn about those opportunities.
Preparing and supporting learning for diverse students can be challenging! Scaffolding for Student Outcomes: Meeting Diverse Needs meets for four days during February and March. Educators will examine how standards-based education and differentiation work together to promote appropriately high levels of achievement for all students. It starts February 24.
mosaic36 via CC
In this publicly available article from Educational Leadership, some of the myths about English Language Learners are dispelled.
Don't apply a deficit model when thinking about your ELLs – apply an assets approach. By the way, this is good advice about everyone.
If you were learning a new language, think about the kind of classroom you would like. Now, apply that to your classroom for your English Language Learners.
In partnership with the New York State Education Department, and OCM BOCES, SUNY Oswego is working to address a critical shortage of content teachers prepared to work with English Language Learners or students with limited English proficiency. The Intensive Training Institute is a heavily subsidized path to quick, certification. Don't hesitate! The deadline is near!
Another cohort of Standards Based Planning for the 21st Century - Instruction for All has been scheduled, by request! It is a comprehensive course about planning and instruction that is beneficial whether you are in your second year of teaching or your 20th! The spring sessions begin March 4th.
eschoolnews.com
Communication is one of the most important skills we want for our students. We have to update the way we do this to reflect the world in which we live. Here are some ideas.