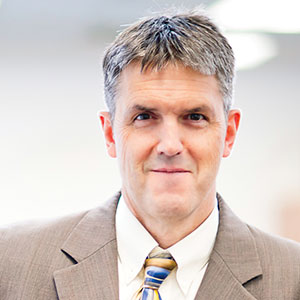 March eBook Top 5 Collection
OCM BOCES Instructional Support would highlight these selections from our eBook Professional Library.
View Professional eBook Library.
Pyramid of Behavior Interventions: Seven Keys to a Positive Learning Environment
Transform the research on behavior, response to intervention, and professional learning communities into practical strategies.
Transforming School Culture: How to Overcome Staff Division
Explores many aspects of human behavior, social conditions, and history to reveal best practices for building healthy school cultures.
Learning by Doing : A Handbook for Professional Learning Communities at Work
An action guide for closing the knowing-doing gap and transforming schools into PLCs.
21st Century Skills: Rethinking How Students Learn
Ways to re-envision learning and prepare students for a rapidly evolving global and technological world.
Principal: Three Keys to Maximizing Impact
Shows systematically how the principal's role should change, demonstrating how it can be done in short order, at scale.
Welcome to
OCM BOCES Instructional Support (IS) Weekly Dispatch. Our intention is to provide a composite of current news and regulatory information rather than an unwieldy stream of forwarded messages. In addition to the Weekly Dispatch, we now offer a number of specialized E-Newsletters centered around our different departments. Sign up for as many as you like, you may unsubscribe at any time.
March 04, 2016
We keep asking employers about the skills they seek in their employees and keep getting the same answers. Yet, we still don't teach them, explicitly, deliberately and comprehensively. If we want to prepare students for their future, these need to be included in our curricula as much as any other standard. Here's the latest version of the same list:
Effective communicators and collaborators
Lifelong learners adept in a diversity of fields and skill sets—including technology.
Flexible and adaptable problem solvers.
Risk takers and self-starters who grow from failure.
Innovators who possess interpersonal awareness, perseverance, and passion.
If you were shut out of the February Myron Dueck session, you can take advantage of another opportunity on March 10th through NYS ASCD.
Image
Some of the questions we often ask in job interviews don't provide us with the answers we seek about the candidate. This article has some suggestions for more effective interviews.
Continue the conversation about Standards-Based Grading at the next CNY NYS ASCD meeting on March 10th.  Dr. Cathleen Haubner, an elementary school principal, will explain her school's implementation. If you aren't already a member of CNY NYS ASCD you can join at any time. Just come to a meeting and check it out; annual dues are just $15.
PBL 101
3/8, 3/9
McEvoy 701
3/14, 3/15, 3/21, 3/22
O & M
5/11, 5/12, 5/18, 5/19
Main Campus Canandaigua Room
PBL-101is the foundational four-day workshop inspired by the work of the Buck Institute for Education, New Tech Network, Edutopia, and Expeditionary Learning. It provides attendees with the skills and knowledge needed to design, assess, and manage a rigorous, relevant, and standards-based project. The cohort that begins May 11th is not yet full!
A Problem-Based Learning (PrBL) is scheduled for May 2nd. At the training, participants will analyze different ways to link your curriculum and technology with a PrBL approach to create a rigorous and engaging learning environment for your students. Participants will also utilize workshop time to start planning their first PrBL experience for their students. This session is for middle school and high school math and science educators and administrators who want to learn more about Problem-Based Learning.
Leadership Networks meet several times during the year in order to provide the latest information and build content-specific leadership expertise in our districts. Upcoming sessions include:
In this publicly available article from Educational Leadership, the author identified four critical skills for the future (skills that are needed for adult success). Hint: Think 4Cs.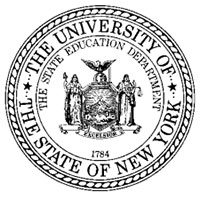 The Board of Regents reviewed a plan to revise the math and ELA standards. Few substantive changes were identified; most changes will be limited in scope. The plan is that changes would be considered by the Board of Regents in the fall of 2016 with changes showing up in the 2018-2019 assessments.
GPA and SAT scores don't accurately predict success in college, but agency does.
Carl Pickhardt Ph.D. via
psychologytoday.com
Here's some insight into the differences between children and adolescents – and why it can be harder to teach the older students.
AASA just launched a campaign to redefine readiness. They are encouraging leaders and Boards of Education to sign-on, pass a resolution, and encourage support.
Registration is now open for the next round of summer social studies, July 18th – 21st, facilitated curriculum work. Examples that integrate ELA and social studies will be used, especially at the elementary level. There are two threads: grades 9-12 and grades K-4.
Preliminary information about the Elementary and Secondary Education Act's new version/reauthorization, the Every Student Succeeds Act (item and slides), was reviewed by the Board of Regents. Some highlights:
States must have challenging standards in math, science, and ELA
Annual 3-8 assessments continue to be required, as well as periodic science measures. Penalties for low participation rate are not specified.
A new accountability system will have to be developed. Until then, the previous NCLB waiver will be followed. Although not required to do so, New York seceded to go ahead and identify new priority, focus, and LAP schools. The 5% lowest performing schools will have to be identified and they will have to develop comprehensive plans.
Student growth may, but is not required to be, part of the state's teacher and principal evaluation system.
This column can prompt teachers to think about their gradebook and the messages it might send to students and families. It might not be the message we want to send, and frequently it's not standards-based.

Sonday System® 2 focus is on syllable division patterns, syllable types, syllable division, prefixes, suffixes (with governing rules), roots, contractions, non-phonetic words, vocabulary, and comprehension. Training is March 30th (register here if you have the materials; click here if you need them).
We have to change the way we think about and use technology if we want to have any relevance to our students.  This article describes how we are in the way of our students, especially when it comes to using technology to learn and for productivity.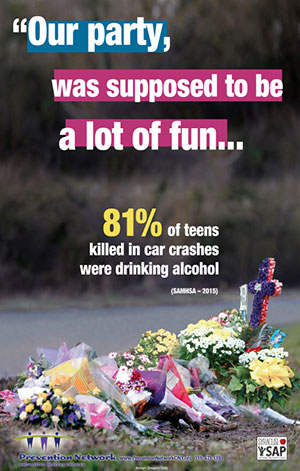 Prevention Partners has published a poster that you can print and post in your schools. The poster brings attention to the danger of drinking and driving and parties.
This old[er] article from Charlotte Danielson about teacher leadership still rings true. It's worth reading, today. Many teachers need leadership opportunities and all schools need teacher leaders to move toward the future.
School segregation is a fact in almost all of our cities, as described in this article from The Atlantic.