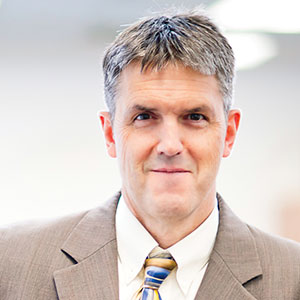 March eBook Top 5 Collection
OCM BOCES Instructional Support would highlight these selections from our eBook Professional Library.
View Professional eBook Library.
Pyramid of Behavior Interventions: Seven Keys to a Positive Learning Environment
Transform the research on behavior, response to intervention, and professional learning communities into practical strategies.
Transforming School Culture: How to Overcome Staff Division
Explores many aspects of human behavior, social conditions, and history to reveal best practices for building healthy school cultures.
Learning by Doing : A Handbook for Professional Learning Communities at Work
An action guide for closing the knowing-doing gap and transforming schools into PLCs.
21st Century Skills: Rethinking How Students Learn
Ways to re-envision learning and prepare students for a rapidly evolving global and technological world.
Principal: Three Keys to Maximizing Impact
Shows systematically how the principal's role should change, demonstrating how it can be done in short order, at scale.
Welcome to
OCM BOCES Instructional Support (IS) Weekly Dispatch. Our intention is to provide a composite of current news and regulatory information rather than an unwieldy stream of forwarded messages. In addition to the Weekly Dispatch, we now offer a number of specialized E-Newsletters centered around our different departments. Sign up for as many as you like, you may unsubscribe at any time.
March 18, 2016
If we want to know what our students understand and what they can do, we have to replace paper and pencil assessments and activities with authentic, performance-based tasks. Jay McTighe continues to add to the performancetask.com site with blogs, examples, and tutorials.
Nominations are being accepted for teachers to serve on the ELA or math standards revision committee. The committees will meet virtually and in person this summer in Albany.
SED has also issued a "call for expertise" to assist with Arts standards writing.
If you are ever looking for some information about education law, check out education.findlaw.com. There is a lot of helpful information and background.
A common measure of impact in education is effect size. This column explains what it is and helps you interpret different impacts.
Personalized learning does not mean that all students learn the same thing (such as working independently in an on-line environment). Personalized learning means students make choices about how they learn and how they demonstrate what they can do. Here, an English teacher explains how he personalizes learning
JustASK Publications (Paula Rutherford) has a variety of materials that you can use for your mentoring efforts.
PBL 101
3/21, 3/22
O & M
5/11, 5/12, 5/18, 5/19
Main Campus Canandaigua Room
PBL-101 is the foundational four-day workshop inspired by the work of the Buck Institute for Education, New Tech Network, Edutopia, and Expeditionary Learning. It provides attendees with the skills and knowledge needed to design, assess, and manage a rigorous, relevant, and standards-based project. The cohort that begins May 11th is not yet full!
This quick read suggest some ways to help students manage their projects. This video addresses management, too.
A Problem-Based Learning (PrBL) is scheduled for May 2nd. At the training, participants will analyze different ways to link your curriculum and technology with a PrBL approach to create a rigorous and engaging learning environment for your students. Participants will also utilize workshop time to start planning their first PrBL experience for their students. This session is for middle school and high school math and science educators and administrators who want to learn more about Problem-Based Learning.

The Buck Institute for Education is teaming up with OCM BOCES to offer a four-day conference on the research-driven success of Project-Based Learning. The one-of-a-kind event embraces the Maker Movement and offers a long list of inspiring speakers and workshops aimed at bolstering your understanding and success with student-centered, inquiry-based learning. Don't miss out on this chance to connect with fellow educators, renowned experts, and PBL trailblazers for an event guaranteed to spark creativity, collaboration, and innovation in the classroom.
Project-Based Learning is not just for older learners. This short column offers PBL advice for the primary level.
Will Richardson, in his usual thought-provoking way, argues against innovation in education... or so it seems. He cautions us to not think that we are innovating by adding chromebooks and 3D printers. It's a different kind of innovation that our students desperately need and that remains elusive.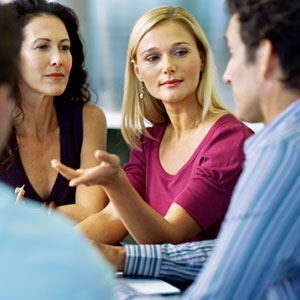 Leadership Networks meet several times during the year in order to provide the latest information and build content-specific leadership expertise in our districts. Upcoming sessions include:
This short article describes chronic absenteeism and its effects. It frames the issue, describes the impacts, and points to successful programs.
CiTi (Oswego BOCES) has prepared a very helpful presentation about the 3-8 assessments that you can use with your staff to review administration, integrity, and security protocols.
If you haven't yet explored the draft New York State Science Learning Standards or the NGSS, this short post provides a brief introduction.
Registration is now open for the next round of summer social studies, July 18th – 21st, facilitated curriculum work. Examples that integrate ELA and social studies will be used, especially at the elementary level. There are two threads: grades 9-12 and grades K-4.
In case you didn't get enough Myron Dueck, two free webinars are scheduled:
Grading Webinar, with a focus on the purpose and implications of grading, and the differences between standards based grading and reporting and traditional approaches (May 12th).
Homework Webinar which will focus on topics from his book such as what homework is and could be, the appropriateness of zeroes in student grades, and specific ideas for purposeful action (May 19th).
This chart suggests 15 ways to make your classroom more student-centered. In some ways, it's describes the difference between effective and highly effective teaching.

Sonday System® 2 focus is on syllable division patterns, syllable types, syllable division, prefixes, suffixes (with governing rules), roots, contractions, non-phonetic words, vocabulary, and comprehension. Training is March 30th (register here if you have the materials; click here if you need them).
Symbaloo can help you organize all sorts of content for students, teachers, and families. You can think of it as a sort of educational dashboard. Here are some suggestions and examples.
Everyone is experiencing the effects of a substitute teacher shortage. This article explains some of the strategies to try.
AP collaboration sessions are being formed. If you are an AP teacher, perhaps one of these sessions is a match for you:
This "flow view" of the math standards shows the relationship among the math standards.
You can apply brain research to help economically disadvantaged students to mitigate the influences of poverty.
Economically disadvantaged students can be less engaged in the classroom (lots going on in their lives. In this publically available article from Educational Leadership, Eric Jensen offers some responses.
Here are fifteen suggestions for using Google Classroom and apps in physical education.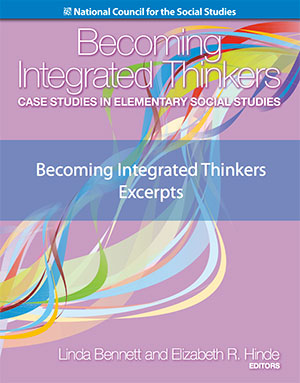 We often talk about how important it is to integrate social studies and ELA. This collection of excerpts about integration from the National Council for the Social Studies includes a chart that explains the difference between fracture, stealthy, and healthy integration.
A principal reflects on her first year as a principal in this article. She identifies the 20 leadership lessons that were most helpful to her.
Pairing a stronger teacher with a less successful teacher results in demonstrable improvement of the weaker teaching.