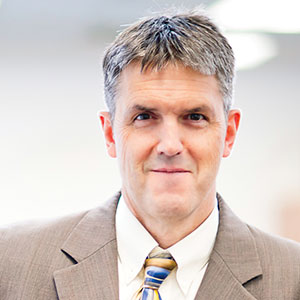 May eBook Top 5 Collection
OCM BOCES Instructional Support would highlight these selections from our eBook Professional Library.
View Professional eBook Library.
Transforming School Culture
Explains how school cultures operate and how leaders can overcome staff division to improve relationships and transform toxic cultures into healthy ones.
Aligning School Districts as PLCs
Breaks down the complex process of aligning the work of central office staff, building leadership, and teachers to increase student achievement.
Collaborating for Success with the Common Core: A Toolkit for Professional Learning Communities at Work
Describes what is required to implement the standards in core content areas and find valuable tips and strategies for creating strong collaborative practices
Essentials for Principals: School Leader's Guide to Professional Learning Communities at Work
Shows how to explore the critical components needed to lay the foundation of a PLC, including how to develop a structure that supports collaborative teams, effective monitoring strategies, communication effectiveness, and more.
Learning by Doing: A Handbook for Professional Learning Communities at Work
Closes the knowing-doing gap and transforming schools into PLCs. It also includes seven major additions that equip educators with essential tools for confronting challenges.
Welcome to
OCM BOCES Instructional Support (IS) Weekly Dispatch. Our intention is to provide a composite of current news and regulatory information rather than an unwieldy stream of forwarded messages. In addition to the Weekly Dispatch, we now offer a number of specialized E-Newsletters centered around our different departments. Sign up for as many as you like, you may unsubscribe at any time.
May 6, 2016

The 6th Annual Teacher Leadership Conference will be an evening of celebrating and learning about teacher leadership. The theme is "Teacher Leadership beyond District Boundaries," and the workshops will all explore the ways that teacher leadership reaches across district lines to benefit the state [and beyond]. Commissioner Elia will deliver the keynote. The event will again be held at Drumlins, this time on May 31st. Information and registration is posted.
Using data in a way that actually makes a difference isn't very complicated… it just takes common planning time and a team's commitment to actually do it…. together.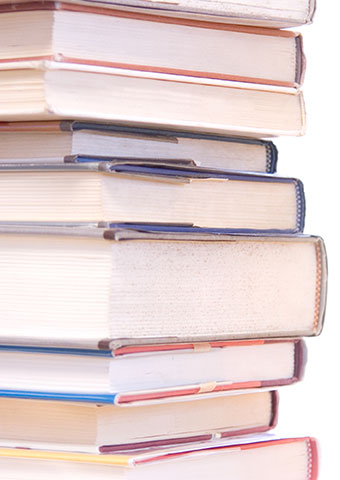 Image CC
CCAC North Library
Hey! Your professional book collection now includes Solution Tree and Corwin titles in addition to all of the ASCD titles that you've had access to via the OCM BOCES Instructional Support e-library. Enjoy free access to books about RTI, literacy, PLC, social studies, technology, STEM, assessment, PBL, leadership, classroom management, motivation, and much more!
An AP English teacher shares her suggestions for using Writers' Workshop effectively and efficiently at the secondary level. She even makes suggestions for classroom configuration.
The final 2015-2016 meeting of CNY NYS ASCD will be the Annual Meeting. We'll elect the board for next year, kick around some ideas for topics for next year, and enjoy good food and good company. It's a good time! The meeting is at Laci's Tapas Bar, May 11th, 4:45p - 6p

Image credit
BIE
This post offers guidance for Project-Based Learning in social studies and history classes. The authors describe their projects and make suggestions.
The Buck Institute for Education is teaming up with OCM BOCES to offer a four-day conference on the research-driven success of Project-Based Learning. The one-of-a-kind event embraces the Maker Movement and offers a long list of inspiring speakers and workshops aimed at bolstering your understanding and success with student-centered, inquiry-based learning. Don't miss out on this chance to connect with fellow educators, renowned experts, and PBL trailblazers for an event guaranteed to spark creativity, collaboration, and innovation in the classroom.
PBL is a natural way to promote a growth mindset. Here's how.
The PBL Regional Network gathers on May 23rd – the final gathering of the school year. This is the opportunity to come and talk with other PBLers about successes, failures, and ideas for next year.
Details about this summer's Middle-Level Institute have just been announced! As usual, there's a great line-up of workshops to choose from: EdTech & Literacy, math, social studies, and RTI.
Authenticity and audience are critical ingredients to student motivation. This author suggests that these ingredients, in fact, precede skills if we want deeper, enduring learning.
This report sheds interesting light on the factors that influence the choices students make about college. Some of things in the report will not surprise you, while other findings might help shed light on the process. Name recognition starts out being the most important factor but is eventually eclipsed by location.
Registration is now open for the next round of summer social studies, July 18th – 21st, facilitated curriculum work. Examples that integrate ELA and social studies will be used, especially at the elementary level. There are two threads: grades 9-12 and grades K-4.
An analysis of SWDs and standardized assessments suggests that some of the lower success is due to addressable gaps in our instruction. Concrete suggestions are included.
APA has identified a list of 20 key insights on learning and teaching. Each principle is named and described in their whitepaper, including supporting literature and application. Look at the list and compare it with our school and classroom actions to check for alignment.
The Instructional Coaches Network will have their last gathering for the year on May 12th.
The Literacy leadership Network has a meeting on May 25th.
The final meeting for the year for the Social Studies Network is May 26th.
The 2016 Oswego Writing Institute will occur again this summer. It's a full, two-day event focused on writing with keynote presenters and practitioner workshops.
A special day for math is planned: Weaving Math Practices into Practice. The morning will include a review of the practices with small groups working in the afternoon to plan units of instruction that emphasize the practices. It all happens on May 24th!
This interactive, highly practical 28-hour Responsive Classroom Course is the new and improved entry-level training. It gives classroom and special area teachers everything needed to start using core Responsive Classroom teaching practices. This course replaces Responsive Classroom Level I (RC1). Preparing for a Responsive Classroom in 2016-2017 begins this spring with this professional learning opportunity.
As you think about the impending transitions between schools for many students (elementary to middle; middle to high) students, consider these suggestions for improving the often troublesome transitions.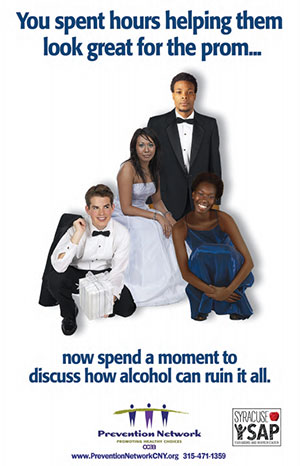 Prevention Network has a poster about proms and drinking that you can use in your schools.
The Teacher Centers in our area are providing the poverty simulation free of charge for teacher leaders and administrators. There are two sessions to choose from on August 11th. The object of the experience is to sensitize participants to the realities faced by low-income people and motivate them to become involved in activities which help reduce the stresses of our students and ways to support the families.
Teams of general and special education teachers and leaders will learn to develop a foundation of collaboration at the special [free] summer event: Creating a Unified System through a Mindful Culture of Collaboration. Read more and register!