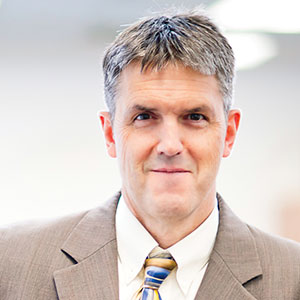 May eBook Top 5 Collection
OCM BOCES Instructional Support would highlight these selections from our eBook Professional Library.
View Professional eBook Library.
Transforming School Culture
Explains how school cultures operate and how leaders can overcome staff division to improve relationships and transform toxic cultures into healthy ones.
Aligning School Districts as PLCs
Breaks down the complex process of aligning the work of central office staff, building leadership, and teachers to increase student achievement.
Collaborating for Success with the Common Core: A Toolkit for Professional Learning Communities at Work
Describes what is required to implement the standards in core content areas and find valuable tips and strategies for creating strong collaborative practices
Essentials for Principals: School Leader's Guide to Professional Learning Communities at Work
Shows how to explore the critical components needed to lay the foundation of a PLC, including how to develop a structure that supports collaborative teams, effective monitoring strategies, communication effectiveness, and more.
Learning by Doing: A Handbook for Professional Learning Communities at Work
Closes the knowing-doing gap and transforming schools into PLCs. It also includes seven major additions that equip educators with essential tools for confronting challenges.
Welcome to
OCM BOCES Instructional Support (IS) Weekly Dispatch. Our intention is to provide a composite of current news and regulatory information rather than an unwieldy stream of forwarded messages. In addition to the Weekly Dispatch, we now offer a number of specialized E-Newsletters centered around our different departments. Sign up for as many as you like, you may unsubscribe at any time.
May 20, 2016

The Board of Regents approved some minor changes to the APPR transition. The clarifying information can be found at the end of the slide deck. Most of the changes were clarification rather than significant changes.
Task by task guidance for §3012-d Review Room will be posted. Screen shots and directions are included. Sample plans will be available, too (a streamlined example and a more complex example).
Students say that the pronunciation, or mispronunciation, of their names means a great deal to them. It's hard to feel a sense of belonging, otherwise.

The 6th Annual Teacher Leadership Conference will be an evening of celebrating and learning about teacher leadership. The theme is "Teacher Leadership beyond District Boundaries," and the workshops will all explore the ways that teacher leadership reaches across district lines to benefit the state [and beyond]. Commissioner Elia will deliver the keynote. The event will again be held at Drumlins, this time on May 31st. Information and registration is posted.
Rick Wormeli weighs in on student responsibility in this recent column. He suggests that we teach responsibility with explicit feedback, rather than convoluted grading policies.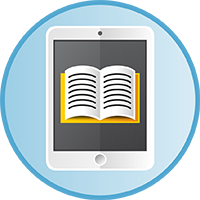 Hey! Your professional book collection now includes Solution Tree and Corwin titles in addition to all of the ASCD titles that you've had access to via the OCM BOCES Instructional Support e-library. Enjoy free access to books about RTI, literacy, PLC, social studies, technology, STEM, assessment, PBL, leadership, classroom management, motivation, and much more!
This publicly available article from Kappan describes the qualities of a good athletic coach. There's a lot we can all learn from good coaching like this.
4th graders (and anyone in the car with them) can get free access to State and National parks.
Plan deep for deeper learning! Special facilitated planning days are scheduled for June 9 or June 22 when leadership teams from districts can evaluate current status, explore desired outcomes, and identify next steps for a building's or district's plan for deeper learning and 21st Century readiness.  Districts that participate in the planning day(s) can then register up to 8 planning participants for Making Learning Happen @PBLNY 16, August 2-5 at a 50% discounted rate.
Maker spaces have found a home in school libraries where inquiry, curiosity, and creativity are valued.

The Buck Institute for Education is teaming up with OCM BOCES to offer a four-day conference on the research-driven success of Project-Based Learning. The one-of-a-kind event embraces the Maker Movement and offers a long list of inspiring speakers and workshops aimed at bolstering your understanding and success with student-centered, inquiry-based learning. Don't miss out on this chance to connect with fellow educators, renowned experts, and PBL trailblazers for an event guaranteed to spark creativity, collaboration, and innovation in the classroom.
Support for leadership sessions for Deeper Learning is scheduled for the summer:
PBL 401 is scheduled for July 19th. As with any effort, having a vision and a plan increases the likelihood of a positive implementation. During this day, participants will solidify their understanding of deeper learning and consider implementation with a school-wide perspective.
PBL 402 is on tap for July 20th. It picks up where 401 left off and focuses on building culture.
A summer PBL 101 session begins July 25th (no additional charge from component districts).  If that doesn't fit with your schedule, PBL 101 is available at PBLNY (with conference registration).
Especially for math and science teachers, there is a one day, July 29th session on Problem Based Learning for Math and Science teachers.  This session can either be an introduction for math and science teachers or a refinement on how math teachers might implement deeper learning for their content areas.
The best middle-level educators' learning event during the summer is back!  As usual, the Middle-Level Institute has a great line-up of workshops to choose from: EdTech & Literacy, math, social studies, and RTI.
Applications to present at the 2016 State Middle School Conference are still being accepted. If you've never presented at a conference before, consider presenting at this one. It's a rewarding chance to share your expertise (and also learn from others)
Speaking (and presenting) is an integral part of the Learning Standards. Yet, how explicit are we about teaching these skills? This article speaks to this.
Most research starts with a question. Armed with a question, students can start digging for answers, evaluating their sources along the way.
Some states are shifting to a different form of accountability, employing dashboards that include multiple measures rather than depending on state assessments, alone.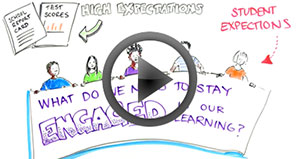 What do students want from school? This short video expresses the 10 expectations students have for school. There's good advice for us all, here.
Stanford and the Library of Congress have cooperated on an interesting social studies/history site: Beyond the Bubble. It's about history assessments that aren't multiple choice.
Compare a fixed and growth mindset in June at the end of the school year.
The Teacher Centers in our area are providing the poverty simulation free of charge for teacher leaders and administrators. There are two sessions to choose from on August 11th. The object of the experience is to sensitize participants to the realities faced by low-income people and motivate them to become involved in activities which help reduce the stresses of our students and ways to support the families.
Memorization and speed don't aid math achievement, despite an emphasis on these traits in the United States. This author urges us to go slow in order to go farther and deeper).
SUNY Oswego is offering an intensive, accelerated TESOL Graduate Certificate Program. Qualified teacher candidates who complete this five-course and three-practicum program will be recommended to NYSED for an Additional Certificate in ESOL K-12… and it all gets done in a year on a part-time basis.
A study found that schools that first raised academic performance usually got large reductions in school violence. They also discovered that the revers was not necessarily true.
The Board of Regents viewed this presentation about computer-based testing at their May meeting.
Here are meaningful suggestions for the last weeks of school from Responsive Classroom. There are good ideas here whether or not you are a Responsive Classroom School.
The school library/media center has to be the hub of learning and the center of new and emerging technologies in the school – with the teacher librarian leading the way