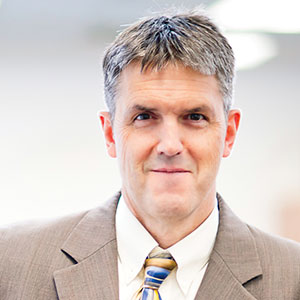 May eBook Top 5 Collection
OCM BOCES Instructional Support would highlight these selections from our eBook Professional Library.
View Professional eBook Library.
Transforming School Culture
Explains how school cultures operate and how leaders can overcome staff division to improve relationships and transform toxic cultures into healthy ones.
Aligning School Districts as PLCs
Breaks down the complex process of aligning the work of central office staff, building leadership, and teachers to increase student achievement.
Collaborating for Success with the Common Core: A Toolkit for Professional Learning Communities at Work
Describes what is required to implement the standards in core content areas and find valuable tips and strategies for creating strong collaborative practices
Essentials for Principals: School Leader's Guide to Professional Learning Communities at Work
Shows how to explore the critical components needed to lay the foundation of a PLC, including how to develop a structure that supports collaborative teams, effective monitoring strategies, communication effectiveness, and more.
Learning by Doing: A Handbook for Professional Learning Communities at Work
Closes the knowing-doing gap and transforming schools into PLCs. It also includes seven major additions that equip educators with essential tools for confronting challenges.
Welcome to
OCM BOCES Instructional Support (IS) Weekly Dispatch. Our intention is to provide a composite of current news and regulatory information rather than an unwieldy stream of forwarded messages. In addition to the Weekly Dispatch, we now offer a number of specialized E-Newsletters centered around our different departments. Sign up for as many as you like, you may unsubscribe at any time.
May 27, 2016

A meta-analysis suggests that there is a positive academic impact of 1:1 laptop programs. This is contrary to previous research.
With the critical shortage of teacher librarians, districts are considering supplementary certifications as a way to fill these critical positions. An informational meeting with SU's iSchool will occur on June 15th. Certified teachers who may be interested in exploring the opportunity to become a school librarian should attend.
This article combines the constructs of human capital and social capital into what Fullan & Hargreaves call: "professional capital." They argue that success in schools depends on conditions in which teachers collaboratively and effectively work together as the way of doing business each and every day. Does your master schedule include purposeful and dedicated time for this?
As you construct your schedule for the next school year, make sure that teacher collaboration is scheduled into the day. The difference it can make in student achievement is considerable.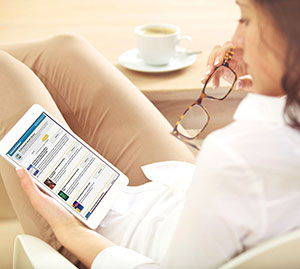 Hey! Your professional book collection now includes Solution Tree and Corwin titles in addition to all of the ASCD titles that you've had access to via the OCM BOCES Instructional Support e-library. Enjoy free access to books about RTI, literacy, PLC, social studies, technology, STEM, assessment, PBL, leadership, classroom management, motivation, and much more!
The transition to 9th grade is a tough one. This short post describes one school's three-tiered approach.
When teaching about digital citizenship, the items in this "survival kit" can be used as metaphors for the lessons you want your students to learn.
Plan deep for deeper learning! Special facilitated planning days are scheduled for June 9 or June 22 when leadership teams from districts can evaluate current status, explore desired outcomes, and identify next steps for a building's or district's plan for deeper learning and 21st Century readiness.  Districts that participate in the planning day(s) can then register up to 8 planning participants for Making Learning Happen @PBLNY 16, August 2-5 at a 50% discounted rate.
It takes leadership to implement deeper learning in schools. This post offers advice for leaders… eight pieces of advice, to be precise. There are embedded video links for a deeper dive.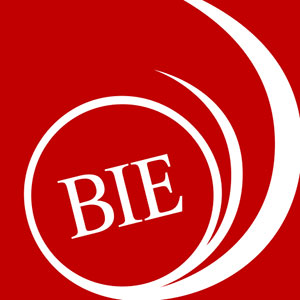 The Buck Institute for Education is teaming up with OCM BOCES to offer a four-day conference on the research-driven success of Project-Based Learning. The one-of-a-kind event embraces the Maker Movement and offers a long list of inspiring speakers and workshops aimed at bolstering your understanding and success with student-centered, inquiry-based learning. Don't miss out on this chance to connect with fellow educators, renowned experts, and PBL trailblazers for an event guaranteed to spark creativity, collaboration, and innovation in the classroom.
Support for leadership sessions for Deeper Learning is scheduled for the summer:
PBL 401 is scheduled for July 19th. As with any effort, having a vision and a plan increases the likelihood of a positive implementation. During this day, participants will solidify their understanding of deeper learning and consider implementation with a school-wide perspective.
PBL 402 is on tap for July 20th. It picks up where 401 left off and focuses on building culture.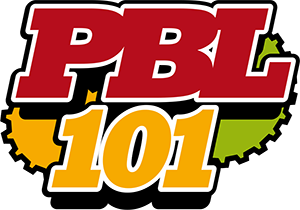 A summer PBL 101 session begins July 25th (no additional charge from component districts).  If that doesn't fit with your schedule, PBL 101 is available at PBLNY (with conference registration).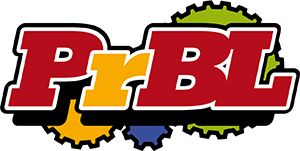 Especially for math and science teachers, there is a one day, July 29th session on Problem Based Learning for Math and Science teachers.  This session can either be an introduction for math and science teachers or a refinement on how math teachers might implement deeper learning for their content areas.
The best middle-level educators' learning event during the summer is back!  As usual, the Middle-Level Institute has a great line-up of workshops to choose from: EdTech & Literacy, math, social studies, and RTI.
Applications to present at the 2016 State Middle School Conference are still being accepted. If you've never presented at a conference before, consider presenting at this one. It's a rewarding chance to share your expertise (and also learn from others)
Make sure that your interview questions include this very important one about learning and collaboration.
The Teacher Centers in our area are providing the poverty simulation free of charge for teacher leaders and administrators. There are two sessions to choose from on August 11th. The object of the experience is to sensitize participants to the realities faced by low-income people and motivate them to become involved in activities which help reduce the stresses of our students and ways to support the families.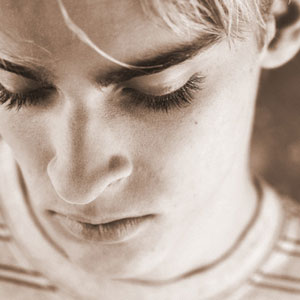 Our students' mental health is increasingly a concern. Academic achievement is impossible without personal well-being. This article explores the situation and offers some general suggestions.
This article from The Atlantic describes the effects of a stress-filled or trauma-filled life and the impact on learning and behavior in school. It offers some possible school and classroom responses.
It all comes together in a good unit plan… a good, standards-based unit plan. This is the focus of Standards Based Planning for the 21st Century: Instruction for All course. A summer cohort has been scheduled.
Information about the Seal of Biliteracy has been released by SED. It formally recognizes students who have studied and attained a high proficiency in one or more languages, in addition to English, by high school graduation.
To think that we can motivate students might be misguided. Rather, we have to create conditions in which students are more likely to be motivated themselves. Consider these ideas as you plan for more meaning and engagement.
Here are some ways that teachers can collect end-of-the-year feedback from their students.
Google Camp 2016 is coming up on August 11th and 12th!  CNYSLibs and SLS are excited to partner again this year for the event. It's a chance to learn from others and to share your expertise.
As you wind up the school year, this column can help teachers see the glass as half-full rather than half-empty at the end of the school year.
We all know how integral coaching is to continuous improvement. Here are seven suggestions for principals about how they can use their instructional coaches.
Here are some suggestions to stem summer reading loss.