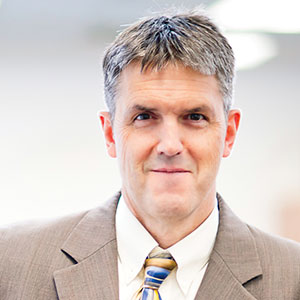 August eBook Top 5 Collection
OCM BOCES Instructional Support would highlight these selections from our eBook Professional Library.
View Professional eBook Library.
The Principal 50: Critical Leadership Questions for Inspiring Schoolwide Excellence
Guides school leaders through 50 self-reflection exercises designed to yield a deeper understanding of the meaning behind the work that they do.
5 Myths About Classroom Technology: How Do We Integrate Digital Tools to Truly Enhance Learning?
Explains how you can assess and answer your students' technology needs in terms of access, purpose, and audience.
Differentiation in Middle & High School: Strategies to Engage All Learners
Explores how to use differentiated instruction to help students be more successful learners--regardless of background, native language, learning style, motivation, or school savvy.
How to Make Decisions with Different Kinds of Student Assessment Data
Identifies the critical elements and nuances of assessment data and how that information can best be used to inform improvement efforts in the school or district.
Real-World Projects: How Do I Design Relevant & Engaging Learning Experiences?
Describes how to connect with real-world experts, allies, and audiences; and what practical, field-tested strategies are essential for planning, assessing, and using technology to support successful projects.
Welcome to
OCM BOCES Instructional Support (IS) Weekly Dispatch. Our intention is to provide a composite of current news and regulatory information rather than an unwieldy stream of forwarded messages. In addition to the Weekly Dispatch, we now offer a number of specialized E-Newsletters centered around our different departments. Sign up for as many as you like, you may unsubscribe at any time.
August 12, 2016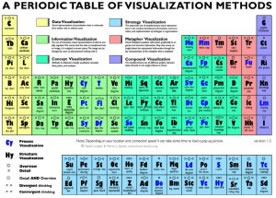 http://just-startkidsandschools.com/wp-c 1
Hover over any square in this "periodic table" of visualization techniques for just about any situation. These techniques can help learners (and teachers) organize evidence in order to make claims and predictions. Try it! It's remarkable!
Last spring, more than a thousand administrators shadowed a student for a day. This PBS Newshour story reports the insight that the administrators gained: "What does it feel like to be a student?" The adults and students might not see all things the same. There are plans to expand the project next year.
Students and teachers share their hopes, dreams, and wonders in this video prepared for a school district to use at opening day.

Image: CC Jimmy_Joe
The New Teacher Welcome Project is a great way to welcome your newer teachers to the profession and the area. On September 15th, the CNY/Oswego Teacher Center, in coordination with CiTi and OCM BOCES, will provide a nice, free, evening event including dinner. Please encourage your new teachers to come!
Does your school have established and deliberately communicated schoolwide outcomes? Katherine Smith Elementary School does; check them out!
A big, classroom map of a unit or project can help students see the big picture and the pieces that contribute to their learning. Read the description and check out some elementary examples.

Image: CC Jeff Peterson
Here are three suggestions to overcome the barriers to the implementation of Project Based Learning (PBL). There's a knowing-doing gap when it comes to PBL.
Here are a couple of activities that you can use with students in advisory that can help students understand teasing and the hurt it can cause.
We hit our new teachers with all sorts of lists at the beginning of the year (and sometimes we have lists for our mentors as well). Well, here's a list of lists!
Larry Ferlazzo is archiving responses to the question: "What are the best ways to start a new school year?" You can read some of the answers here. You might recognize some Harry Wong in these suggestions.
If your goal is to learn your students' names on the first day, this strategy might help.
While there might not [yet] be a reality TV show about classroom makeovers, there are a number of videos you can watch that might help you redecorate.

Image: CC Brian Cantoni
A report about the test-refusal movement from Columbia presents information about participants. It concludes that there are a variety of motivations at play. This article from Chalkbeat summarizes the findings.
As you plan your units for the school year, keep these ideas in mind to help you plan your units in a way that are standards-based and engaging.
Summer is a good time to explore these helpful websites. Each site that is featured here can be a source or learning and insight.