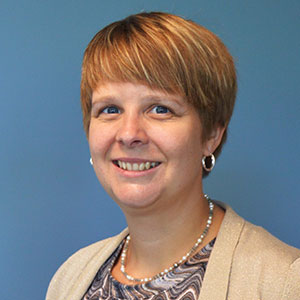 Hello! Please allow me to introduce myself as Jen Spong, Assistant Superintendent for Instructional Support Services. I am excited to join the OCM BOCES team and contribute to finding innovative ways to support the needs of our component districts. I look forward to meeting you!
October 7, 2016

Wondering about the educational impact of Pre-K? Take a look at this study's results.
Commissioner Elia is continuing to lead the work around the Common Core State Standards and communicating changes in assessments to parents.
Want to see inquiry grow in classrooms?  Invest in training teachers to ask curiosity-driven questions.

Image CC Tommy Wong
Shifting the conversation on discipline in schools to one of students demonstrating "mindfulness".
Education Week previews some of the education cases on the Supreme Court's docket for 2016-2017.
Interested in hearing how some are dreaming of remodeling school for the modern era?  Take a look at the impact virtual reality could have.
Everson Museum of Art Education Events
EVENING FOR EDUCATORS:
BRADLEY WALKER TOMLIN
March 2, 2017 5:30pm-7:30pm
$10 Members, $15 Non-Members
Pre-registration required
Space is limited
School Tours
Hour long docent-led tours are available Tuesday through Friday, 10:00am-Noon, free of charge for school groups K-12. To book a tour, please contact Qiana Williams,
qwilliams@everson.org
or (315) 474 6064 x303. Please call at least three weeks in advance as tour dates book quickly.
Join the education department in a private viewing and tour of Bradley Walker Tomlin: A Retrospective.
Educator resources will offer many ways to engage your students in
pre- and post- tour activities. Meet colleagues, share ideas and enjoy light refreshments.
Please contact Qiana Williams at
qwilliams@everson.org or (315) 474 6064 x303 to reserve your place.
---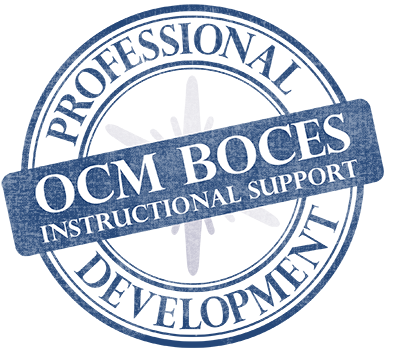 Pre-Calculus in the Common Core Mathematics Curriculum
October 19  
Do you teach Pre-Calculus?  This opportunity is for you to meet with other teachers to learn about what changes are needed in Pre-Calculus courses as a result of Common Core curriculum.
Formative Assessment Strategies: Check-Ups for Learning
October 20
Evidence shows that learning increases when students have a clear understanding of where they are in relation to the learning goals and specific steps they can take to close the gap. This half day session will focus on designing, implementing and using formative assessment strategies to make instructional decisions and provide students with meaningful feedback and opportunities for self-reflection.
Please note: the room and facilitators will also be available after the workshop, from 12:00-3:00, if participants want work time, planning or support to apply the best practices of learning targets to an upcoming unit or lesson.  This is something new added to provide additional time for teams or individuals to have dedicated time to plan for implementation of new knowledge and skills offered from the morning.
Calling all teachers who worked with PBL 101 prior to fall 2015: there is a session especially for you !  Updating Your PBL to Gold Standard on October 19 reviews the updated work since you were exposed to PBL and provides an opportunity to rethink projects with the new essential project design elements.
AIS Mathematics Collaborative
Oct 17
Providers of AIS in mathematics must have a thorough knowledge of the coherence of the mathematics content standards and of the strategies that are used throughout the grade levels to build deep understanding. AIS providers must also be able to diagnose the learning gaps of students, and provide appropriate strategies needed. These sessions will provide the opportunity to work with other AIS providers to deepen our understanding and explore, apply, and share instructional strategies that work with struggling learners. Join other AIS teachers to share idea