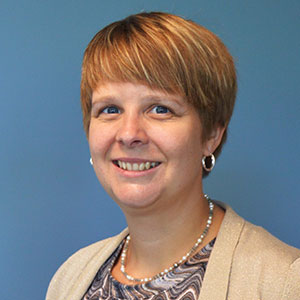 Hello! Please allow me to introduce myself as Jen Spong, Assistant Superintendent for Instructional Support Services. I am excited to join the OCM BOCES team and contribute to finding innovative ways to support the needs of our component districts. I look forward to meeting you!
November 18, 2016

It's Go Time! was the theme of our Regional Science Conference last week, and it certainly was an excellent opportunity for all participants to learn about the anticipated transition to the New York State Science Learning Standards. Our deepest gratitude and warmest congratulations go out to all of the members of the teaching teams who allowed conference-goers to take a peek into their classrooms.  Way to set a model for the whole region!
Western New York's Houghton College is making the news for their innovative approach to providing access to college for refugees.
Commissioner Elia and the Board of Regents say no new changes to 3-8 tests until 2019.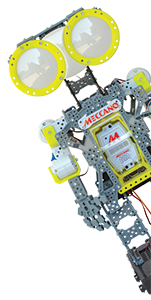 What is this Maker Movement stuff, anyway?
A great place to be a kid: Why culture in schools matters.
Throughout the region, student mental health continues to be a topic of concern.  CNYASCD continues the conversation at OCM BOCES on January 11. Registration information is in this flyer.
Professional Development Opportunities
Instructional Rounds: A Collaborative Process to Improve Instruction
Nov 30
In this workshop, we will explore the building blocks of Instructional Rounds with an emphasis on why we might engage in this form of professional development and how we will implement the practice into our professional learning. Come see how Instructional Rounds can be an incredible opportunity to support professional growth!
6-8 Mathematics Collaborative
Dec 5
This is an opportunity for middle level teachers in grades 6 - 8 to come together to learn, reflect, share successes, collaborate and plan for mathematics instruction within a supportive community. Participants will be able to work with others in their grade band to explore new strategies, share successful practices and refine existing lessons to meet Common Core Standards for Content and Practice. Participants will be connected via a Schoology site for continued communication throughout the school year.
PBL 101 for K-12 Educators
Starts Dec 7
PBL 101 is a foundational four-day workshop inspired by the work of the Buck Institute for Education, New Tech Network, Edutopia and Expeditionary Learning. It provides attendees with the skills and knowledge needed to design, assess and manage a rigorous, relevant, and standards-based project. The workshop is a balanced blend of direct instruction, video analysis, hands-on work time, resource sharing, and peer collaboration and feedback.