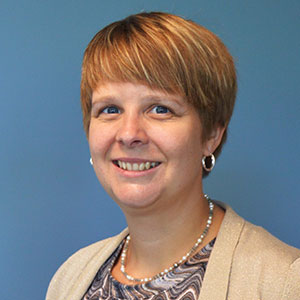 Hello! Please allow me to introduce myself as Jen Spong, Assistant Superintendent for Instructional Support Services. I am excited to join the OCM BOCES team and contribute to finding innovative ways to support the needs of our component districts. I look forward to meeting you!
December 16, 2016


Image: CC GrrlScientist
Interested in helping to close the gender gap in sciences?  Take a look at this article that explores the impact of a "boys are better at math" mindset.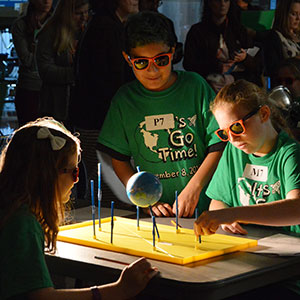 Speaking of science, our "It's Go Time!" Science Conference was a tremendous success!  You can find all of the resources on our conference website, and an article describing the event is on both the Smithsonian Science Education Blog and the OCM BOCES IS blog!
Oh! And did we mention NYS has new science standards!  The Board of Regents officially adopted the NYS Science Learning Standards on Monday, December 12th.  Check out the presentation that accompanied the Board's action.
Using "fake news" as a catalyst, schools are taking another look at the skills of media literacy.
Ever wonder whether your students are actively engaged or just behaving?  Here are 8 questions to ask yourself.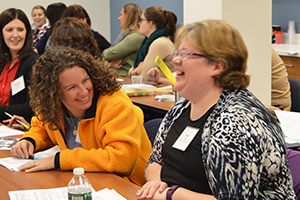 Professional Development Opportunities
Actions for Administrators in High Poverty Schools
January 5, 2017
Following a review of research on implications of poverty on student achievement, specific actions will be shared. Participants will use tools and protocols from Parrett & Budge text: Turning High Poverty Schools Into High Performing Schools. Please bring a device such as a laptop, ipad or tablet to access the on-line resources.
Students from Generational Poverty
January 10, 2017
Background information based on work of Ruby Payne, Eric Jensen , K.Budge and W.Parrott will be shared. The intention is to extend educators understanding of possible impact poverty may have on educational attainment-but more importantly to assist educators to expand their understanding of challenges, strengths and implications.
Instructional Strategies for Students from Poverty
January 17, 2017
Eric Jensen's findings and suggestions will be incorporated with Hattie, McRel and Budge and Parrott research on instructional strategies to highlight specific moves and decisions teachers may make in their instructional design to support students from generational poverty. Participants are encouraged to bring a device to access internet for work time.
The Teacher's Literacy Toolbox Series: Reading, Writing and Research in a Common Core Classroom
Begins January 10, 2017
This three-session series will bring the Common Core alive as we study the connections between evidence, close reading of complex texts, text-based discussions, argumentation, integrating information from multiple texts and writing from sources.  Participants will explore the knowledge and skills necessary in order to navigate the "diverse, information-rich environment of the 21st century" (CCLS, Appendix A).