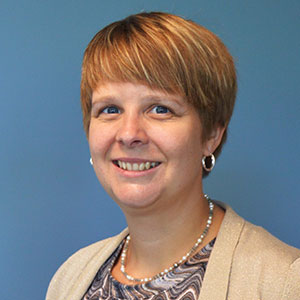 Hello! Please allow me to introduce myself as Jen Spong, Assistant Superintendent for Instructional Support Services. I am excited to join the OCM BOCES team and contribute to finding innovative ways to support the needs of our component districts. I look forward to meeting you!
January 6, 2017

Happy 2017! As we settle into the new year, I am grateful for the leadership of the Instructional Support Services team here at OCM BOCES. Our programs and Professional Development teams are led by an amazingly talented group of educators. Whether you are looking for assistance in School Library (Doreen Bergman), Science (Jessica Whisher-Hehl), Youth Development (Penny Williams), Educational Programs (Pamela Dowse), Special Education (Janel Payette, Kim Mackey, and Siobhan O'Hora), Project Based Learning (Joanne Keim), English Language Learners (Tanya Rosado-Barringer), or general Curriculum, Instruction, and Assessment topics (Lynn Radicello), each of these leaders is ready to help point you in the direction of services that will improve outcomes in your district. Please never hesitate to reach out to any of them!
Giving students a voice:  Immigrant students write children's books.
As mental health issues in students arise, a link is made between teachers' mental health and teacher retention.
Helping students help each other: program trains youth to help spot suicide warning signs in peers.
Doing math without my calculator?  How colleges are banning the high-school tool.
Mrs. Obama's last act as First Lady?: Recognizing the importance of school counselors.
Wondering about all of the fuss over a guaranteed and viable curriculum?  Turns out, it really does matter.
The Senate has scheduled a confirmation hearing for Betsy DeVos.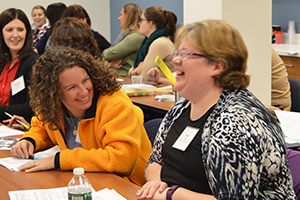 Professional Development Opportunities
REGISTRATION-CLOSING Jan 11
Getting started with the NYS AHPERD Curriculum and Assessment Guidance Document
February 9, 2017
The NYS Curriculum & Assessment Guidance Document for Physical Education was developed by teachers, for teachers. It is a resource that defines physical literacy and contains five curricular strands including, character, health related fitness, individual enjoyment, life skill development and skilled play. Each strand includes, guiding questions, content, curricular focal points, connections to the ELA common core state standards and vocabulary. Grading and assessment are defined and information is provided that can be used to assess the benchmarks for each curricular strand. This workshop is designed specifically for physical education teachers at all levels K-12.