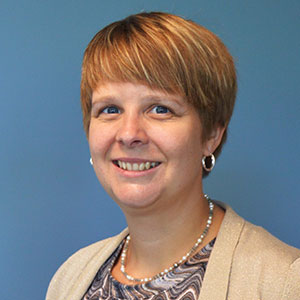 OCM BOCES Instructional Support Services team is proud to support the work of educators throughout the region. By investigating innovative, research-proven instructional strategies, and providing professional development on topics from student mental health to working with students with exceptional needs to designing and aligning coherent curricula and assessments to providing crucial curriculum materials, we consider ourselves a partner in the education of the 60,000+ students in the CNY Region. Please don't hesitate to reach out to see how we can partner to strengthen instruction in your building or classroom.
January 20, 2017

The earnings gap between college graduates and high school grads keeps growing.
Image: Kevin P. Coughlin
/Office of Governor Andrew M. Cuomo
Wondering how education might do in the legislative push to budget season?  Take a look at these storylines to watch.
Vouchers and magnets and school choice and ESAs…wondering what the differences are?  Check out this "crib sheet" of terms that will probably come up during Betsy DeVos' confirmation hearing.
Interested in learning about the behind-the-scenes happening of the infamous "state-aid runs"?  Take a look at this profile of the school aid software as it turns 30 this year!
These kindergartners took a virtual field trip to connect with their peers.  Interested in taking a field trip of your own?  Reach out to Amy Spath at the CNYRIC: aspath@cnyric.org.

Image: CC Bernard Spragg. NZ
With the help of our Innovative Science Education Center, these students raised Atlantic salmon in their classrooms!
Professional Development
Opportunities
PBL 101 for
Elementary Educators
Begins February 1
PBL 101 is a foundational four-day workshop inspired by the work of the Buck Institute for Education, New Tech Network, Edutopia and Expeditionary Learning. It provides attendees with the skills and knowledge needed to design, assess and manage a rigorous, relevant, and standards-based project. The workshop is a balanced blend of direct instruction, video analysis, hands-on work time, resource sharing, and peer collaboration and feedback.
Common Core Mathematics
Grades 9-11 Collaborative Session
February 8
This is intended to be a session where Math teachers can share ideas and materials, related to grades 9-11, with their colleagues, either within their own district or with other districts. Teachers will be expected to work together to determine best practices, identifying troublesome areas within each grade level curriculum as well as teaching approaches that have been successful.
Response to Intervention - SPECIAL EVENT
Feb 27, 28, April 5, 6
Response to Intervention: RTI is not a series of implementation steps to cross off on a list, but a way of thinking about how educators can ensure each student receives the time and support needed to achieve success. This workshop was developed for school teams who have started RTI but are still refining processes or experiencing challenges. The presenters have worked with hundreds of schools throughout North America and can help your school make RTI efficient, effective, and equitable. RTI work must be divided between collaborative teacher teams and two schoolwide teams (a leadership team and an intervention team). Together, the entire school assumes responsibility for the learning of every student.