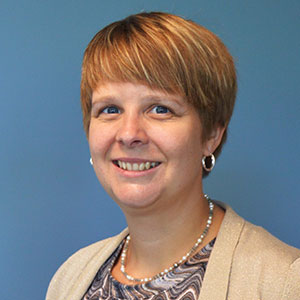 OCM BOCES Instructional Support Services team is proud to support the work of educators throughout the region. By investigating innovative, research-proven instructional strategies, and providing professional development on topics from student mental health to working with students with exceptional needs to designing and aligning coherent curricula and assessments to providing crucial curriculum materials, we consider ourselves a partner in the education of the 60,000+ students in the CNY Region. Please don't hesitate to reach out to see how we can partner to strengthen instruction in your building or classroom.
January 27, 2017

If education is left to the states, what exactly is the role of the Federal Education Department? 
Learning from our students: high schoolers explain the best ways to help red meet blue under our new presidential administration.
Are students' tastes changing?  Check out the results of a Cornell University study that put healthy snack choices at school concession stands.
February is Black History Month.  Studies Weekly will be hosting a national assembly focusing on the Civil Rights Movement.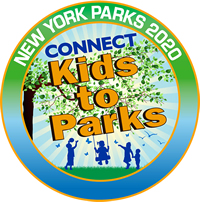 New York State Parks Department:
Connect Kids to Parks Program
The Connect Kids to Parks Transportation Grant Program is available to K-12 classrooms in Title 1 schools across the state to connect New York public school children with nature and New York State history by providing reimbursement grants to public schools for visits to a New York State park, nature center or historic site, or a Department of Environmental Conservation (DEC) Environmental Education Center for a special guided educational program or self-guided field trip at a NYS Parks or historic site. Grants will reimburse bus costs, tolls, the fee for bus entry into the facility and any programs fees, up to $750.
The grant program is for field trips in the 2016-17 school year. Applications will be accepted starting July 1, 2016.

Image CC Embajada de los Estados Unidos en Uruguay
The Roy Rosenzweig Center for History and New Media at George Mason University is proud to announce the launch of free middle and high school lesson plans and an interactive timeline focused on the life and legacy of President Dwight D. Eisenhower available at eisenhowermemorial.gov.
Developed in consultation with classroom teachers and historians for the Eisenhower Memorial Commission, the lessons are based on seven pivotal moments from Eisenhower's life: West Point, D-Day, NATO, Winning the Presidency, Waging Peace, Little Rock, and Space Race.
Professional Development
Opportunities
Response to Intervention - SPECIAL EVENT
Feb 27, 28, April 5, 6
Response to Intervention: RTI is not a series of implementation steps to cross off on a list, but a way of thinking about how educators can ensure each student receives the time and support needed to achieve success. This workshop was developed for school teams who have started RTI but are still refining processes or experiencing challenges. The presenters have worked with hundreds of schools throughout North America and can help your school make RTI efficient, effective, and equitable.
Days 1 and 2 are a hybrid event--- Solution Tree's RTI at Work multiple sessions will be shared via use of technology with an on-site facilitator. Days 3 and 4 are direct professional development days for Dennis King to work directly with teams to develop and refine their work Dennis King has led secondary level schools through implementation of solid RTI.
Cost is $200/participant for component schools and $300/participant for non-component schools inclusive of all 4 days, lunch and resource text. Cancellations must be made before 2/17/2017 or district will be charged the full amount. Substitutions will be permitted.
Literacy Leadership
February 14
Highlighted will be the work Tully Jr-Sr High School has accomplished around literacy across content areas.
7-12 Literacy Collaborative
February 14
Are you interested in engaging your students in deeper learning of your content area through literacy-based instruction? If you answered yes to this question, please join the 7-12 Literacy Collaborative. Participants will have the opportunity to explore, apply, and share literacy-based instructional strategies that work in any content area.
Responsive Classroom® Advanced Course:
Engaging Academics
February 15 and 16 Prerequisite RCC or RC1
Create learning tasks that are active, interactive, appropriately challenging, purposeful, and connected to students' interests.
Scaffolding for Student Outcomes:
Meeting Diverse Needs
February 15, 16 and March 15,16
Educators will examine how standards-based education and differentiation work together to promote appropriately high levels of achievement for all students.