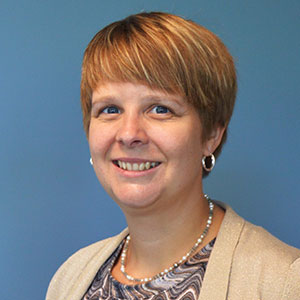 OCM BOCES Instructional Support Services team is proud to support the work of educators throughout the region. By investigating innovative, research-proven instructional strategies, and providing professional development on topics from student mental health to working with students with exceptional needs to designing and aligning coherent curricula and assessments to providing crucial curriculum materials, we consider ourselves a partner in the education of the 60,000+ students in the CNY Region. Please don't hesitate to reach out to see how we can partner to strengthen instruction in your building or classroom.
February 3, 2017

The changing role of the School Counselor is on display as NYSED prepares to adopt new school counseling regulations.
The OCM BOCES Embedded CTE Program has received national exposure.  Check out the profile!
Ever wonder what factory employment looks like today? Read about the changing face of factories and the need for highly-skilled employees and apprenticeship programs.
You may have heard that the Senate Committee asked Betsy Devos to answer (in writing) follow-up questions from her confirmation hearing.  You can read some of those questions and answers here.
The effective date of some ESSA-based regulations has been pushed back to March 21st.
New York State, the Appalachian Regional Commission, and the Oak Ridge National Laboratory are sponsoring a STEM Summer Institute!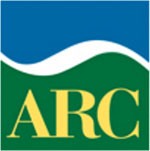 The ARC/ORNL Summer STEM Institute is a unique summer residential program for Appalachia's high school and middle school students and teachers focusing on STEM (science, technology, engineering, and math) disciplines. Students participate in intensive hands-on science, math, and computer science technology group research projects with award-winning scientists, while teachers work with science practitioners to develop STEM-related curriculum.
The ARC/ORNL Summer Institute is held at the Oak Ridge Associated Universities (ORAU) in Oak Ridge, Tennessee. Students receive transportation to attend the program and full room and board as well as all expenses related to lab work and field trips. Teachers receive the same package, plus $1,000 stipend. Additional information is available at www.arc.gov/summerSTEM
Two-week ARC/ORNL Summer Institute
for teachers and high school students: July 8–21, 2017
One-week ARC/ORNL Summer Institute
for middle school students: July 16–21, 2017
The 2017 ARC summer STEM program forms and information have been posted on the ARC website at ARC OakRidge 2017. Applications must be submitted by mail to New York State Education Department, Office of Curriculum and Instruction no later than March 1, 2017.
Professional Development
Opportunities
Response to Intervention-SPECIAL EVENT
Feb 27, 28, April 5, 6
Response to Intervention: RTI is not a series of implementation steps to cross off on a list, but a way of thinking about how educators can ensure each student receives the time and support needed to achieve success. This workshop was developed for school teams who have started RTI but are still refining processes or experiencing challenges. The presenters have worked with hundreds of schools throughout North America and can help your school make RTI efficient, effective, and equitable.
Days 1 and 2 are a hybrid event--- Solution Tree's RTI at Work multiple sessions will be shared via use of technology with an on-site facilitator. Days 3 and 4 are direct professional development days for Dennis King to work directly with teams to develop and refine their work Dennis King has led secondary level schools through implementation of solid RTI.
Cost is $200/participant for component schools and $300/participant for non-component schools inclusive of all 4 days, lunch and resource text. Cancellations must be made before 2/17/2017 or district will be charged the full amount. Substitutions will be permitted.
Literacy Leadership
February 14
Highlighted will be the work Tully Jr-Sr High School has accomplished around literacy across content areas.
7-12 Literacy Collaborative
February 14
Are you interested in engaging your students in deeper learning of your content area through literacy-based instruction? If you answered yes to this question, please join the 7-12 Literacy Collaborative. Participants will have the opportunity to explore, apply, and share literacy-based instructional strategies that work in any content area.
Scaffolding for Student Outcomes: Meeting Diverse Needs
February 15, 16 and March 15,16
Educators will examine how standards-based education and differentiation work together to promote appropriately high levels of achievement for all students.