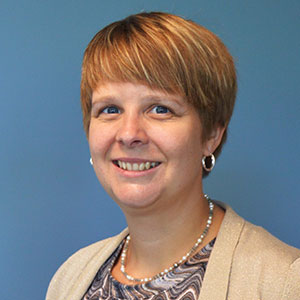 OCM BOCES Instructional Support Services team is proud to support the work of educators throughout the region. By investigating innovative, research-proven instructional strategies, and providing professional development on topics from student mental health to working with students with exceptional needs to designing and aligning coherent curricula and assessments to providing crucial curriculum materials, we consider ourselves a partner in the education of the 60,000+ students in the CNY Region. Please don't hesitate to reach out to see how we can partner to strengthen instruction in your building or classroom.
February 10, 2017

Colleges are taking a second look at strategies they use to recruit rural students.
Colleges are also taking another look at the way they identify students for remedial math courses. Read about their thinking, then try some questions on the new Accuplacer.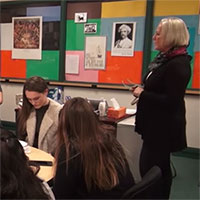 A writing center provides students the opportunity to express themselves through poetry and collaborative projects, which in turn helps them develop written communications and critical thinking skills.
The essay prompts on The Common Application for college have changed!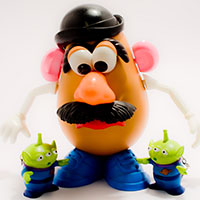 Image CC
Gaétan Picault
Students in Buffalo are sending potatoes to space!
Are you an education leader looking for support? Check out these 9 nonprofits.
Professional Development
Opportunities
Response to Intervention-SPECIAL EVENT
Feb 27, 28, April 5, 6
Response to Intervention: RTI is not a series of implementation steps to cross off on a list, but a way of thinking about how educators can ensure each student receives the time and support needed to achieve success. This workshop was developed for school teams who have started RTI but are still refining processes or experiencing challenges. The presenters have worked with hundreds of schools throughout North America and can help your school make RTI efficient, effective, and equitable.
Days 1 and 2 are a hybrid event--- Solution Tree's RTI at Work multiple sessions will be shared via use of technology with an on-site facilitator. Days 3 and 4 are direct professional development days for Dennis King to work directly with teams to develop and refine their work Dennis King has led secondary level schools through implementation of solid RTI.
Cost is $200/participant for component schools and $300/participant for non-component schools inclusive of all 4 days, lunch and resource text. Cancellations must be made before 2/17/2017 or district will be charged the full amount. Substitutions will be permitted.
TRACT EXPRESSIONISM EDUCATOR WORKSHOP
Everson Museum of Art is hosting an EVENING FOR EDUCATORS: BRADLEY WALKER TOMLIN
March 2, 2017, 5:30 – 7:30 p.m.
Join the education department in a private viewing and tour of the abstract expressionist artist Bradley Walker Tomlin. Educator resources will offer many ways to engage your students in
pre- and post- tour activities. Meet colleagues, share ideas and enjoy light refreshments.