March 2016

Welcome to the monthly E-News for the Mid-State Regional Bilingual Education Resource Network (RBERN), located at OCM BOCES in Syracuse, NY.
Please share this information with colleagues in the field. You can also send us items that you'd like us to include in next month's E-News. Mid-State RBERN can be reached at:
Thank you for your interest in the education of New York's English Language Learners.
---
Dear Colleagues:

This month's topic: Testing for ELLs/MLLs
It's that time of year where state tests are just around the corner! This month we'll be highlighting some resources to help you and your students succeed, not just with those tests designed for ELLs/MLLs, but also the ELA           and Math Assessments for grades 3-8 and the Regents Exams for High School students.

For all your NYSESLAT and NYSITELL needs check out our Resource Spotlight.

You may have noticed last month  that we've recently added some new sections to our E-News to help highlight some important information, strategies, and news, all related to the monthly topic. There is a Content Corner, Home Strategies, Newcomer Nook, Tech Tips, and an Administrator section!
New York State Testing
NYSESLAT Testing Dates:
Speaking 2016:    April 12-May 13
Reading, Writing & Listening 2016:     May 2-May 13
ELA and Mathematics Tests:
Grades 3-8 ELA:   April 5-7
Grades 3-8 Mathematics:   April 13-15.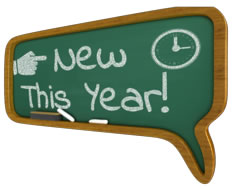 For ELA and Math Tests:
Untimed
Fewer questions and reading passages
See Here for more information.
RBERN Announcements

SAVE THE DATE FOR UPCOMING WORKSHOPS!
March 16 & 17 by invite only
This two day institute facilitated by dual and bilingual education expert Dr. Sonia Soltero of DePaul University will guide participants through the design and implementation of dual language programs. Participants will explore and discuss the following topics: Current Research on the Benefits of Bilingualism and Biliteracy, Current Trends and Research on Dual Language Education, Seal of Biliteracy, Dual Language Fundamentals: Goals and Models, Creating Sustainable Quality Dual Language Programs, Leadership and Administrative Supports, Teacher Qualifications and Professional Development, Instructional Materials and Resources, Short Term and Long Term Planning, Family and Community Participation, Student Assessment and program Evaluation.
NYSESLAT Turnkey Training
Statewide NYSESLAT Training of the Trainer, a Two-Day Event Presented by Metritech, the developer of the NYSESLAT. Participants must be responsible for training the scorers for the Spring 2016 NYSESLAT in their respective districts and should be a qualified and experienced scorer and/or scoring trainer.
Option 1 – Mid-West Region

March 21–22



For more information contact:
Monroe 2-Orleans BOCES
Mid-West RBERN
3599 Big Ridge Road, Spencerport NY 14559
Phone: (585) 352-2704
Fax: 585-352-2613
Email: VKellers@monroe2boces.org
Option 2 – At OCM BOCES

March 30 & April 1



Seating is limited. Districts are permitted to send only one representative to one of the two trainings offered by Mid-State RBERN. Participants must be responsible for training the scorers for the upcoming Spring 2016 NYSESLAT in their respective districts and should be a qualified and experienced scorer and/or scoring trainer.
The purpose of these training sessions will be to train participants to become familiar and apply the content and dimensions of the Speaking and Writing Rubrics from the New York State English as a Second Language Achievement Test (NYSESLAT). By using rubrics to reliably and validly score the constructed-response items in the Speaking and Writing subtests, participants will learn how to conduct training for local educators.
The training sessions will be administered by Mid-State RBERN resource specialists who will provide overall facilitation of the training sessions. Foci of the training will include:
To review the structure and design of the NYSESLAT;
To provide training on the content and dimensions of the Speaking and Writing Rubrics;
To demonstrate the application of the Speaking and Writing Rubrics to selected audio and written student responses; and
To provide outlines of how local educators should be trained to score Speaking and Writing, and how local scoring of Writing should be conducted/executed.
February 1-June 16, offered by Stanford University
This is designed to help teachers use conversations to develop students' language, literacy, and thinking skills within content area classrooms. The course addresses how to create a culture of conversation in your classroom, as well as how you can use conversations to teach the skills of interpretation, argumentation, and application across disciplines.
February 18-May 3, offered by Stanford University
This course looks closely at student-to-student conversations and addresses ways to improve students' abilities to engage in the types of interactions described in the new standards.

Don't forget to visit the RBERN Library to check out books and other resources. We even have iPads we can loan out for you to pilot in your classroom.
April 5-8, Baltimore, Md.
Language Learning and Language Disability Conference –
SAVE THE DATE!
May 6 at OCM BOCES
The conference will feature three tracks of learning specifically designed by resource and instructional specialists at The Mid-State RSE-TASC and RBERN for ENL and Content area teachers, Special Education teachers and Administrators to ground them in their understanding of ELLs and SWDS. Then participants in their respective district teams will apply key takeaways and apply them to address key questions to consider when determining if an English Language Learner is having difficulty in school based on common second language acquisition issues and/or if the learner is showing signs of a learning disability. In addition, teams will take steps in the development of a district data collection tool with the guidance of keynote speaker, Dr. Audrey Cohan of Molloy College.
May 12 at OCM BOCES
Minimum Requirement for Participation: Co-teaching teams must consist of an administrator, ESOL and Content Area Teacher. Overview Co-teaching teams will review and discuss the shifts in the CCLS, their impact on ELs and how to effectively teach academic language to ELs in tandem with content. Teams will participate in activities exploring how to choose appropriate academic vocabulary to teach ELs and how to scaffold instruction for ELs at different levels of proficiency. Alignment to the Blueprint for ELL Success: Principle 3: Districts and schools engage all English Language Learners in instruction that is grade-appropriate, academically rigorous, and aligned with the New York State Prekindergarten Foundation for the Common Core and P- 12 Common Core Learning Standards.
June 1 at OCM BOCES
Reflecting upon the implementation of CR Part 154 in 2015-16, participants will examine their building schedules to ensure ENL teachers can collaborate effectively with content teachers. Alignment to the Blueprint for ELL Success: Principle 2: All school boards and district/school leaders are responsible for ensuring that the academic, linguistic, social, and emotional needs of ELLs are addressed.
NYS TESOL 46th Annual Conference
2016: Collaboration in the ENL Classroom and Beyond, Syracuse, November 4 & 5, 2016
Resource Spotlight
NYSESLAT
NYSITELL
Content Corner
A new article, "Fair and Square Assessments for ELLs"  by Diane Staehr Fenner, suggests three strategies to help teachers assess their ELLs.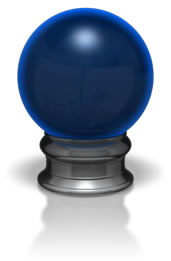 NYSED has recently posted computer based Question Samplers for ELA and Math, grades 3-8. These allow students to practice taking ELA and Math tests on the computer which will be required in the future.
So many different ways to assess, which one do I use?! This Assessment Glossary provides definitions and examples for each type of assessment.
Check out the Authentic Assessment Toolbox to learn how to use them in the classroom.  It includes examples from different grade levels and content areas.
Home Strategies
The US Department of Education has written a helpful article for parents called: Helping Your Child with Test Taking. Parents can assist their children by following some of the Dos and Don'ts provided.
Understanding Assessment by Edutopia is another excellent article for parents of ELLs. It provides resources to help parents understand different kinds of assessments and to help with what questions to ask teachers.
A brochure for parents which explains all about the NYSESLAT Exam is located here:  Information for Parents on the New York State English as a Second Language Achievement Test (NYSESLAT) in 26 Languages
Newcomer Nook
Glossaries containing content-area vocabulary words and the same words translated into the students' home languages can be used in New York State assessments except the NYSESLAT.   Please see NYS Bilingual Glossaries,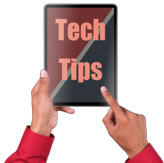 Technology Review: Ellevation Software is one tool used by some schools in the region to store and share their school's ELL assessment data. click here
Formative assessment for the 21st century!  Bethany Petty shares 3 sites in her blog on Edutopia to engage students in interactive assessments.
Colorin Colorado offers an article about computer-based Common Core Testing here.
For Administrators
Administrators have a key responsibility to create an environment helpful to ELL success.  Here is an Assessments Toolkit for school leaders to communicate the importance of taking the Grade 3-8 ELA and Math assessments.
ELL eligible students who have been attending school in the United States for less than one year on April 1, 2016, may use the NYSESLAT in lieu of the 3–8 New York State ELA Test.  Testing Accommodations for ELLs and former ELLs on State Assessments are located here.
Need help understanding all the different assessments available at the elementary level? This document provides a list of universal screening, diagnostic, and progress monitoring assessments. It explains the differences between each one and offers links and resources to help you gain a deeper understanding.
Colorin Colorado has compiled several excellent articles about assessments for English Language Learners. Click here
NYSED News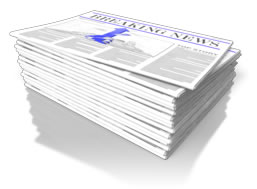 Regional News and Events
2016 NYSABE Conference in Buffalo   Save the Date!
May 21, 2016 - The New York State Association for Bilingual Education (NYSABE) will be hosting a dual conference titled: Changing Policies, New Directions: Bilingual Education Paving the Way to Every Student's Success. Further details and registration will be forthcoming.
References
Coming Next Month
Our topic will be: Culturally Responsive Instruction
Check out Mid-State RBERN's blog!

Here's the ISS Blog and here are the Mid-State RBERN Entries. Please let us know what you think!