April 2016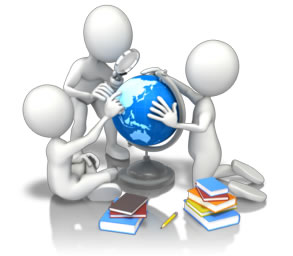 Welcome to the monthly E-News for the Mid-State Regional Bilingual Education Resource Network (RBERN), located at OCM BOCES in Syracuse, NY.
Please share this information with colleagues in the field. You can also send us items that you'd like us to include in next month's E-News. Mid-State RBERN can be reached at:
Thank you for your interest in the education of New York's English Language Learners.
---
Dear Colleagues:
This month's topic: Culturally Responsive Teaching
Being culturally responsive means building on our diversity to include and create a welcoming environment for all. When administrators, teachers and staff learn about the language and culture of their students it can increase the likelihood of ELL student success. By including culturally relevant materials and information, students become more engaged in the learning. They can draw on their prior knowledge and build background information which assists ELL students in making connections between school and home.
RBERN Announcements
Integrating English Language Development and Content Area Learning: A Conversation-Based Approach
February 1-June 16, offered by Stanford University
This is designed to help teachers use conversations to develop students' language, literacy, and thinking skills within content area classrooms. The course addresses how to create a culture of conversation in your classroom, as well as how you can use conversations to teach the skills of interpretation, argumentation, and application across disciplines.
Postponed Understanding Language Acquisition and the Special Education Process to Meet the Needs of Struggling ELLS (Will be rescheduled for Fall of 2016)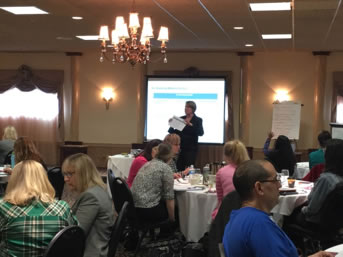 Figure 1: Dr. Sydney Snyder presenting at the Co-Teaching Models for ELLs Workshop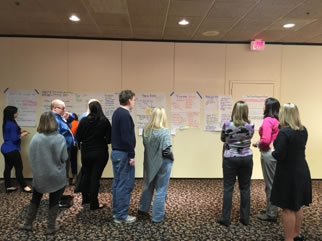 Figure 2: Participants engaging in a Gallery Walk activity during the Co-Teaching Models for ELLs Workshop
Scaffolding Instruction in the Integrated ENL Classroom Workshop
May 12 at OCM BOCES
Minimum Requirement for Participation: Co-teaching teams must consist of an administrator, ESOL and Content Area Teacher. Co-teaching teams will review and discuss the shifts in the CCLS, their impact on ELs and how to effectively teach academic language to ELs in tandem with content. Teams will participate in activities exploring how to choose appropriate academic vocabulary to teach ELs and how to scaffold instruction for ELs at different levels of proficiency.
Few seats remaining.
NYSESLAT Scoring- By Invitation Only
Regional scoring of the writing sections of the NYSESLAT will be offered at four different locations this year. If you think you should have been invited, please contact your ESOL coordinator.
JL BOCES- May 19, 2016
BT BOCES- May 20, 2016
OCM BOCES and CO BOCES- May 24, 2016
MO BOCES- May 25, 2016

Don't forget to visit the RBERN Library to check out books and other resources. We even have iPads we can loan out for you to pilot in your classroom.
This month's book highlight: Culture and Learning
2016 NYSABE Conference in Buffalo
May 21, 2016 in two locations: Buffalo and NYC
The New York State Association for Bilingual Education (NYSABE) will be hosting a dual conference titled: Changing Policies, New Directions: Bilingual Education Paving the Way to Every Student's Success. Read the flyer HERE
Planning for Effective Instruction of ELs in 2016-17 Workshop
June 1 at OCM BOCES
Reflecting upon the implementation of CR Part 154 in 2015-16, participants will examine their building schedules to ensure ENL teachers can collaborate effectively with content teachers.

Save the Date Regional Training in Co-Teaching – For Administrators Only
Featuring Andrea Honigsfeld
Seneca Large & Small at OCM BOCES: 110 Elwood Davis Rd. Liverpool, NY 13088
Save the Date NYS TESOL 46th Annual Conference, 2016: Collaboration in the ENL Classroom and Beyond, Syracuse, November 4 & 5, 2016
Resource Spotlight

Center for Culturally Responsive Teaching and Learning
Cultural Orientation Resource Center
Colorín Colorado!-Culturally Responsive Instruction
Culturally Responsive Teaching and ELLs
R.I. Teachers of English Language Learners
Content Corner
Teachers are encouraged to learn about their students' cultures and languages. Colorín Colorado offers an article about reading culturally relevant books in the classroom.
This site, Cultural Orientation.net provides key phrases available in many difference languages.
Cultural Bridges explores "cold-climate" and "hot-climate" cultures.
Pathways to a Culturally Responsive Classroom gives tips on how to teach towards a students' cultural strengths.
Home Strategies
Welcome Guides and Videos to help refugees adjust to life in the United States are available for free, as well as vocabulary activities.
Newcomer Nook
One helpful and fun way to teach newcomer ELLs is through folktales from their native country. World Folktales is a great resource for many free stories from each continent.
Colorín Colorado offers a wonderful interview called "Meeting Students Where They Are", about how an ENL teacher supports classes with many diverse students, a majority whom are refugees.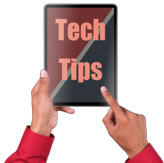 istorybooks Stories from around the world and non-fiction books students can read online or download the app for free. Several stories are also available in Spanish!
For Administrators
Administrators need to know how to engage culturally and linguistically diverse parents and families. This article provides helpful hints about creating an environment conducive to welcoming ELL families. Involving Refugee Parents in their Childrens' Education, Working on Common Cross-cultural Communication Challenges, Working With Culturally and Linguistically Diverse Families are three links that also provides many articles on the topic.
The NEA Diversity Toolkit is another great resource for school leaders.
NYSED News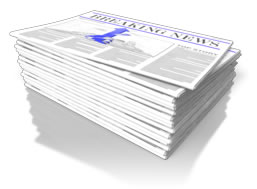 2015-16 Elementary/Intermediate Testing Schedule
NYS Office of State Assessment
References
Colorín Colorado ELL News Headlines
Education Week: Learning the Language Blog
Bureau of Refugee and Immigrant Assistance
Coming Next Month
Our topic will be: ELLs and Special Education
Check out Mid-State RBERN's blog!

Here's the ISS Blog and here are the Mid-State RBERN Entries. Please let us know what you think!