May 2016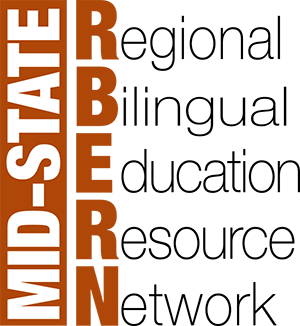 Welcome to the monthly E-News for the Mid-State Regional Bilingual Education Resource Network (RBERN), located at OCM BOCES in Liverpool, NY.
Please share this information with colleagues in the field. You can also send us items that you'd like us to include in next month's E-News. Mid-State RBERN can be reached at:
Thank you for your interest in the education of New York's English Language Learners.
---
Dear Colleagues: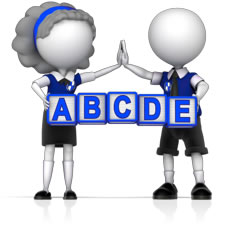 This month's topic:
ELLs and Special Education
Some ELL students need specialized instruction because of specific learning disabilities. Often, schools have trouble determining if multilingual students have learning disabilities or whether they are simply new to learning the English language. If a new student is suspected of having a learning disability and/or be an ELL, then you must form the Language Proficiency Team (LPT) to assess and determine if a student is an ELL and/or has a learning disability. It is important to use a trained bilingual psychologist and appropriate assessment tools in English and the student's home language to make this determination. English language learners identified as having a learning disability will receive ENL and special education services.
Did you know?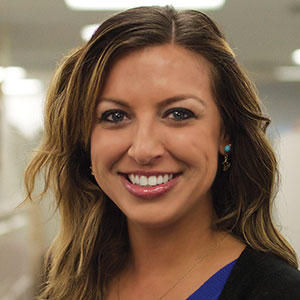 Here at OCM BOCES at the Mid-State RSE-TASC, Melissa Fenn, is the Bilingual Special Education Specialist! For any questions pertaining to ELLs with Disabilities, contact Melissa Fenn at mfenn@ocmboces.org or call her at 315-431-8472.
We've given the RBERN Library its own section. There, we will highlight a book that relates to the monthly topic which you can loan from our library.
RBERN Announcements
Integrating English Language Development and Content Area Learning: A Conversation-Based Approach
February 1-June 16 offered by Stanford University
This is designed to help teachers use conversations to develop students' language, literacy, and thinking skills within content area classrooms. The course addresses how to create a culture of conversation in your classroom, as well as how you can use conversations to teach the skills of interpretation, argumentation, and application across disciplines.
2016 NYSABE Conference in Buffalo
May 21, 2016
The New York State Association for Bilingual Education (NYSABE) will be hosting a dual conference titled: Changing Policies, New Directions: Bilingual Education Paving the Way to Every Student's Success.
Planning for Effective Instruction of ELs in 2016-17 Workshop
June 1 at OCM BOCES
Reflecting upon the implementation of CR Part 154 in 2015-16, participants will examine their building schedules to ensure ENL teachers can collaborate effectively with content teachers.
Co-Teaching Symposium for Administrators with English Language Learners

June 28, 2016 Seneca Large & Small at OCM BOCES Main Campus
Join Dr. Andrea Honigsfeld, renowned expert of co-teaching for English learners, for an all-day symposium exploring how to offer much needed leadership support for the implementation of the Integrated ENL program requirement of the new CR Part 154.
During the symposium, the presenter will discuss how leaders can support collaborative instructional and assessment practices for ELLs.
Dr. Honigsfeld and Dr. Dove's latest joint publication Collaboration and Co-teaching for English Learners: A Leader's Guide will serve as the foundational resource and will be included. It is the leadership companion to their best-selling teacher's guide entitled Collaboration and Co-Teaching: Strategies for English Learners.
Save the Date! NYS TESOL 2016 46th Annual Conference: Collaboration in the ENL Classroom and Beyond. Syracuse, NY on November 4 & 5, 2016 at the Crowne Plaza Syracuse

RBERN Library
Check out books and other resources, we even have iPads to loan for you to pilot in your classroom.

This month's book highlight: Separating Difference from Disability by Catherine Collier. In Collier's book, she presents an outline that explains the process as seven specific steps in deciding a multilingual student's strengths and needs. These steps allow schools to make the best decisions regarding proper placement of the student for maximum success.
To find this book, do an enhanced search at the RBERN Library by author or title.
Resource Spotlight
Content Corner
Home Strategies
Understood This website offers a Parent Toolkit which allows you to do different activities to see what your child might be experiencing depending on the disability, you can search for apps specifically designed for different learning disabilities, there are plenty of guides and articles, and you can set up an account to tailor everything to your family and child's needs.
PBS Parents Provides parents with an explanation of the Special Education Evaluation process.
Day By Day NY An online virtual calendar created for parents and young children. Each day offers a song, a story read online, a video, and craft to do. They also offer a translated Spanish language page.
Newcomer Nook
For Administrators
Information from NYSED
References
Coming Next Month
Our topic will be Continued Learning for the Summer.
Citation Reference
Andrea Honigsfeld Picture: Molloy College: Collaboration and Co-Teaching Conference: Integrated Services for English Language Learners. (n.d.). Retrieved April 14, 2016, from http://www.molloy.edu/academics/undergraduate-programs/continuing-education-and-professional-development/careers-and-professional-development-programs/education/collaboration-and-co-teaching-conference
Check out Mid-State RBERN's blog!

Check out Mid-State RBERN's blog!
And the ISS Blog
Please let us know what you think!