June 2016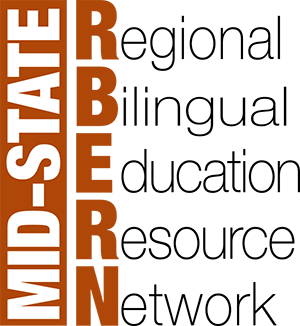 Welcome to the monthly E-News for the Mid-State Regional Bilingual Education Resource Network (RBE-RN), located at OCM BOCES in Syracuse, NY.
Please share this information with colleagues in the field. You can also send us items that you'd like us to include in next month's E-News. Mid-State RBERN can be reached at:
Thank you for your interest in the education of New York's English Language Learners.
OBE-WL News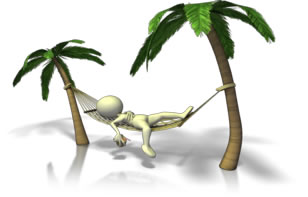 Dear Colleagues:
This month's topic is: Continuous Learning and ELLs.
The content of this month's E-news will hopefully provide stakeholders with resources to help combat the loss of academic learning, or the "summer slide", students experience during the summer vacation.
Upcoming Events
Co-Teaching Symposium for Administrators with English Language Learners
June 28th, 8:30-3:30, Seneca Large & Small Conference Rooms at OCM BOCES: 110 Elwood Davis Rd. Liverpool, NY.

Join Dr. Andrea Honigsfeld, renowned expert of co-teaching for English learners, for an all-day symposium exploring how to offer much needed leadership support for the implementation of the Integrated ENL program requirement of the new CR Part 154. During the symposium the presenter will discuss how leaders can support collaborative instructional and assessment practices for ELLs. Dr. Honigsfeld and Dr. Dove's latest joint publication Collaboration and Co-teaching for English Learners: A Leader's Guide will serve as the foundational resource and will be included. It is the leadership companion to their best-selling teacher's guide entitled Collaboration and Co-Teaching: Strategies for English Learners. http://coteachingforells.weebly.com/
Northern Region ESL PLC Meeting
Wednesday, June 22nd, at the Liverpool Public Library, 4:30-5:30 PM followed by dinner at Nick & Angelo's Ristorante, Liverpool, NY
Northern Region ESL PLC Summer Luncheon & Cruise
Thursday, July 28 from 11:30-1:30, Sherwood Inn; Mid-Lakes Navigation Sightseeing Cruise 2:00-2:50.
Save the Date NYS TESOL 46th Annual Conference:
Collaboration in the ENL Classroom and Beyond
November 4 & 5, 2016 at the Crowne Plaza in Syracuse, NY.
RBE-RN Library
Check out books and other resources, we even have iPads to loan for you to pilot in your classroom.
This month's book highlights: Visual Impact: Creative Language Learning through Pictures
David A. Hill provides creative ideas for the ENL classroom, including activities, games and lessons in this month's highlighted book, Visual Impact: Language Learning through Pictures. This book provides activities based around the concept of using pictures to enhance language learning. It gives helpful ideas about how to best use visuals and provides a variety of specific activities. The format is easy to use, and this book will be a useful summer resource.
To find this book, do an enhanced search at the RBE-RN Library by author or title.
Resource Spotlight
Content Corner
Home Strategies
Summer Learning Resources for Parents
Keep your children interested in reading all summer long without making it a chore.
Reading Tips for Parents (In 11 Languages)
Reading Rocket's one-page parent tips offer simple ideas for ELL parents to help kids become successful readers. The tips are listed by age, and are available in 11 different languages!
Creating a Home Library
Here are some ideas for creating your own home library. Locate books of interest to your child and put them in a special place where you can read together over the summer.
Newcomer Nook
For Administrators
MaryEllen Elia: Avoid Summer Brain Drain
The State Library works with 23 library systems across New York to provide a free reading program for children. The program not only offers information on different reading materials, but provides activities like art, music, storytelling, and works with organizations around the community.
Summer Learning Infographic
Statistics about the summer slide and tips to help avoid it.
Summer Learning Programs, ELLs and the Achievement Gap
Statistics specific to ELLs and summer learning plus some sources of funding school districts can consider when developing summer programs.
ELLs in the News
"ELLs in the News" features timely articles about ELL/MLL education provided by a variety of online news sources.
References
Coming Next Month
Our topic will be:
SIFE (Students with Interrupted/Inconsistent Formal Education)
Citation Reference
Andrea Honigsfeld Picture:
Molloy College: Collaboration and Co-Teaching Conference: Integrated Services for English Language Learners. (n.d.). Retrieved April 14, 2016, from here.
Check out Mid-State RBERN's blog!

Check out Mid-State RBERN's blog!
And the ISS Blog
Please let us know what you think!