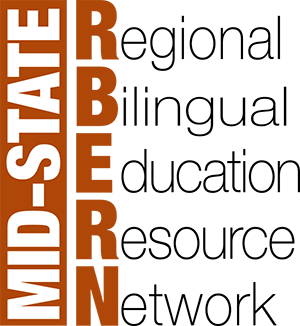 Welcome to
the monthly
E-News for
the Mid-State
Regional
Bilingual
Education
Resource Network (RBE-RN),
located at OCM BOCES in
Syracuse, NY.
Please share this information with colleagues in the field. You can also send us items that you'd like us to include in next month's E-News. Mid-State RBERN can be reached at:
Thank you for your interest in the education of New York's English Language Learners.
November 2016
OBE-WL News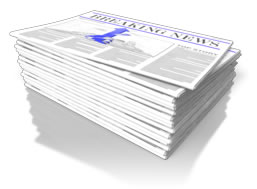 Dear Colleagues:
This month's topic is:
Family Involvement
Did you know that November is National Family Literacy Month? In support, we're dedicating this E-news to resources geared toward family involvement. Start by letting families know that reading and speaking to their child in their native language is extremely beneficial to student learning. Children will take the language concepts being learned in that language and use it to support learning a new language.
Upcoming Events
Developing Linguistically and Culturally Diverse Students November 30, 2016 in Albany, NY. OBE-WL is presenting the First Annual Literacy Conference that will provide knowledge in implementing academically-rigorous instruction for ELLs/MLLs.
Teacher's Institute: Teaching ELLs Across the Content December 9, 2016 at the Holiday Inn at 411 Electronic Parkway in Liverpool.  Fee: $50 includes continental breakfast, lunch and book. In collaboration with the Mid-West and Western RBERN, OBE-WL, New York State Teachers Centers and Corwin Press.
Featuring:


Margo Gottlieb
Assessment Strand

Ivannia Soto
Literacy Strand

Diane Staehr Fenner
Humanities Strand
RBE-RN Library
Check out books and other resources, we even have iPads to loan for you to pilot in your classroom.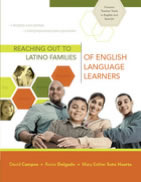 This month's book highlights:  Reaching Out to Latino Families of English Language Learners by David Campos, Rocio Delgado, and Mary Esther Soto Huerta.
This books provides guidance and resources to help teachers communicate and collaborate with the families of Latino English Language Learners (ELLs). Practical tips and tools, including reproducible form letters in English and Spanish, are provided to help teachers solicit valuable information about students from their families, extend families' knowledge of how U.S. schools operate, and provide families with ideas for helping students.
To find this book, do an enhanced search at the RBE-RN Library by author or title.
Resource Spotlight
Help your Child Learn to Read Tons of resources for parents with children at all grade levels.
Cultivating Readers Available in English and Spanish. Provides strategies to promote reading from birth to 8 years old. There is also a suggested booklist broken down by genre.
Content Corner
Home Strategies
Newcomer Nook
Tech Tips
Classtag A free online platform dedicated to forming parent-teacher partnerships.
For Administrators
ELLs in the News
References
Coming Next Month
Our topic will be: Holidays and Celebrations
Check out Mid-State RBERN's blog!

Check out Mid-State RBERN's blog!
And the ISS Blog
Please let us know what you think!