January 2016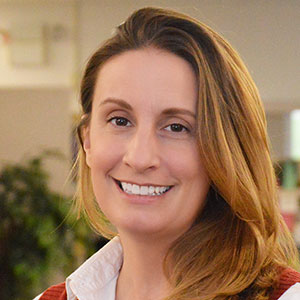 Mid-State Regional Special Education Technical Assistance Support Center (RSE-TASC) at OCM BOCES is one of ten technical assistance centers across NYS funded through an NYSED federal grant. The RSE-TASC provides regional workshops to districts in OCM BOCES, TST BOCES, Cayuga-Onondaga BOCES, CiTi and the Syracuse City School District free of charge. Workshops include topics on behavior, transition, nondistrict programming, special education regulation, and special education service delivery.

The intent of this newsletter is to provide you with research-based practices in the realm of special education, resources, and NYS Office of Special Education updates and initiatives. I encourage you to forward our Special Education eNews to teachers, support staff, administrators, and anyone else you feel may benefit from the information.

To sign-up for this and other OCM BOCES Enews offerings click here.

Please contact me at jpayette@ocmboces.org to request additional topics of interest, comments or feedback.

Janel Payette
The RSE-TASC offers a wide variety of workshops at NO COST to school districts.
Click here for a printable list of
2015-2016 workshops and to register!
Click here for a listing of 2015-2016 workshops and to register!
Winter Featured Workshops - Register Now!
News & Updates
Special Education Blog
Read this month's featured blog entitled, What is Special About Special Education?
SED Updates
Special Education Service Delivery
Last month we addressed the steps for writing an IEP that is aligned to the Common Core Learning Standards that came out in a Special Education Advisory Memo from New York State in June 2014. This might appear to be an overwhelming process, but there are other states that already do this. In November, the US Department of Education issued a "Dear Colleague Letter: Clarification of FAPE and Alignment with State Academic Standards."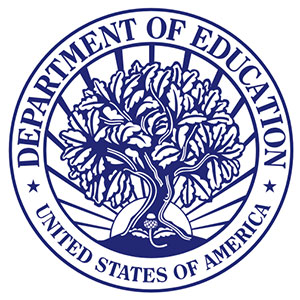 On pages 5 and 6 of this letter , the US Department of Education gives an example of how to write an IEP and recommend services that would support a 6th grade student that is significantly below grade level in reaching the content standards for the grade in which the child is enrolled.
Transition
The Career Development and Occupational Studies Commencement Credential (CDOS CC) has certainly created a great deal of buzz over the course of the past year. What a fabulous opportunity for our students with disabilities to demonstrate entry level work readiness skills when exiting high school!
A major component of the CDOS CC is work based learning (WBL). A minimum requirement of 54 hours of WBL is needed as a part of consideration toward earning the credential. WBL can include job shadowing, community service, volunteering, service learning, a senior project, and school based enterprise. WBL is the practice of job readiness skill(s) in an authentic setting. This can occur in the school building or in the community. Districts should be aware that there is required documentation for the implementation of WBL, including, but not limited to: a student training plan (including work safety), working papers, job evaluation(s), and a memorandum of agreement between the district and work site.
For more information on career development, curriculum, and Department of Labor regulations, we invite you to check out the NYS Work Based Learning Manual .
Behavior
How do you get kids to calm down when they are screaming, fighting, worried, frustrated, or angry?
There are many strategies that might work, but one thing that can help is very simple. It's the same thing we need to do as adults whenever we get upset or frustrated.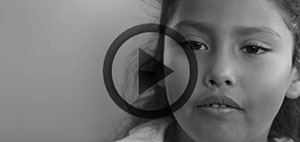 Watch this video with your students to learn how these children have realized that slow, deep breaths increase the supply of oxygen to their brains and help them think more clearly. They know that while it can be hard to remember to take a deep breath in the heat of the moment, if they practice deep breathing regularly, taking calm breaths can become automatic.
Special Topics
Do your students struggle with getting started on their work, changing from one task to another, staying organized or maintaining emotional control? These skills and others are all part of Executive Function (EF). EF skills help us to direct our behavior towards purposeful goals. We are not born with EF skills. They develop over time and are regulated in the frontal cortex of the brain. To learn more about EF skills and some strategies to help students check out these two e-books.
Bilingual Special Education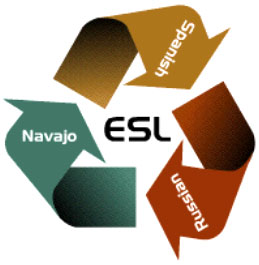 Dr. Catherine Collier is the Director of Cross Cultural Developmental Educational Services (CCDES). She has over 45 years of experience in cross-cultural, bilingual and special education. The CCDES website is filled with resources for all educators. You can find apps for English Language Learners, case studies, refugee and migrant support and dozens of articles and materials from the Bilingual Special Education Interest Group! Click on the resource tab and look for the navigation bar. Be prepared to spend hours finding valuable information on English Language Learners!
Preschool Behavior
Great news for Preschoolers! New York State has recently announced that they are entering into a partnership with the Center on the Social and Emotional Foundations for Early Learning (CSEFEL) at Vanderbilt University! You can find additional information and updates here!
Leadership
NYSED has released a field advisory memo entitled, Districts Responsibility to Provide Students with Disabilities with Specially Designed Instruction and Related Services on the Least Restrictive Environment. This is a very important memo and serves to heighten awareness of all stakeholders in the field of education to look at how students with disabilities are being served in schools. Specifically the Department recommends that each school district:
engage in a district and school data review and analysis relating to LRE;
ensure that full continuum of special education programs and services are available for all students with disabilities; and
assess and address the extent to which each of their schools provides "high-quality inclusive settings" as defined in this memorandum.
There will be a great deal of focus in the coming months and year on LRE as the BOR and NYSED work together to develop new policy.
---