March 2016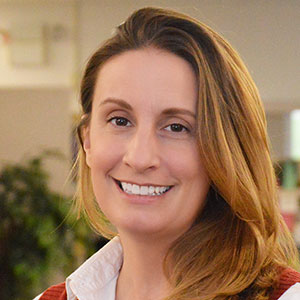 Mid-State Regional Special Education Technical Assistance Support Center (RSE-TASC) at OCM BOCES is one of ten technical assistance centers across NYS funded through an NYSED federal grant. The RSE-TASC provides regional workshops to districts in OCM BOCES, TST BOCES, Cayuga-Onondaga BOCES, CiTi and the Syracuse City School District free of charge. Workshops include topics on behavior, transition, nondistrict programming, special education regulation, and special education service delivery.

The intent of this newsletter is to provide you with research-based practices in the realm of special education, resources, and NYS Office of Special Education updates and initiatives. I encourage you to forward our Special Education eNews to teachers, support staff, administrators, and anyone else you feel may benefit from the information.

To sign-up for this and other OCM BOCES Enews offerings click here.

Please contact me at jpayette@ocmboces.org to request additional topics of interest, comments or feedback.

Janel Payette
The RSE-TASC offers a wide variety of workshops at NO COST to school districts.
Click here for a printable list of
2015-2016 workshops and to register!
Click here for a listing of 2015-2016 workshops and to register!
Winter Featured Workshops - Register Now!
News & Updates
Special Education Blog
Check out this month's blog on Least Restrictive Environment.
Link to SED Updates
Special Education Service Delivery:
The RSE TASC IEP Development and IEP Workdays have been popular trainings as of late. Here are three important reminders about completing crucial sections of the IEP:
Parent Concerns must go in the Academic Performance section, Social Development section, and Physical Development section of the Present Levels of Performance.
Management Needs –

Management needs are the nature (type) and degree (extent) to which environmental and human or material resources that are needed to address the needs identified above.
These are needs that you need to address in the classroom!

Here is a chart with some examples:

Effect of Student Needs on Involvement and Progress in the General Education Curriculum –

Describe in detail the student's disability and how that disability impacts the general education curriculum.
This needs to be student specific. Use the student's name. Don't use general statements or dropdowns.
Transition and CDOS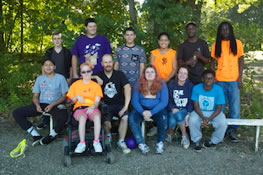 This month's Transition Spotlight is focused on The Big Picture School located within the LaFayette Central School District! The LaFayette Big Picture School allows students to pursue their passions and provides an environment that supports independent thinking. Graduates are curious learners who have developed a plan for personal growth based on real world experiences.
What happens at Big Picture? Students develop a sense of trust with the adults in the school. They focus on and practice performance and moral character in staff and students. The staff have a strong and deep personal connection with each of the students. The students spend two days a week in the real world working alongside a professional mentor in the workplace. There is a flexible schedule that allows staff to be responsive to the needs of the students, parents, and other staff members. The students publicly present their learning four times a year and 21st century skills are practiced daily. Independence becomes a requirement and leadership skills are developed and utilized by both students and staff. If you would like more information about this fantastic program, please email Principal Susan Osborn, at sosborn@lafayetteschools.org.
Behavior
The use of reinforcement for behavior is one of the most effective strategies school personnel can utilize to affect positive behavior changes in students, yet it is often misunderstood and underutilized. In this Strategy Brief about reinforcement , the authors explain how to effectively use reinforcement and how to differentiate reinforcers from rewards. This article is packed full of practical examples, making it a very useful read!
Special Topics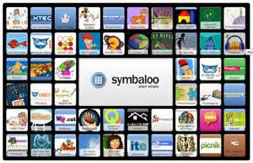 Do you worry about allowing your students access to the internet? Here is a possible solution…. www.symbaloo.com! Symbaloo allows you to create pages with web links that are all in one place. Registering is free and easy and creating a page is easy. It includes a google search engine in the middle of each page you create and added buttons take you directly to the websites you have linked for your students. You can create multiple pages (i.e. math, English, science, history or games) for your students to access.
Bilingual Special Education
¡¡Atención!! There are even MORE opportunities to receive your TESOL and Bilingual Education certifications ONLINE! Long Island University (LIU)- Hudson has joined in supporting the increased need for dually credentialed teachers of ELLs.
The online programs all feature synchronous meetings, just like a regular class, but with the use of headsets and webcams for real time interaction, including, speaking, working in groups, using a virtual whiteboard together, viewing videos, etc.
There are two TESOL offerings: A full 22-credit program OR a 12-credit pathway
There are two Bilingual Extension offerings: A full 15-credit program OR a 12-credit program
**Note: Candidates must also be bilingual and biliterate.
Please direct any program specific questions to:
Helaine.Marshall@liu.edu or 914-831-2713 (email is preferred)
Preschool Behavior
Anyone that knows me knows that I am a huge fan of everything that Mr. Fred Rogers stood for, worked for and made happen. I was very excited to find this website for the Fred Rogers Center for Early Learning and Children's Media at Saint Vincent College. There is so much we can do in preschool to ensure we are promoting 21st century skills in early childhood education. Check it out!!
Leadership
If you are a building leader you have certain responsibility for ensuring that students with disabilities in your building with print disabilities have access to alternate instructional material per their IEPs. To learn more about your responsibilities in this process and how to engage in it, attend the RSE TASC Alternate Instructional Materials Training on May 10th. You will learn about the NYS process of obtaining accessible instructional materials, and learn about technology resources to support your district's plan to assist students who need to have printed materials in an accessible format (large print, audio, electronic, and Braille).
---