June 2016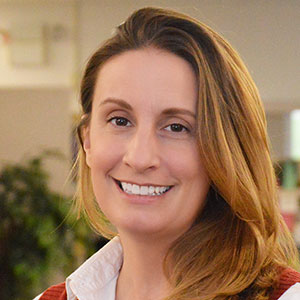 Mid-State Regional Special Education Technical Assistance Support Center (RSE-TASC) at OCM BOCES is one of ten technical assistance centers across NYS funded through an NYSED federal grant. The RSE-TASC provides regional workshops to districts in OCM BOCES, TST BOCES, Cayuga-Onondaga BOCES, CiTi and the Syracuse City School District free of charge. Workshops include topics on behavior, transition, nondistrict programming, special education regulation, and special education service delivery.

The intent of this newsletter is to provide you with research-based practices in the realm of special education, resources, and NYS Office of Special Education updates and initiatives. I encourage you to forward our Special Education eNews to teachers, support staff, administrators, and anyone else you feel may benefit from the information.

To sign-up for this and other OCM BOCES Enews offerings click here.

Please contact me at jpayette@ocmboces.org to request additional topics of interest, comments or feedback.

Janel Payette
The RSE-TASC offers a wide variety of workshops at NO COST to school districts.
Click here for a listing of 2016-2017 workshops and to register!
July and August Featured Workshops - Register Now!
News & Updates
Summer Institute
Is your district looking for ways to ensure that general and special education systems are designed to ensure that the most inclusive practices are available for students with disabilities?
Join the RSE TASC as we welcome Carol Kosnitsky to the Mid-State Region! Carol will be presenting, General Education and Special Education: Creating a Unified System through a Mindful Culture of Collaboration. This training is specially designed for teams of general and special educators and administrators to reflect upon current systems, learn ways to integrate strategies and action plan for implementation. Click here for more information and to register! Space is limited!
Our Blog
Check out our recent blog entitled, How do I Support ELLs who are Struggling in my Classroom?
SED Updates
Special Education Service Delivery
FBA? BIP?...Sending you a tip! At each of the monthly chairs meetings, the Special Education Quality Assurance office has been discussing functional behavioral assessments and behavioral intervention plans. Remember that the FBA is the assessment or the evaluation tool, and should be listed in the evaluation results section of the IEP. After the FBA is conducted, the team must decide whether a not a BIP is needed. The BIP is not part of the IEP, but rather a live document as it needs to be progress monitored and tweaked if needed. The BIP must be indicated on the IEP in the Special Factors section of the IEP. If you have questions about FBAs and BIPs, click on the words to discover what is required per regulations and attend a FBA and BIP in the IEP training!
Transition
Transition Spotlight from the Baldwinsville Central School District:
In the early 1990's, the Baldwinsville Central School District developed a work study program called the Baldwinsville Exceptional Student Training and Transition Program (BESTT). The program is overseen by a BESTT Coordinator in collaboration with the special education teachers at Baker High School. BESTT includes a summer component as part of the student extended school year experience.
The vision of this program is for students to find meaning and value through their work, which will enable them to be contributing members to society. The BESTT program provides opportunities that align with requirements for students with disabilities to receive a Career and Development Occupational Studies Commencement Credential.
The BESTT program has established partnerships with numerous employers in the community. Additionally, many job sites within the Baldwinsville school district have been developed. Current partnerships include: Innovations Spa, Always Dancing, Baldwinsville DPW, Workouts 24/7 Health Club, Smoke Tree Farms, and Conifer Village. At the end of each year, a banquet is held at the Baldwinsville Public Library to thank the employers and to celebrate the success of students' hard work and accomplishments!
Students in the BESTT program work on employability skills that will enhance their ability to secure employment after they exit from high school. Work related behaviors and soft skills that are learned include: personal appearance/grooming, social/communication, using best judgment/decision making, coping skills, and entertaining constructive criticism in an effort to improve. Additionally, students are afforded ongoing opportunities to gain self-advocacy skills through their work experience.
Each student in the program is assigned a 1:1 job coach that assists with individualized goals. Job coaches are responsible, through exceptional teaching and guidance, to assist students on the work site with daily tasks and honing skills to become a model employee. This in turn, will increase student independence.
Students in the program rise to the occasion in their different job sites and grow into young, responsible adults. Baldwinsville currently has a student in the program that has obtained full time employment at the Camillus Highway Department!! The district would like to congratulate this student, along with all students in the BESTT program on all of their hard work and accomplishments!! What a great way to end the school year!!
Behavior
Are you wondering how to effectively alter the antecedent events that serve to trigger a student's problem behavior? This article includes:
methods to collect the necessary data
procedures for implementing antecedent modifications
considerations for implementation.
Essentially, it reminds us to be mindful about being proactive and preventative prior to the student engaging in the problem behavior!
Special Topics
Dr. James Sutton is a child and adolescent psychologist who believes that young people are capable and it is our responsibility to help them realize and reach their potential. Here he shares some unique strategies to try with your challenging students.
Bilingual Special Education
Take a look at this edition of EdWeek.org to read a special report on Teaching America's English Language Learners. There are several articles discussing statistics, research-based practices, home-school communication and how to help struggling ELLs graduate. Make sure to watch the short video that highlights a school in Pennsylvania using peer tutors to support their students.
Preschool Behavior
While this is an exciting time of year, preparing for Kindergarten can also be anxiety provoking for preschoolers. Sometimes behaviors escalate as students become nervous about the changes ahead. Take a look at this brief article from Harvard Medical School; it is a great resource for teachers and families wanting to facilitate helpful conversations with uneasy kids.
Leadership
The U.S. Department of Education released a set of proposed accountability regulations for the Every Student Succeeds Act last week. The regulations recommend a shift to a more holistic view of school performance based on multiple measures beyond just reading and math and requires more meaningful involvement of stakeholders including educators and parents in implementing the new law. Under the proposed regulations states would continue to be required to consider each subgroup of students separately.
---