July 2016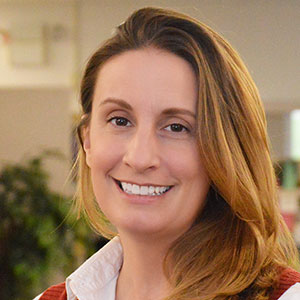 Mid-State Regional Special Education Technical Assistance Support Center (RSE-TASC) at OCM BOCES is one of ten technical assistance centers across NYS funded through an NYSED federal grant. The RSE-TASC provides regional workshops to districts in OCM BOCES, TST BOCES, Cayuga-Onondaga BOCES, CiTi and the Syracuse City School District free of charge. Workshops include topics on behavior, transition, nondistrict programming, special education regulation, and special education service delivery.

The intent of this newsletter is to provide you with research-based practices in the realm of special education, resources, and NYS Office of Special Education updates and initiatives. I encourage you to forward our Special Education eNews to teachers, support staff, administrators, and anyone else you feel may benefit from the information.

To sign-up for this and other OCM BOCES Enews offerings click here.

Please contact me at jpayette@ocmboces.org to request additional topics of interest, comments or feedback.

Janel Payette
The RSE-TASC offers a wide variety of workshops at NO COST to school districts.
Click here for a listing of 2016-2017 workshops and to register!
Register Now!
Special Education Blog
Here is a recap of some of our favorite 2015-2016 Blogs
NYSED News and Notes
Commissioner Elia is hoping to enroll more parents in SED's electronic update list. Please encourage your parents to sign up, she requests, by asking them to send a message to the address listserv@listserv.nysed containing the message "SUBSCRIBE PARENTS <Your Name>."
Office of Special Education's News and Notes, providing important policy and technical assistance information to parents, schools and others. Click here to read the latest updates.
Special Education Service Delivery
Alignment – It applies to the IEP! So what does "alignment" mean? Just like in a car, your wheels must be aligned to help you drive better. Same thing applies to the IEP. The IEP's present levels of performance should connect to needs, then those need should connect to services, accommodations, program modifications, and measurable annual goals. Think of it as a backwards design!
Start with a measurable annual goal.
Is this goal linked to a skill need? Can you find that need in the IEP?
Is there information in the present level of performance that supports the need and gives data about the need?
Testing Accommodations and Program Modifications:
Are there links in the needs and present levels of performance that explain why these testing accommodations and program modifications were recommended?
Now look at the IEPs you will be implementing…are they aligned?
Transition and CDOS
As we head into summer, just a quick reminder from the world of Transition that summer time employment (under the supervision of the district) can count toward the 216 hour requirement for the CDOS Credential/Pathway. The following question from the August 2015 New York State (NYS) Career Development and Occupational Studies (CDOS) Commencement Credential Questions and Answers state:
D3: Could a student with a disability use part-time/full-time employment outside of the school to count toward the work-based learning requirement? If so, could school supervision be a collection of documented evidence of hours completed per work supervisor (time care/anecdotal meeting with employer)?
A school district may enter into formalized agreements for provision of transition services such as vocational training programs approved by NYSED or by another State agency. In these cases, a student's employment could be counted toward the work-based learning requirement. However, a student cannot use his or her independent employment outside of the school to count toward the number of hours of work-based learning that is required for the CDOS Commencement Credential. Work-based learning experiences must be provided consistent with NYSED guidelines, under the supervision of the district and documented in a student's transcript. Guidance on these and other work-based learning programs is available at http://www.p12.nysed.gov/cte/wbl/home.html
Behavior
It is never too early in the summer to begin to think about how you will set up and manage your classroom in the upcoming school year! In order to establish the foundation for optimal learning, it is important to create and sustain a classroom environment where you are using evidence-based practices to support student behavior. For all students, and especially for students with disabilities, it is essential to maximize structure within your classroom.
Maximizing structure is one evidence-based practice of solid classroom management. This includes developing teacher routines as well as student routines. Routines such as how students should transition from one activity to the next, how to ask for help, and how to hand in homework should be explicitly taught, modeled and practiced to ensure you are setting the stage for a predictable classroom. In addition, be sure to consider how you will design the physical environment in a way that elicits appropriate behavior and minimizes crowding/distractions (i.e. arrangement of furniture and seating arrangements).
Visit our website to check out when we will be offering our two day Regional Training for Classroom Management I: Utilizing Evidence-Based Practices to Support Student Behavior!
http://www.ocmboces.org/teacherpage.cfm?teacher=2314
Bilingual Special Education
Do you have English Language Learners who are struggling in your school? Are you wondering…
What kinds of interventions should educators implement before referring ELLs to special education?
What are the research-based best practices behind implementing an RtI process that is both culturally and linguistically responsive for this particular population of students?
Take a look at this series of free archived webinars on RtI for English Language Learners for answers to these and more questions!
Preschool Behavior
As we, in the preschool world, continue to explore the impact that the Pyramid Model may have on Preschool Students with Disabilities (PWD) in New York State, we've been looking for resources to help administrators, directors and teachers understand the potential impact of this framework on programs. Here is an excellent source that describes the pyramid, provides implementation tips and case studies illustrating the results of effective implementation. Check it out!
Leadership
Edutopia has featured a blog entitled, Five Ways to Increase Teacher Agency in Professional Development. In it the author provides some strategies for administrators to use to influence the development of agency in their teachers and make professional development more meaningful.
---