August 2016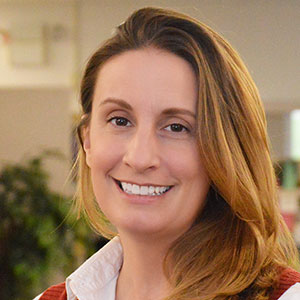 Mid-State Regional Special Education Technical Assistance Support Center (RSE-TASC) at OCM BOCES is one of ten technical assistance centers across NYS funded through an NYSED federal grant. The RSE-TASC provides regional workshops to districts in OCM BOCES, TST BOCES, Cayuga-Onondaga BOCES, CiTi and the Syracuse City School District free of charge. Workshops include topics on behavior, transition, nondistrict programming, special education regulation, and special education service delivery.

The intent of this newsletter is to provide you with research-based practices in the realm of special education, resources, and NYS Office of Special Education updates and initiatives. I encourage you to forward our Special Education eNews to teachers, support staff, administrators, and anyone else you feel may benefit from the information.

To sign-up for this and other OCM BOCES Enews offerings click here.

Please contact me at jpayette@ocmboces.org to request additional topics of interest, comments or feedback.

Janel Payette
The RSE-TASC offers a wide variety of workshops at NO COST to school districts.
Click here for a printable list of all 2016-17 workshops and to register!
Click here for a listing of all 2016-2017workshops and to register!
Register Now!
Special Education Blog
Read our newest blog entitled, The Power of Why!
NYSED News and Notes
Click here to read the latest from NYSED
Special Education Service Delivery
Standards-based IEPS ….Have no fear, help is here!! The buzz word lately has been standards-based IEPs. However, some teachers are really not quite sure where to start, how to start or when to start. This year several memos have been released by NYSED and the federal government that discuss standards-based IEPs, access to general education curriculum and skill-based measurable annual goals aligned to the Common Core Learning Standards. So, where can you turn to for guidance on implementing these? Carol Kosnitsky, author of "IEP Goals that Make a Difference: An Administrator's Guide to Improving Process," is renowned for her work on IEP development, measurable annual goals, and the alignment of IEPs with the Common Core Learning Standards. Writings IEPS that Align to the Common Core Learning Standards is a documented created by Carol that gives specific strategies, examples, and forms to help with the process. This is a great resource!
Transition and CDOS
Transition Portfolios and CDOS Documentation
There have been many changes in Special Education throughout the years. This past school year was no exception. As a result, there are more exiting options than ever for students! With more options comes more documentation. As the 2016-2017 school year quickly approaches, keep in mind that transition portfolios are an ideal way to house both required documentation and student accomplishments.
Transition portfolios should be individualized for each student and they can take various forms:
A binder can be used to organize a portfolio. It can be divided into various topical sections to include written forms, graphic organizers and/or pictures.
Electronic portfolios can be developed, along with templates into which information can be typed, saved, and either emailed or posted on a website.
Short video portfolios can be produced showcasing your students' skills, goals and experience to employers, agency or school staff.
Some pieces of documentation for consideration could include, but are not limited to:
It is important to note that as always, this should be a student centered process. Students should be familiar with the content of their transition portfolios and ultimately feel comfortable presenting the materials to the intended audience.
Behavior
It is STILL never too early in the summer to begin to think about how you will set up and manage your classroom in the upcoming school year! In order to establish the foundation for optimal learning, it is important to create and sustain a classroom environment where you are using evidence-based practices to support student behavior. For all students, and especially for your students with disabilities, it is essential to teach positive behavior within your classroom.
Teaching positive behavior is an evidence-based practice of solid classroom management. Behavior can be learned, therefore, can be taught. This practice is all about utilizing an instructional approach to behavior in the same way we teach academics.
In order to meet the criteria for this evidence-based practice of teaching positive behavior, you will need to:
Establish 3-5 behavioral expectations for your classroom, stated in the positive. If your building has schoolwide expectations, those will be your classroom expectations!
Create a set of rules for each expectation that will show what the behavior looks like, sounds like, and feels like within the context of settings (rules tell students what TO do rather than what not to do).
Explicitly teach those rules in the context of settings. Practice.
Continuously prompt, reinforce, and re-teach the expectations/rules throughout the year. Use pre-corrections where problem behavior is likely.
Monitor student behavior within the natural context using active supervision (move, scan, interact).
Evaluate the effect of your behavioral instruction by collecting, summarizing and analyzing behavioral data. How will you know if what you are doing is working? Use your data to determine whether adjustments need to be made.
Follow our E-News section in the upcoming months for the additional evidence-based practices of classroom management.
Also, visit our website to check out when we will be offering our two-day Regional Training for Classroom Management I: Utilizing Evidence-Based Practices to Support Student Behavior!
Special Topics
Are your students struggling in math? Do they have difficulty solving word problems? Do you feel like you are struggling in providing access to the general education curriculum for your students and you're not sure how to close the gap? Strategy Instruction may be your answer.
According to the article entitled, "Effective Math Interventions for Students with EBD" research on effective math interventions for students with Emotional Behavioral Disabilities (EBD) is still emerging, but there is strong research on effective strategies for students with LD and that includes strategy instruction. Research by Krawec, Huang, Montague, Kressler, & DeAlba, 2013; Maccini, Mulcahy & Wilson, 2007 and Swanson, Lussier & Orosco, 2013 found that strategy instruction improves problem solving in word problem tasks for both Elementary and Secondary students.
This article in Beyond Behavior (Council for Children with Behavioral Disorders) focuses on strategy instruction to improve problem-solving skills of students with EBD. In particular, the article looks at a strategy called STAR. STAR stands for Search, Translate, Answer and Review. Here is a link to more information on the STAR strategy from LD online.
As with all strategy instruction the STAR strategy must be explicitly taught, modeled and practiced. This strategy can help students with self-regulating cognitive processes, identifying where to start, thinking abstractly and thinking metacognitively. Give this strategy a try and see if your students improve their word problem solving skills.
Bilingual Special Education
Check out this bilingual resource from the Office of Bilingual Education and World Languages to share with administrators, staff and parents. It has over 100 key terms used to describe practices related to the education of English Language Learners in NYS in Spanish and English. This resource gives uniformed terminology to the key words and phrases found in NYS documents relating to English Language Learners. Now all the definitions and explanations are in one handy document. This is definitely worth checking out! Steinhardt also offers many, many glossaries in different languages, grades, and content areas to use. Take some time to explore their website!
Preschool Behavior
Are you ready to "hit the ground running" this September? Start thinking about how you will talk to your preschool class about behavioral expectations, and how you will involve them in creating rules within your classroom! Check out this resource, using Officer Buckle and Gloria by Peggy Rathmann, to get the conversation started in an age-appropriate way!
---