September 2016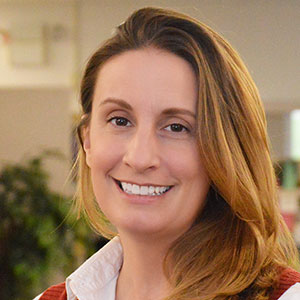 Mid-State Regional Special Education Technical Assistance Support Center (RSE-TASC) at OCM BOCES is one of ten technical assistance centers across NYS funded through an NYSED federal grant. The RSE-TASC provides regional workshops to districts in OCM BOCES, TST BOCES, Cayuga-Onondaga BOCES, CiTi and the Syracuse City School District free of charge. Workshops include topics on behavior, transition, nondistrict programming, special education regulation, and special education service delivery.

The intent of this newsletter is to provide you with research-based practices in the realm of special education, resources, and NYS Office of Special Education updates and initiatives. I encourage you to forward our Special Education eNews to teachers, support staff, administrators, and anyone else you feel may benefit from the information.

To sign-up for this and other OCM BOCES Enews offerings click here.

Please contact me at jpayette@ocmboces.org to request additional topics of interest, comments or feedback.

Janel Payette
The RSE-TASC offers a wide variety of workshops at NO COST to school districts.
Click here for a printable list of all 2016-17 workshops and to register!
Click here for a listing of all 2016-2017workshops and to register!
Register Now!
Special Education Blog
Read this month's blog entitled, Engaging All Learners through Questioning.
NYSED News and Notes
Office of Special Education News and Notes
Special Education Service Delivery
The new school year is upon us, it is time to review IEP distribution and implementation!!! Keep in mind that the IEP is a shared document…so, whoever is working with a student with a disability has responsibility to implement the IEP! All of the individuals working with a particular student with a disability must have either paper or electronic access to the IEP and they must understand their role in implementing the IEP. NYSED has guidance on the distribution and implementation of IEPs.
What areas of the IEP do general education teachers need to really know?
Effect of Disability on Access and Progress in the General Education Curriculum
Program Modifications
Testing Accommodations
Services
Measurable Annual Goals
Here are some questions to consider as you develop a protocol for IEP distribution and implementation:
How is staff giving access to IEPs? Who has access to IEPs?
Is there time for the special education teachers to meet with all staff responsible for implementing the IEP?
Are there conversations around how to implement the IEP and roles and responsibilities?
Is there a sign-off sheet for those responsible for implementing the IEP?
What's your process around IEP distribution?
Transition and CDOS
As we head into the start of a new school year, we should be preparing students to be successful at their work-based learning site by teaching them about worker safety! Luckily, the National Institute for Occupational Safety and Health (NIOSH) provides a free curriculum to educators to use with students. The new Youth@Work–Talking Safety is a fun, free and engaging curriculum that helps teachers and school/community-based job placement staff to educate young people about the basics of job safety and health. The curriculum presents essential information and career-readiness skills through a focus on eight core competencies. The transferable skills gained through the Talking Safety curriculum will help students stay safe and healthy now and throughout their lives. All eleven lessons are designed for a 45–minute class period. The curriculum is flexible and can easily be tailored to the needs of your students.
The following link contains the Talking Safety curriculum for New York, the accompanying PowerPoint presentation, and a companion video: Youth at Work-Talking Safety.
Behavior
In our last two Enews issues, we shared two evidence-based classroom management practices that will help to establish an optimal learning environment for all students, and especially for students with disabilities. These two evidence-based practices were:
Maximizing structure in the classroom
Teaching positive behavior.
A third, and extremely important, evidence-based practice to support positive student behavior is to actively engage students in observable ways. One of the major goals in student engagement is to provide high rates of opportunities for students to respond. A goal of 3-5 responses per minute, when practicing previously-taught skills, should be part of every teacher's instructional repertoire. Additionally, direct instruction, computer-assisted instruction, class-wide peer tutoring, and guided note-taking are also evidence-based practices for increasing engagement.
For more detailed information about student engagement activities, as well as other classroom management strategies, we highly recommend reading Class-wide Positive Behavior Interventions and Supports by Brandi Simonsen and Diane Myers.
Follow our E-News section in the upcoming months for additional evidence-based practices of classroom management. Also, visit our website to see when we will be offering our two-day regional training for Classroom Management I: Utilizing Evidence-Based Practices to Support Student Behavior
Special Topics
Mindset has been a big topic of discussion for the past several years. Many schools are seeing the value of not only looking at Mindsets from a educator's perspective, but also helping students understand and develop a growth mindset around education. As the new school year descends upon us consider: Are you a growth mindset educator? The link below will take you to a survey that will help you see the areas in which you have a growth mindset and those in which you may have a more fixed mindset. You can self-evaluate and set personal goals for the coming year around developing a growth mindset this year.
Now that you have considered your own mindsets, think of ways you can help your students to start the new school year off with a growth mindset! Six ways to Teach Growth Mindset from Day One of School
Preschool Behavior
Check this out! This is from the NYS Early Childhood Advisory Council. It is interesting information that reminds us why we need the Pyramid Model now more than ever!
"During the winter of 2015, the Pyramid Model Partnership distributed an online survey to administrators of early care and learning programs licensed or overseen by the New York State Office of Children and Family Services, New York State Department of Health and the New York State Education Department about challenges faced by providers in supporting young children who exhibit challenging behaviors. About 1,200 respondents completed the survey. Overall, respondents acknowledged that they are challenged by children's behaviors and would enthusiastically welcome additional training on social and emotional teaching strategies. Further, survey results indicated that while the majority of programs did not ask children to leave or take a break from their programs, about one in six respondents used suspensions, expulsions or both. To read the survey summary, click here. At the end of the survey summary, there's a link to resources on social and emotional learning."
Leadership
Looking for alternative avenues for your co-teachers to learn from others while limiting the amount of time they are out of the classroom? Try co-teach tweeting! Click this link to read a blog from MiddleWeb that explains how teachers can #coteachat.
---