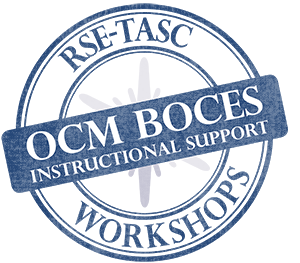 The RSE-TASC offers a wide variety of workshops at NO COST to school districts.
Click here for a printable list of all 2016-17 workshops and to register!
Click here for a listing of all 2016-2017workshops and to register!
Register Now!
October 2016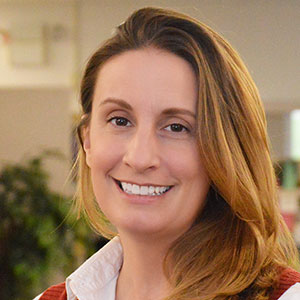 Mid-State Regional Special Education Technical Assistance Support Center (RSE-TASC) at OCM BOCES is one of ten technical assistance centers across NYS funded through an NYSED federal grant. The RSE-TASC provides regional workshops to districts in OCM BOCES, TST BOCES, Cayuga-Onondaga BOCES, CiTi and the Syracuse City School District free of charge. Workshops include topics on behavior, transition, nondistrict programming, special education regulation, and special education service delivery.
The Special Education Enews is a collaborative project that is shared amongst the regional trainers at the Mid-State RSE TASC. The intent of the Enews is to assist districts and educational programs in meeting the needs of all students by providing information and resources that encompass each of the specialty areas within the RSE TASC. I encourage you to forward our Special Education eNews to teachers, support staff, administrators, and anyone else you feel may benefit from the information.
To sign-up for this and other OCM BOCES Enews offerings click here.
Please contact me at jpayette@ocmboces.org to request additional topics of interest, comments or feedback.

Janel Payette
---
Special Education Blog
This month's blog is entitled: Teaming with Paraprofessionals in your Classroom!
Special Education Service Delivery
What exactly is Resource Room? Can students do homework in Resource Room? What skills do I teach in Resource Room?
According to the Continuum of Services memo from the State Education Department and section 200.6 of the Regulations of the Commissioner of Education, Resource Room is "a special education program for a student with a disability registered in either a special class or general education class who is in need of specialized supplementary instruction in an individual or small group setting for a portion of the school day. Resource room programs are for the purpose of supplementing the general education or special education classroom instruction of students with disabilities who are in need of such supplemental programs. This means that instruction is not provided in place of the student's regular academic instruction."
Resource Room IS NOT:

Resource ROOM IS:

Primary Instruction
Study Skills Class
Homework Help
Study Hall
Testing Accommodation Center

Supplemental skill instruction
Primary instruction occurs in special class or in the general education classroom
SKILL/STRATEGY INSTRUCTION to help students with disabilities access the curriculum
What other regulations govern Resource Room:
Only 5 students per teacher
Minimum of 3 hours per week

Unless in combination with Consultant Teacher…then the combined services of CT and Resource Room must minimally reach 3 hours per week)

Students are grouped by similarity of need
Taught by a certified special education teacher

Unless all the of students in the Resource Room there are grouped for the need area of reading, then a Reading Specialist can provide Resource Room
What can I do in Resource Room:
Strategy Instruction
Skill Instruction based on IEP Goals
Progress Monitor
Soft Skills/CDOS Skills
Transition Assessments
Helpful Resources for Resource Room:
Transition and CDOS
According to the NYS Work Based Learning Manual, "Work based learning (WBL) is an important aspect of all students' educational experience and an integral part of the school-to-career transition. Many students complete school with inadequate academic skills and few real-world workplace skills, thus limiting their understanding of how they fit into the adult work world. Secondary level work based learning experiences address this deficit by extending the classroom to include the whole community and giving students opportunities to apply academic and technical skills to actual work. Students connect classroom instruction with learning in the workplace, and the experience becomes a meaningful and engaging educational opportunity. The work based learning experiences help prepare students for college and careers."
~www.p12.nysed.gov/cte/wbl/docs/WBLmanualMarch2013.doc

An integral component of a successful WBL experience for a student is the competence of a well-qualified job coach.  A teacher, teaching assistant, agency job coach contracted with the school, and a work based learning coordinator are all considered qualified to be a job coach.
The following are some suggested tips to help the job coach be successful in their role:
Model behavior expected of the student

Show student what is expected
Keep yourself busy alongside the student (but don't do their work!) 
Be kind, courteous, and show enthusiasm
Dress appropriately for the job site – like the student is asked to dress
Be punctual

Interact appropriately with other individuals on the worksite

The work site is an extension the classroom (no smoking, no cell phones, and no personal business)

Proactively Problem Solve

Watch for potential issues/concerns on the job
Address the student, redirect the student
Make changes as necessary
Look for changes in behavior that can indicate problems

Use good communication skills

Model!  Model!  Model!
Open communication with student, school staff, employers

Be patient and understanding

If the student could do the job independently or without ever making mistakes, he/she wouldn't need a job coach!

Respect confidentiality of the student
Use people first language

Person with a learning disability not learning disabled student
Student with autism not autistic child

Become familiar with EACH student's IEP

Specific needs of the student
Accommodations necessary
Allergies or medical alerts
BIPs (Behavior Intervention Plans)

Communicate with your supervisor on a regular basis about the job sites

Problems
Concerns
Successes

Collect and record  OBJECTIVE  data

Detailed reports on student performance (for IEP development, modifications to the worksite or program)
Identify what tasks were performed to help determine what steps the student can move onto next, help develop portfolios and keep track of work experiences for student's employability profile and future job applications.
Behavior that is out of character
Attitudes about work
Level of independence and amount of prompting to begin, finish or stay on task
How quickly a student learns new tasks or what level of support he/she needs to learn new tasks.
Behavior
In the last three Enews issues, we shared three evidence-based classroom management practices that will help to establish an optimal learning environment for all students, and especially for students with disabilities. These three evidence-based practices are:
Maximizing structure in the classroom
Teaching positive behavior
Actively engage students in observable ways
A fourth evidence-based practice within the classroom is to establish a continuum of responses to acknowledge and reinforce appropriate behavior. Acknowledging and reinforcing positive behavior is a way of giving students feedback. Educators always give students feedback on academic skills, but students need just as much feedback on behavioral skills. Feedback should be very specific to the behavior that is being observed. The purpose of reinforcement is to increase the likelihood that the student will demonstrate that same behavior in similar circumstances.  Students should be saturated with reinforcement, especially as they are unlearning negative behaviors and replacing them with new ones!
For more detailed information about how to acknowledge behavior through a continuum of responses, as well as other classroom management strategies, we highly recommend reading Class-wide Positive Behavior Interventions and Supports by Brandi Simonsen and Diane Myers.
Follow our E-News section in the upcoming months for additional evidence-based practices of classroom management. Also, visit our website to find out when we will be offering our two-day regional training for Classroom Management I: Utilizing Evidence-Based Practices to Support Student Behavior!

Special Topics
We all know that our students love to play games.  We also know that many of our students have deficits in executive functioning skills.  Many of us struggle with using games as a "reward", but now you can justify games in your classroom as a way to develop and strengthen executive function skills.  Here are two websites that provide information on games and what executive function skills they can help to develop:
Preschool Behavior
In the preschool world, we are REALLY excited about this article that was just published by Vanderbilt University.  As we continue to strive to educate ALL students in New York State in the Least Restrictive Environment, this research is a good indicator that in adopting the Pyramid Model, we may be heading in the right direction!  If you are interested in learning more about the Pyramid Model Partnership in New York, you can find more information here.
Leadership
Inclusion isn't a place or something you do. It is a belief, a way of thinking about education for all students. Inclusion doesn't mean all students together in the same classroom all day, all the time. It means that the school community believes that all students belong and all students are capable. In an inclusive school all students get what they need, when they need it, where they need it.
The IRIS Center has developed an administrator module for creating an inclusive school environment.
The module is aimed to help administrators:
Understand the concept of inclusion and why it is important
Possess the knowledge required to lead the change to create an inclusive school environment
Understand how to create a climate for inclusion
Recognize how to sustain an inclusive school environment
Improving collaboration between general education and special education systems starts with a look at belief systems. This module guides administrators through the process of building a team to analyze the inclusive and traditional educational aspects of a school and move toward a more inclusive mindset.
---