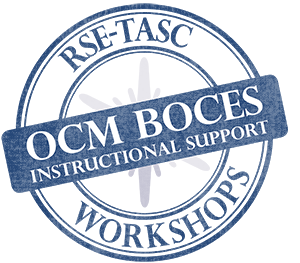 The RSE-TASC offers a wide variety of workshops at NO COST to school districts.
Click here for a printable list of all 2016-17 workshops and to register!
Click here for a listing of all 2016-17 workshops and to register!
Register Now!
December 2016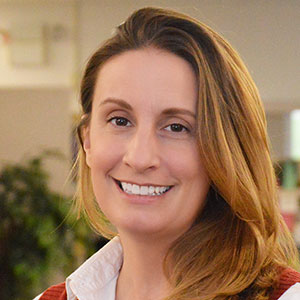 Mid-State Regional Special Education Technical Assistance Support Center (RSE-TASC) at OCM BOCES is one of ten technical assistance centers across NYS funded through an NYSED federal grant. The RSE-TASC provides regional workshops to districts in OCM BOCES, TST BOCES, Cayuga-Onondaga BOCES, CiTi and the Syracuse City School District free of charge. Workshops include topics on behavior, transition, nondistrict programming, special education regulation, and special education service delivery.

The Special Education Enews is a collaborative project that is shared amongst the regional trainers at the Mid-State RSE TASC. The intent of the Enews is to assist districts and educational programs in meeting the needs of all students by providing information and resources that encompass each of the specialty areas within the RSE TASC. I encourage you to forward our Special Education eNews to teachers, support staff, administrators, and anyone else you feel may benefit from the information.

To sign-up for this and other OCM BOCES Enews offerings click here.

Please contact me at jpayette@ocmboces.org to request additional topics of interest, comments or feedback.

Janel Payette
---
Save the Date!
TRANSITION CONFERENCE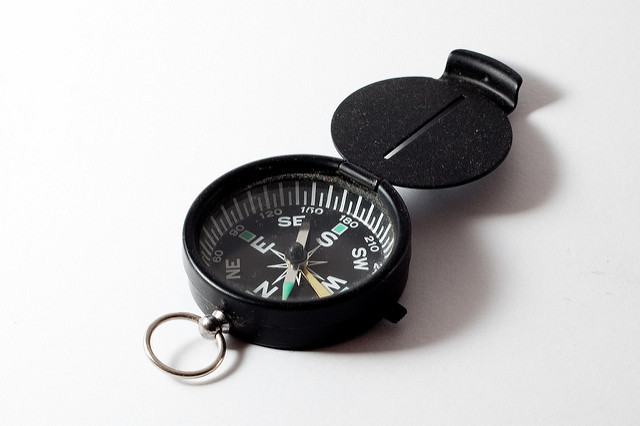 FINDING
YOUR WAY!
UNDERSTANDING TRANSITION PLANNING IN AND AFTER HIGH SCHOOL
A Free Conference for Students with Disabilities, Families, & Educators
Monday, March 13, 2017
Onondaga Community College
Keynote
Informational Sessions
Vendor & Resource Fair
Giveaways
Lunch is Provided
CTLE credits available
Questions?
Contact SUPAC at
315-443-4336 or
supac@syr.edu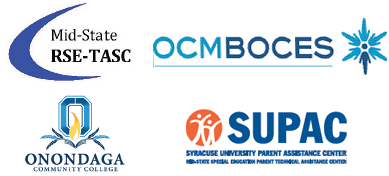 Special Education Blog
Be sure to read our December special education blog entitled, Play Games or Building Skills?
Technical Assistance Center on Disproportionality 2016-2017 Mid-State Workshops
Building our Student Support Systems Through Culturally Responsiveness. Click here to view the flyer.
Special Education Service Delivery
Lots of Updates and Great Information!!!
There has been a tremendous amount of changes occurring in our Office of Special Education and with New York State's regulations regarding special education.  You'll want to make sure you have the most up-to-date information.  Click on the links below to make sure you have latest versions of each.
Changes in allowable Testing Accommodations on the Grades 3-8 NYS ELA Assessments - Beginning with the 2017 administration of the Grades 3-8 English Language Arts (ELA) Assessments, students with disabilities whose Individualized Education Programs (IEPs) or Section 504 Accommodations Plans (504 Plans) document that tests be read aloud must be provided this testing accommodation in accordance with the specifications in the IEP/504 Plan. In previous years, only directions were to be read to students on the Grades 3-8 ELA Assessments; no other portion of the test was to be read aloud regardless of the circumstances. Additionally, this testing accommodation will be provided to students upon declassification with documentation indicating the accommodation will continue.
Test accommodation Decision-Making Tool for "Test  Read"
Part 200 Updates as of October 2016 - This is the *be all, end all* book regarding special education law and regulation!
State Performance Plan Indicator Submission Schedule - Find out what indicators your district will be reporting on until 2019!
Assistive Technology Webcast and Guidance - The State has come out with an informative webcast for making recommendations of assistive technology for students with disabilities.  Make sure you check out the assistive technology checklist!
Procedural Safeguards: Rights for Parents of Children with Disabilities(Updated June 2016) - If you haven't read this, it explains parents' rights and the special education process in user-friendly terms.
In addition, the Procedural Safeguards must be given out:

Minimum of one time a year, and upon
initial referral or parental request for evaluation;
request by a parent;
the first filing of a due process complaint notice to request mediation or an impartial due process hearing;
a decision to impose a suspension or removal that constitutes a disciplinary change in placement; and
receipt of a parent's first State complaint in a school year.
Transition and CDOS
Superintendent's Determination
Exiting options for students in New York State is currently a hot topic.  There are more opportunities than ever for students to exit school with a diploma and/or credential.  The Superintendent's Determination is an option for exiting students with a disability and a current IEP.  This option is not available to students with section 504 plans or for students that have been declassified.  This option should be considered only after all others have been exhausted.
This option requires superintendents, principals, or heads of schools of registered nonpublic or charter schools to review, document and provide written certification/assurance that there is evidence that the student has otherwise met the standards for graduation with a local high school diploma.  These can be found here.  The Superintendent's Determination Question and Answers are a good place to start.  This is the form that Superintendent's will need to complete.
The following proposed revisions of section 100.5(d)(12) went out for public comment on October 18, 2016, and currently must be considered:
The Superintendent review may be conducted only after receipt of a written parent/guardian request for an eligible student
Only the superintendent, principal or head of charter or non-public schools can consider this option for students with a disability
Regardless of decision, the student and parent of the student must receive written notice of the superintendent's determination with the copy of the completed form
Prior written notice that the student is no longer eligible for FAPE after graduation with a local diploma must be provided if/when the student has met the requirements for graduation
Prior written notice that the student has the right to attend school until the receipt of a local or Regents diploma or until the end of the school year in which the student turn age 21 must be provided if/when the student has not met the requirements for graduation
The following proposed revisions of section 200.4(d)(2)(ix) went out for public comment on October 18, 2016, and currently must be considered and discussed with both the student and parent/guardian at a CSE meeting for transition age students:
The graduation requirements that apply to the student
The student's progress toward receiving a diploma
The courses the student has passed and the number of credits the student has earned as required for graduation
The assessments required for graduation that the student has taken and passed
The appeal, safety net and superintendent determination pathway options that may be available to the student to meet the graduation assessment requirements
At the CSE meeting in which transition services will be discussed, the student's parents must be provided with written information explaining:
The graduation requirements including the eligibility criteria and processes for seeking an appeal to graduate with lower score on the Regent's examination
The process for requesting that their child be considered for a local diploma through the superintendent's determination pathway
That graduation from highs school with a local diploma or Regent's diploma terminates their child's entitlement to a free public education and their eligibility for special education services
Timetable for Implementation:
The revised emergency rule will become effective on October 18, 2016. It is anticipated that the proposed amendment will be presented for permanent adoption at the December Regents meeting after publication of a Notice of Emergency Adoption and Revised Rule Making in the State Register on November 2, 2016 and expiration of the 30-day public comment period for revised rule makings. If adopted at the December 2016 Regents meeting, the proposed amendment will be effective as a permanent rule on December 28, 2016.
Behavior
Over the course of the last five issues, we have shared classroom management strategies at the Tier 1 level (behavior management practices for all students). Typically these practices work for 80 – 90% of students; however, it is important for schools to have a readily available intervention for those students who need more time and encouragement to meet the expected behaviors. Check In Check Out (CICO) is an evidence-based practice for responding to low-level problem behaviors. The focus of this strategy is to have students "check in" and "check out" with staff personnel upon arrival and dismissal at school each day. The staff members prompt the students with reminders of the school-wide expectations and help them to set personal behavioral goals for the day. Students then take a daily progress report (DPR) with them to class and get feedback about their behavior from their teachers on a regular basis throughout the day.
When implemented with fidelity, this intervention is an effective strategy to use with all students, including students with disabilities. For more information about Check In Check Out, also known as the Behavior Education Program, read this great article.
PBIS Regional Forum
Representatives from the New York State PBIS Technical Assistance Center will be on site to lead the presentation: Integrating Trauma Sensitivity and Social Emotional Learning through the Framework of PBIS, a Multi-Tiered System of Support.
Read the flyer here
Register here
Special Topics
Teachers in both Special Education and General Education work with students of all abilities, strengths, weaknesses and backgrounds.  Many of our students have experienced trauma in their lives.  The ACE's study identifies ten areas that create Adverse Childhood Experiences or ACE's.  The impact of these experiences on an individual's development, learning and behavior can be significant.  A typical classroom will have a mix of students who have ACE scores ranging from 0 to 6 or more.  You can increase your support for students who have experienced trauma by incorporating trauma sensitive school practices. The Wisconsin Department of Public Instruction's website  has more information and resources on trauma and trauma informed practices. The Washington State Office of the Superintendent of Public Schools website offers training materials and resources on working with traumatized youth. 

Watch the RSE-TASC website for additional training on this topic and mark your calendars and plan to attend the NYSPBISTAC Regional Forums


"Integrating Trauma Sensitivity and Social Emotional Learning through the Framework of PBIS, a Multi-tiered System of Support"

Click here to see their flyer.  www.nyspbis.org 
Preschool Behavior
As the holidays approach, it is a great time of year to get our families more involved in what we are doing in the classroom to foster Positive Behavioral Supports and Social/Emotional skill acquisition.  The Center on the Social and Emotional Foundations for Early Learning (CSEFEL) has a huge repository of "send-home" materials to help families understand and participate in the supports we provide in school.  Click here to see their resources, all FREE to use!  
Leadership
In this article, Technology: Adding Resources for Students with Special Needs you will find ideas for integrating technology into instruction in a manner that allows students with disabilities to access the curriculum in new and different ways!
---