December 2016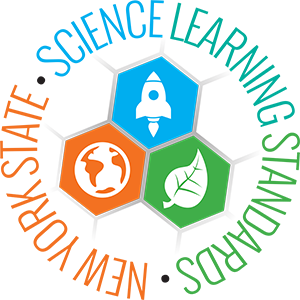 News
The wait is over! The New York State Board of Regents formally adopted the New York State P-12 Science Learning Standards. The agenda item can be found here. These standards offer a promising opportunity for our students learning as well as our own.
The new standards are based on learning progressions. This article, while not science specific gives us things to think about as we transition to the new standards that require coherent learning opportunities for students. The authors Ermeling and Graff-Ermeling also have a recent book, Teaching Better: Igniting and Sustaining Instructional Improvement that provides a thoughtful vision for how we can collectively work to achieve continuous instructional improvement.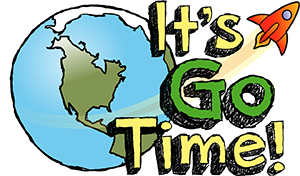 Our November 8th regional science conference It's Go Time was a success. Thank you to all that supported the effort and attended the conference! All of the materials from the conference can be found on the conference website. Additionally, Sharon Dotger and myself were lucky to be asked to write this blog for the Smithsonian Science Education Center about the day. The New York State School Association just published a story on the conference as well.
This article provides a broad overview of the NGSS. Additionally, as we anticipate changes in assessments to align with the new standards, the article notes we can look to the evidence statements for some guidance.
Joe Krajcik
nstacommunities.org
In this blog Dr. Joe Krajcik, a lead NGSS writer articulates the importance of Disciplinary Core Ideas (DCIs) and how they are structured, in a learning progression, to support students developing a rich conceptual understanding.
This video helps debunk the idea of a scientific method by explaining how a new species of spiders was discovered and explaining the process of science more like a pinball.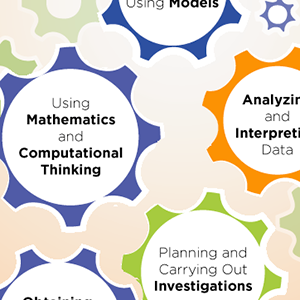 A key shift in the new science standards is the intentional inclusion of science and engineering practices. This is a brief description of the shift away from the use of inquiry to the practices. If you want to know more about the eight science and engineering practices take a look at this cool interactive graphic, developed by the National Academies Press, which also links to the description of each practices in the Framework.
We need to remember the new science students are for all students and the NGSS were specifically developed for equity and access. Keep in mind that there are still gender gaps in math and science. This article articulates how gender gaps in math bleed into science. The Tedx video  embed in the article provides a case for the need for mathematics classrooms to be built around rich problems that allow multiple solutions.  Math and science classrooms should be built around solving problems and figuring thing out. We need to help all students believe they are capable in math and science and allow spaces for all students to participate in the classroom math and science community.