January 25, 2016
We are almost done putting the finishing touches on our 2016-21 Five Year Member plan. I want to thank all of you for doing the brief survey we sent out and for your ideas and suggestions. The Member Plan is our road map for SLS for the next five years and it's crucial that the plan meets all of your needs! I will be sending the finished document out to all of our member librarians by mid-February.
We are hosting an Echoes and Reflections: Leaders in Holocaust Education workshop on April 20th. The workshop is open to all librarians and teachers throughout CNY. Please register on MLP.
From NYLA: Governor Cuomo released his FY2016-17 Executive Budget proposal & accompanying legislation. This signals the start of state budget negotiations. Though the Governor proposed an additional $992M in education funding in this year's budget, a 4.3% increase over last year, he once again proposed flat funding for State Library Aid. The good news is that as a result of your strong advocacy efforts, we were able to ensure that the $5M in additional funding, we worked so hard to secure last year, was included in his proposal. Our libraries are critical to the state's educational infrastructure. We need YOU to TAKE ACTION NOW and let your elected officials know that State Library Aid must be treated fairly in this year's final budget – State Library Aid MUST increase in proportion to any increase in overall education funding.
CLRC has a bus going to Library Advocacy Day in Albany on March 2nd and strong school library voices are needed. If you would like to attend and need support for the cost of the bus, please let us know!
OCM BOCES School Library System now has an Organizational Membership for NYLA. Under that membership, all librarians in the OCM BOCES region can become an associate membership for just $75.00. Contact us for more information!
A great guide for using Google Books in this blog post: Google Books for Teachers and Students.
Too many see "tech" as just one more thing …but it can provide the engagement our students & teachers need. Check out the blog post.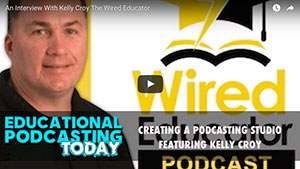 Are you interested in introducing Podcasting to your students? Kelly Croy gives some advice on building a Podcasting Studio.
Are you planning on attending the 2016 SSL Conference? This year's conference will take place in Albany on May 5-7 and registration is open!
The application for the New York State EMTA Media Literacy Grant has been posted for the 2016-17 school year. If you have a great idea or project, please consider applying for one of two $1000 grants!