February 8, 2016
We are pleased to announce that we will be hosting a Mandarin User Group Meeting on March 29th. President Carlos Cagin and Vice-President Art Graham along with lead programmer Alex Ratmiroff will join us to introduce M5! They will also talk about the Mobile M5 App and all of the utilities you need to effectively and efficiently use your automation system. They will discuss the current status of M3 and Oasis and answer your questions. Registration information can be located on the SLS website. Lunch, refreshments, and a door prize will be graciously provided by Mandarin.
Are you planning on attending the 2016 SSL Conference? This year's conference will take place in Albany on May 5-7 and registration is open! You can apply for an OCM BOCES Conference Grant to cover both registration and hotel expenses.
downloadsource.fr
CC
We are co-sponsoring a "Minecraft in the Classroom and Library" workshop on March 16th. This workshop will feature Professor Tony Betrus from SUNY Potsdam. Come with your co-teachers to learn how to use Minecraft to engage your students! Space is limited so register today.
CNYSL has some great events coming up. Be share to visit the website often and make sure to renew your membership!
We still have some Defined STEM licenses available. Let me know if you have or any of your faculty is interested in piloting the resource for the rest of the school year.
slj.com
Have you seen this new Infographic: Librarians Embrace Tech Instruction?
As we continue to transition to more online and cloud-based resources, the concern for student data and privacy continues to grow. Here are the Student Data Principles we should all be know and practice.
Tutor Pace is a free new diagnostic tool that covers both SAT and ACT tests that allows students to practice for SAT and ACT tests before appearing for their exam. It's a comprehensive and powerful tool to find out students strengths and weaknesses which can actually help teachers and students to know where the students are struggling.
Join us for Echoes and Reflections: Leaders in Holocaust Education workshop on April 20th. The workshop is open to all librarians and teachers throughout CNY. Please register on MLP.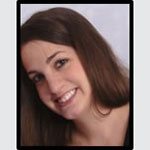 From the Desk of Allison Comes:
OCPL is now lending us their book club kits!
Onondaga County Public Library System has a collection of 210 book club kits containing 11-12 copies of a title, with a question guide, packaged in a canvas bag. If you find a title you are interested in please email Mary Ann like you would for a typical ILL request. To find these kits search the term "book club kits" at catalog.onlib.org, we will be getting a complete list from OCPL soon. The lending period is 6 weeks, the majority of titles would be considered adult. However there are a few kits containing children's and young adult titles.
Are your students loaded into the OverDrive digital catalog?
There are a number of options for having your students authenticated in our regional OverDrive eBook collection. If you have Destiny, you have the option to use the Destiny/OverDrive Integration. If you have a LDAP server for student authentication we can map to those credentials. We can also load your students' data through the use of a CSV file.  Schools have used barcodes while others use their lunch number. We can make it as unique as you would like. For instructions on adding students please view our document here. Remember to add your teachers! If you need assistance with any of this please let me know! I am happy to help.
The application for the New York State EMTA Media Literacy Grant has been posted for the 2016-17 school year. If you have a great idea or project, please consider applying for one of two $1000 grants!